Contents
---
---
Early Start to the Fire Season


Local residents should be aware that due to unusually dry weather conditions a high fire danger the start of the official Bushfire Season has been brought forward to the 1st September this year.
This means that both a

Hazard Reduction Certificate and a Fire Permit will be required for any pile burns

or hazard reduction burns undertaken by residents from 1st September onward. Hazard Reduction Certificates can be obtained from the Northern Beaches RFS District Office (phone 9450 3000 or visit the RFS website www.rfs.nsw.gov.au). Fire Permits can be obtained by contacting the local Brigade (9999 4404 or sirfb@sirfb.org.au).

Parts of the island and surrounding areas are extremely dry and risk of fire is generally very high. If you see an unattended fire you should call 000.

Residents should take the opportunity to prepare their properties for the coming fire season, update their Bushfire Survival Plans and discuss it with their families.


The RFS AIDER service
The RFS provides a free, once off service to help elderly or disabled residents prepare their properties for the fire season. The RFS will help with things like clearing gutters, cutting grass and trimming vegetation around your home. If you would like to use the service you can contact the local Brigade or the AIDER service directly on 02 8741 4955 or by email at aider@rfs.nsw.gov.au


Scotland Island Brigade to take on Junior Members
I'm pleased to announce that the Brigade will now accept members aged between 12 and 16 as Junior Members (sometimes known as Cadets).

Junior Members will participate in most of the Brigade's usual training schedule and will hopefully also participate in specific training activities with Cadet Brigades in the Northern Beaches District. They will not be able to participate in operational fire fighting.

I'm also pleased to announce that Andy Lamond has been appointed as the Junior Member Coordinator for the Brigade. Andy will be known to many local residents and as a school teacher is well equipped to lead our Junior Members.

Anyone interested in joining as a Junior Member or who has children interested in joining as Junior Members should contact Andy or me.

Regards,
Peter Lalor
Captain



---
Scotland Island Fire Brigade Fire Shed Dinner
Curry Quiz Night
Saturday 15th September at 7pm

---
Email: Sabrina Antoniou -
sabrinaantoniou@gmail.com

---
CHOIR IS BACK SEPTEMBER 15th!
ON QUAY- THE PITTWATER OFFSHORE COMMUNITY CHOIR
Is looking for members!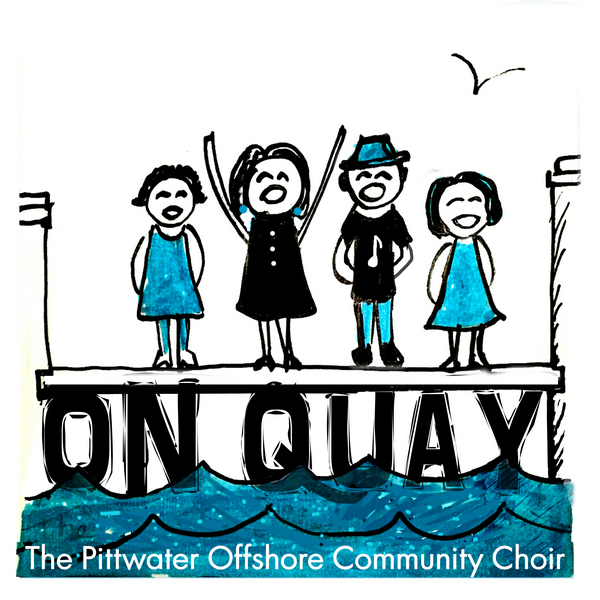 We meet every SATURDAY afternoon from September 15th at 2.15pm in the Scotland Island Hall.


Only $15 a week. First week free.

It's a Community Choir, set up for people who enjoy having a good sing together. No scary audition.
You don't have to read know how to read music, (but it helps.)
Fun and welcoming atmosphere. Men are welcome too.

Join us!
Call or text Jessica on 0422 474 279 for more info.



---


"Our focus is the offshore community who will be offered a discount swipe card for their purchases," he said. "We can't compete with Coles or Woolies, but we'll do our best to keep prices on everyday essentials as low as possible."

The store will be solar powered, as plastic free as possible and provide refill stations for cleaning products, olive oils, suntan products, even fresh eggs (bring your own cartons). Soda Stream and LPG Swap 'n Go will also be stocked.

"We're also currently negotiating with the State Government to provide a bottle return station," Colin said. "Anyone who's spent time enjoying the magic of Pittwater, realises the critical importance of doing everything possible to protect the environment."

Colin, well known for his appreciation and commitment to quality food, has travelled the State to taste and source the best cheeses, olives, dips, sliced meats, oils and vinegars for the gourmet deli section. There's a fine cheddar from South Australia, double smoked bacon from a traditional German smokehouse in Taree, duck salami from Richmond and fabulous condiments created by providores from the Hunter Valley, Bowral and all points north and south. "Finding amazing and delicious Australian made products crafted by passionate artisans using locally grown ingredients, was a labour of love," he said, grinning and patting his ample stomach.

Colin, who will soon be joined in the business by Venezuelan chef, Pepe Obispo, plans to offer yachties a range of tasty morsels carefully selected for twilight racing or pleasure cruising.  "Customers will be able to place orders over the phone to be ready for pick-up when they arrive," Colin said. "We'll also stock a range of Vego, Vegan, Gluten Free, spelt and Organic products to suit every taste. If anyone has a special request, let me know and I'll try to source it."

Pasadena Pantry & Fresh

will also stock a selected range of wines and craft beers.



---
Monday Evening Yoga is Back !
Yin Yan - Great for Beginners
7 - 8.15pm at Community Hall
Contact Nadine at
nadine@consciouslifeyoga.com.au

---
The Co-Op Club Presents
September 2018 Bookings
Church Point Cafe -  Artists play between 3:30 - 6:30pm
Sun 2nd September: DOG TRUMPET - Free on Fathers Day!


A very special FATHERS DAY with DOG TRUMPET. Featuring brothers Reg Mombassa & Peter O'Doherty, both former members of iconic Australian Aria award winning and Hall of Fame band Mental As Anything. The Mentals having had over 20 top 40 hits in Australia.


Over the last twenty years Dog Trumpet have released five albums: Two Heads One Brain, Suitcase, Dog Trumpet, Antisocial Tendencies and River of Flowers. 2014 they continue their sonic alchemy of roots based, folk, pop, country and semi-abstract blues with their sixth and best release, a double album, Medicated Spirits, an album full of wit, surprise and warmth and driven by Reg's distinctive slide guitar and Peter's melodic acoustic guitar and mandolin.




Sun 9th September: DECLAN KELLY & THE RISING SUN!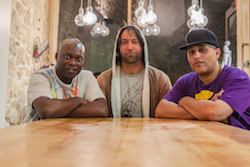 This is the first time the Co-Op have been lucky enough to have this legendary touring band. Think Roots & Reggae! Think kicking back at the waters edge to some of the coolest tunes from his celebrated albums…. You might end up on the dance floor! Declan has drummed, recorded & written Bernard Fanning, Kasey Chambers, Katie Noonan, Passenger, Kingtide, Eugene Hideaway Bridges, Alex Lloyd, Stan Walker, Guy Sebastian, Karise Eden, Stranger Cole, Johnny Osbourne, Jon Stevens.....To name a few.

Grab a table booking & join us for a fabulous afternoon of great music!





Sun September 16th: The wonderful EMILY GREEN.




Emily Green, featured recently on the voice is known for adding her flavor to any song. She blends genres and styles for a unique and completely personal musical experience.
Old & new, for young and old, grab a table booking & join us for a fabulous afternoon of great music!

The Waterfront Café's Co-Op Club presents the finest live music North side of the bridge from 3.30pm every Sunday. Come and immerse yourself by the waters edge with friends and family, your favorite beverage and a huge range of delicious menu specials.

This is a very special and unique location - 1860 Pittwater Rd Church Point. Ph 99796633 to book a table.


Sun September 30th: RENEE GEYER. $35


The Co-Op Club are very pleased to present this special ticketed event with local Emily Green as Supporting artist for pre show.

Renée Geyer's career has spanned four decades and is still going strong with her 25th album of 2013 "Swing". A precocious jazz, blues and soul singer in her late teens; Countdown royalty in her 20s; a string of pop, soul and reggae hits spanning the 70s and 80s; her LA years in the studio with the likes of Stevie Wonder, Sting, Joe Cocker and Chaka Kahn; her 90s renaissance with Paul Kelly. She is a singer, a songwriter, producer, and author. In 2005 Renée was inducted into the ARIA Hall Of Fame, and in 2013 into The Age Music Victoria Hall of Fame, both proud occasions in which she joined the ranks of Australia's most respected and accomplished musicians.



The Waterfront Café's Co-Op Club presents the finest live music North side of the bridge from 3.30pm every Sunday. Come and immerse yourself in some wonderful music by the waters edge with great friends, your favorite beverage, some wonderful music and a huge range of delicious menu specials. 

1860 Pittwater Rd Church Point – bookings 99796633

www.facebook.com/thecoopclubchurchpointwww.waterfrontstore.com.au




---
House for rent this Christmas on Scotland Island
Whole house, 3 Kevin avenue near Tennis Wharf - 3 bedrooms (2 queen and 1 double) available for rent 19 December 2018 to 8 January 2019.

Possibility to put a 4th single bed in and/or mattress available.

Please contact Jane on 0478454116 for more information/photos and cost.



---
SKIFF needs a new home
Boat to give away / Fireshed donation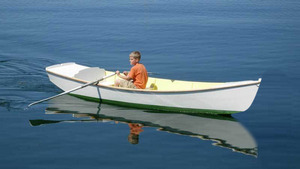 I have a flat bottomed skiff to give away in exchange for a $50 donation to the SIRB Fire Shed. 

It is LIKE the one in the picture but needs a hole fixing.

Contact Jen 0411 405 335.



---
Pre-Moving Out Sale

Contact Sally Wandless - 0413 421 131


---
Child's Cot Wanted
We need a cot for our new granddaughter.

If you have a surplus cot please contact Jane on 0405 018 813



---
For rent:
Fully self contained 1 bedroom flat with separate bathroom and combined kitchen (with new appliances) and dining/lounge room for rent on Scotland Island.

Sunny north facing waterfront position with beautiful view of Pittwater.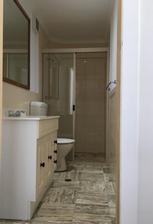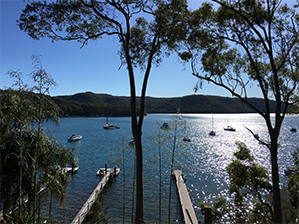 Prefer female, non-smoking tenant.
Transport via ferry or own commuter boat to Church Point Wharf and Bus Stop.

$400 per week inclusive of water and electricity.

Please contact Steve on 0476007633 for further information.



---
Septic Tank Inspections
Hi all,
 
I assume some/all of you have by now received the letter from NBC re their septic tank inspection system and increased costs to us.

Is anyone else as appalled as we are? Obviously the costs have just tripled to the previous system (from A$ 100 to A$ 315) and 9 fold by comparison to the old system Pittwater used to have. On top, the way the letter was blaming us for not handing in an inspection form, when there never was a letter asking us to, is plain 'Warringah Council style'.

Anyhow, anyone willing to fight this?
You can email me on andrea@novaliving.com.au or call 0414922199. Andrea



---
Are you good with varnishing timber?
It's time for my timber cruiser to have its annual top up coats of varnish so I'm looking for an experienced person who's got excellent varnishing skills.

The boat is a 43' cruiser mooring on the west side of the Island so would suit someone local to work on the mooring at their own pace over September / October.



 
Please contact Richard Rasdall 0414 560505



---
---
The Local Guide
Community Information
Scotland Island Web Site

 www.scotlandisland.org.au
click to go to the Calendar

Scotland Island Residents Facebook Page

click to go to Page

Scotland Island Community Vehicle -

0404 103 700
Number, Usage & Charges

Scotland Island Rural Fire Brigade

- 9999 4404
http://www.sirfb.org.au

West Pittwater Rural Fire Brigade


http://www.westpittwater.com.au/rural-fire-brigade/WPRFB-contacts

9997-3795
Offshore Photo Gallery
offshore gallery
Scotland Island Residents Association (SIRA) Membership details - click here for details
West Pittwater Community Association (WPCA)

-
www.westpittwater.com.au
Scotland Island Emergency Non-potable Water
Agreement for Sale of Non-potable Water
SIRA Membership Application
Emergency Non-potable Water Guidelines
General Information, Map & Contacts
http://www.scotlandisland.org.au/community/emergency-water/
Scotland Island & Offshore Children's Services (SIOCS)
Long Day Care at The Island Kindy in Catherine Park
Days of operation: Monday, Tuesday, Wednesday & Thursday
Times: 8.00am - 6.00pm
Before & After School Care
8.00am until walked to school ferry - collected from school ferry until 6.00pm
Vacation Care, Casual Care and Playgroup on Fridays
Hire the Kindy for Birthday Parties
Please call

02 9979 7856

or email SIOCSdirector@gmail.com
Facebook: https://www.facebook.com/theislandkindy
Website: http://scotlandislandkindy.business.site/
Scotland Island Community Hall Bookings

:  Barbara Labram M: 0473008339  or hall@sira.org.au
Pittwater Online News

-  http://www.pittwateronlinenews.com
Tick Fact Sheet
TUG Waitlist   (Tennis User Group) - Application Form
---
Transport
---
Real Estate
---
Services, Clubs & Accommodation
Scotland Island Traders

- On-line shopping from your computer through www.g2u.com.au -delivered to your door Scotland Island by Scotland Island Traders -  Graeme Richmond - Mobile: 0419 460 331
email scotlandislandtraders@gmail.com
Justice of the Peace

- Bob Mitchell (Mackerel Beach) - 0419 745 628
Justice o

f the Peace

- Tony Hendel - 0419 242723
Justice of the Peace

- Andy Derijk - Elvina Bay 0418 613 890
 

Justice of the Peace  - 

Lexie Le Blang 0418399674 or 99992574
Justice of the Peace  - 

Graham Stenner - 0407216405
J

ustice of the Peace  - 

Carolyn Milani - 0409914699
Pittwater Community Arts Inc.

 - Enquiries Lorrie Morgan 9997 8079  lorriemay@bigpond.com
Peninsula Music Club

- enquiries Janice Tuynman - 99991937 - jt@swift dsl.com.au
Woody Point Yacht Club

-  http://www.wpyc.com.au   commodore@wpyc.com.au
Royal Prince Alfred Yacht Club

-

02 9997 1022

  http://www.rpayc.com.au/  
Royal Motor Yacht Club

- http://www.royalmotor.com.au/ 02 9997 5511
Scotland Island Lodge

- Bed & Breakfast - 02 9979 3301 or  http://www.scotlandislandlodge.com.au 
Pittwater Youth Hostel

 - (02) 9999 5748 (8-11 am and 5-8 pm)
http://www.yha.com.au/hostels/nsw/sydney-surrounds/pittwater/ 
Handy Service

- "No job too small"  - Call Alan 0447 775 541
Electrician Wayne

on Scotland Island 0418 229 277 - offshore community sparky - www.sparky.com.au
David Walsh

-

Graphic Design

-

Custom Made Sculpture

- 0404 239 212 - ital2@optusnet.com.au
Dog Wash & Grooming

- Call Jenni: 0450 444 100 or Email: jena50@hotmail.com
Free Pump Outs for Boats

- Council with RMS installed a pump out at Careel Bay wharf
Top water purification system installed for offshore homes:

  Call Juliette 0418349448
Solicitor - Rachel Carter - Carter O'Neill Legal - 0406 239 946
Island Based Domestic Cleaner

 - Kath - 0405097424 - kathando@yahoo.com
Building Design and Drafting Services

  - Samuela Madej – Murphy ph. 0450331573 email: samuelamadej@gmail.com
Qualified Deep Tissue & Swedish Massage

- Mona 0490701213
Island Based Cleaner - Uses predominantly Organic & Nnatural products

- Mona 0490701213
---
Island Classes (Fitness, Dance, Art etc)
Pilates, Meditation and Group Fitness

with Patrice -  0406 483 036 patrice.corrie@gmail.com
Art Classes

- drawing and painting in oils, acrylics and mixed media- Marion 0431 457 431
Dru Yoga

- Tuesday 9.00 to 10.30 Tuesday morning - Phone Katya on 0414 187 916
---
Groups
Green Group For Catherine Park

- Run by SIOCS - Emmie Collins on 0405 330 781
Parents & Kids Groups Playgroup

- Run by SIOCS - email Emma trysemz@tpg.com.au
Catherine Park Bush Care Group

, 2nd Sunday @ 9.30am, Sharon Kinnison @ 9997 6017
Island Thinking Group

-

Roy Baker, 9999 6891, roybaker99@yahoo.com
---
Government Organisations
---
Airlines, Buses and Railways
---
Weather
Pittwater Weather
Scotland Island Tides, Moon phases, Sun rise & set
Local Weather Forecast
Radar weather for Sydney (128k circle)

---
Emergency Contact Numbers   
ALL EMERGENCIES (Police - Fire - Ambulance)
000
Police Assistance Line & Information
13 1444 or 9281 0000
Broken Bay Water Police
9910 7899 or 0412 162 093
Marine Rescue Broken Bay - Weekend
(02) 9999 3554 - (02) 8411 1121
Marine Rescue Broken Bay - VHF Radio channel
VHF Radio Channel: VHF 16
27MHz Radio Channel: 86 or 88
Scotland Island Rural Fire Service 
9999 4404
Elvina Bay Rural Fire Service
9997 3795
Lovett Bay Rural Fire Service
9979 1612
Mackerl Beach Rural Fire Service
9974 1162
Rural Fire Service Headquarters Terrey Hills
9450 3000
NSW Fire Service General Information 9265 2999
9265 2999
Rural Fire Service General information
9450 3000
State Emergency Service, Warringah/Pittwater SES
13 25 00 9486 3399
National Parks & Wildlife Service: 000, general information
9457 9322
Dept of Community Services: general information
9977 6011
Sydney Water
132 090
Energy Australia
131 388, (ah) 131 909

---
---
A complete set of past electronic newsletters since May 2000 can be found and read at https://ymlp.com/archive_gesgjgm.php  or by clicking here or by visiting the Mona Vale Library.

The Island website is at www.scotlandisland.org.au




---
To Contribute
If you would like to contribute to this newsletter it's easy!. Send an e-mail to the editor (editor@scotlandisland.org.au) or by clicking here. Type your contribution (100 words or so would be fine) and assuming it is of general interest to the community, does not include matter of a political nature and is not offensive, it will appear next month.
Subscription Information
To get on and off this newsletter,

click here

or got to:

http://www.scotlandisland.org.au/signup .


To change your address, click the 'modify' link at the bottom of this newsletter or send an email to the

editor@scotlandisland.org.au


---
Follow the PON
---
The Online Local Contacts Guide
Click HERE to load
---
T

he

Editor

and the publisher disclaim responsibility for any injury to persons or property resulting from any ideas, articles or products referred to in this publication. Further, t
he views expressed in this newsletter are not necessarily the views of the Scotland Island Residents Association (SIRA), or the Western Pittwater Community Association (WPCA)
---