MEDICAL STUDENTS AT CHILE'S LARGEST UNIVERSITY VOTE FOR BDS BOYCOTT OF ISRAEL
More than three-fourths of students at the University of Chile's Faculty of Medicine in Latin America have voted to break institutional ties with Israeli universities. They also voted, through a student refferendum, against Israeli government sponsorship or attendance of events at their university. 
This is the third such vote to take place in Chile over the last two years with more than 90% of students at the University of Chile's Faculty of Social Sciences and more than 60% of students at the 
University of Chile's 
Faculty of Law also voting in support of  Boycott, Divestment and Sanctions (BDS) measures. Click here for more info.
PALESTINE LECTURE WITH DEPARTMENT OF ARTS & CULTURE AT THE UNIVERSITY OF VENDA
Last week BDS SA joined South Africa's Department of Arts and Culture and the Embassy of Palestine at the 
University of Venda in 
Thohoyandou
 for a successful Palestine lecture and student event. 
Speakers included the Vice Chancellor and Principal of the University of Venda, 
Professor Peter Mbati, 
Ambassador Hashem Dajani of the the Embassy of Palestine, Muhammed Desai of BDS SA, and 
Professor Muxe Nkondo (former anti apartheid activist and previous Principal of the University of Venda). Click here for a copy of Professor Nkondo's speech that was subsequently published in the Sunday Independent Newspaper.
BELGIAN DIRECTOR CANCELS ON FILM FESTIVAL OVER ITS ISRAELI FUNDING

Belgian filmmaker Jan Beddegenoodts has cancelled the screening of his movie "Thank God Its Friday" from a film festival in Slovakia over the festival's Israeli sponsorship. Palestinians have welcome the cancellation adding that: "
Beddegenoodts has now joined many other filmmakers and artists of good conscience who stand in solidarity with the Palestinian struggle for freedom and self-determination". Click here for more info.
BDS SOUTH AFRICA

BANK: First National Bank
NAME: BDS South Africa
NUMBER: 62273997943
BRANCH NAME: Rosebank
BRANCH CODE: 253305
SWIFT CODE: FIRNZAJJ
 
BDS SA, is a registered Public Benefit Organisation (PBO) with Section 18A tax-deductible status. This means that any donations made to us can be used to apply for tax exemptions. Kindly send copy of proof of payment to finance@bdssouthafrica.com / 0866664995 for receipt.
SOUTH AFRICAN  STUDENTS RUNNING IN SRC ELECTION SIGN PLEDGE REJECTING ISRAEL PROPAGANDA TRIPS

Students, 
belonging to the SA Students Congress (SASCO) 
and the Progressive Youth Alliance (PYA)
, who are
 running in the current Wits University SRC student government elections have signed a public pledge rejecting propaganda junket trips to Israel. In the last election SASCO/PYA won all seats in the Wits University SRC student government. (Click here for the declaration/pledge). 

In addition,
 one SASCO/PYA member who, in the preceding year, accepted such a propaganda junket trip to Israel had to resign from his position (click here for resignation letter).
During the 1980s, in attempt to break the boycott against Apartheid, the South African government and its lobby groups brought students among others to our country on so called "fact-finding", "see for yourself" visits. The anti-apartheid movement, opposed, condemend and rejected these as propaganda junket trips.
Similarly, Israel too has embarked on bribing and offering propaganda trips in an attempt to break the increasing isolation that the regime is facing. In particular, the Israeli lobby has focused on Wits University, trying to circumvent the national policies of student organizations that have endorsed the BDS boycott of Israel by attempting to take student leaders on these apartheid-era propaganda junket trips to Israel.
We join progressive organizations in welcoming the SASCO/PYA candidates signing of the pledge rejecting such propaganda trips. We also welcome the resignation from the selection committee of the SASCO/PYA member who, in violation of organizational policy, had gone on a propaganda trip in the preceding year.
Click here for the statement by SASCO's provincial executive committee welcoming this move.
PALESTINIAN ACADEMICS WRITE TO SOUTH AFRICAN COUNTERPARTS URGING FOR BOYCOTT OF ISRAEL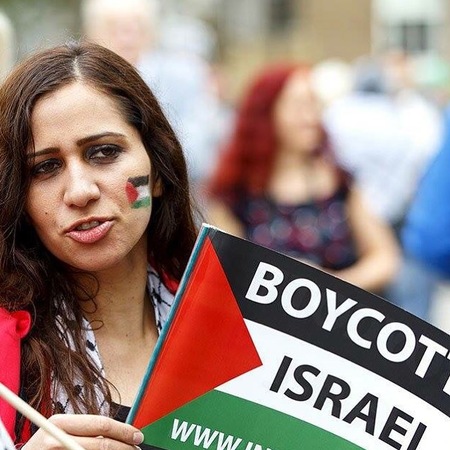 In 2011 the University of Johannesburg made world news when it terminated its relations with Israel's Ben Gurion University and became the worlds first university to impose an academic boycott on Israel (
click here
).
Subsequently there has been an increasing number of South African academic and student bodies that have endorsed the BDS call or are in the process of passing similar BDS boycott resolutions, policies and positions.
The Palestinian Federation of Unions of University Professors and Employees (PFUUPE), representing more than 6000 Palestinian academics and university staff at 13 Palestinian institutions of higher education, together with 
the Palestinian Campaign for the Academic and Cultural Boycott of Israel (PACBI), have written an open letter to South African academics and institutions of higher learning as well as to the University of Cape Town (UCT) in particular urging support of the BDS boycott of Israel. In their letter they write:
"
Israeli academic institutions have been given ample occasion to exempt themselves from our boycott call. They need only to meet two simple conditions, recognize the inalienable rights of the Palestinian people as enshrined in international law and end all forms of complicity in violating Palestinian rights as stipulated in international law. To date, not a single Israeli university has met even one of these conditions. 
We therefore call upon international universities to support our nonviolent struggle for freedom, justice and equality by establishing a non-collaboration policy with complicit Israeli institutions.
" 
Click here for the Palestinian open letter.
In addition, a group of progressive South African Jews have also lent their support to institutions who are considering passing resolutions in support of the BDS boycott of Israel. Click here to read their letter.
JOIN BDS SOUTH AFRICA'S EMAIL MAILING LIST
To join BDS South Africa's email mailing list (& receive these newsletters) send a blank email message to alerts@bdssouthafrica.com