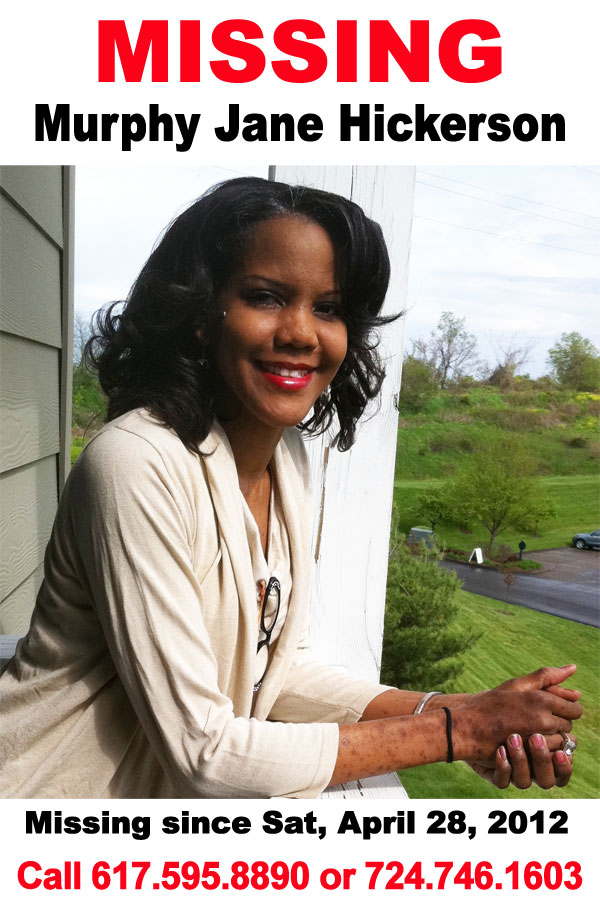 Please help us find Murphy Jane Hickerson who went missing from her home, 219 Hutchinson Avenue, Canonsburg, PA. 15317 on Saturday, April 28, 2012.
Murphy is an African American woman, 43 years old, 5' 7" tall and weighs 139 lbs. She is a double organ transplant recipient who requires daily medications to sustain her life and well-being. At the present time, she may be without her necessary meds.
Her car, a Honda 2009 CRV, metallic taupe in color, and bearing the license plate number, HDZ 1217, has also been missing for the same length of time.
If anyone has seen or communicated with Murphy on or since Saturday, April 28th, please call or text her sister, Tanya Sexton, at 617-595-8890 or call her mother, Dolores Hickerson, at 724-746-1603.
Thank you in advance, for your cooperation and help in this urgent matter.
The Family of Murphy Hickerson