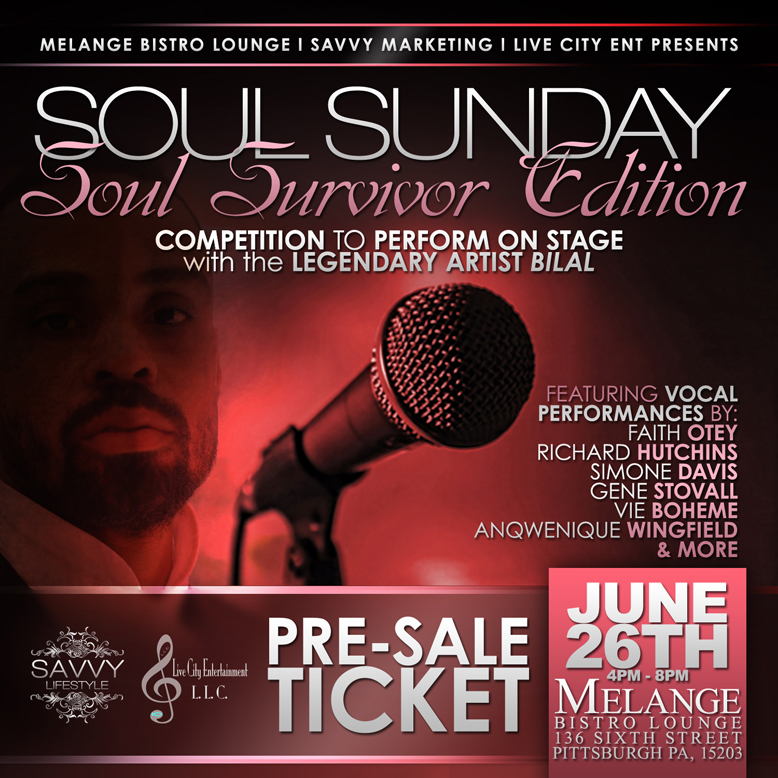 MASTER OF CEREMONIES SPOKEN WORD ARTIST
LESLIE "EZRA" SMITH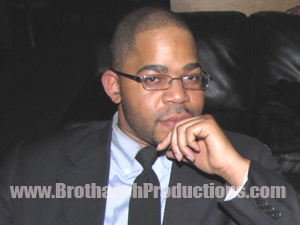 FOLLOWED BY SOULFUL SELECTIONS FROM
GENE STOVALL, RICH HUTCHINS, VIE BOHEME AND MANY MORE!!!
DOORS OPEN 4PM UNTIL 8PM
EACH & EVERY LAST SUNDAY
ADVANCED TICKETS
SOLD AT WWW.SOULSUNDAYPGH.COM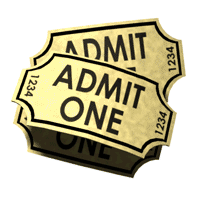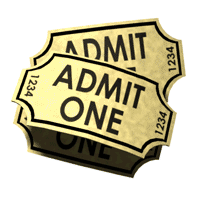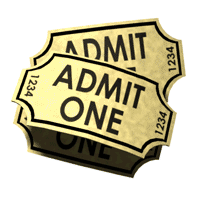 This event has been orchestrated for the overachievers, trendsetters and tastemakers. It is sure to surpass your greatest expectations and give you an undeniable reason to LOVE SOUL SUNDAYS!
INQUIRE ABOUT TABLES with your RSVP
DRINK SPECIALS INCLUDE:
- $5 Premium Drinks from 4-6pm
- 1 Complimentary Mimosa from 4-5pm if you are on the guestlist or have a pass or invite
- $5 Beer Special
Melange Bistro Lounge
136 Sixth Street, Pittsburgh, PA 15203

FOR MORE INFORMATION CALL 412.334.6394
OR EMAIL: RSVP@SAVVYLIFE.US (1) RESERVATION