When Scotland Island had its Queen
Big, hearty Bob Waterer doesn't claim to fit everyone's concept of a prince. In fact, he doesn't even claim, with a chuckle, to be a prince. But when Bob recently contacted Pittwater Offshore he established a personal and significant genealogical link with a colourful chapter in the Island's past.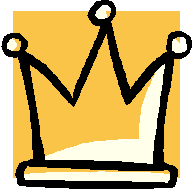 Bob is the great grandson of Martha Catherine Benns who was sometimes known as the Queen of Scotland Island Now the owner of a sunny apartment at the War Veterans Home at Narrabeen, Bob (encouraged by his sister) has been intrigued and entranced by his research which reveals that their great grandmother's honorary title came from Catherine's aborigine grandmother. She was thought to be of the wives of Bungaree, often styled as the last Aborigine King of Sydney. Her daughter, Sarah, known as Biddy, married a shipwright, John Lewis Ferdinand, later known as John Lewis. Catherine, born October 13, 1838, was the fifth of their nine children.
This aborigine bloodline undoubtedly accounted for the fact that Catherine Benns was a petite but handsome woman of dark complexion. A report states that she was a widow when, in 1874, she met and married the Island pioneer, Joseph Benns, a Belgian who had changed his name from Ambrol Josef Diercknecht (No wonder!). Benns and his partner, Charles Jenkins, had leased the Island in 1855 for seven years. It was the start of a long residency which was to last for 45 years. At one stage Benns owned the "William and Betsy" which foundered off Port Stephens and then "The Lady and the Lake" which was wrecked off Long Reef. He also rebuilt the house of the Island's first owner, Andrew Thompson, with logs hewn on the spot.
Mrs. Benns was a loyal and self-sufficient wife . She was always ready to help sick residents and often performed the role of midwife. Even after her husband died on March 29, 1900,leaving her a reported estate of 35 pounds, she continued to live and sustain herself on the Island. George Wheeler, son of a Narrabeen pioneer, James Wheeler, reported in 1905 that he saw the old lady (then 67) rowing herself from Bayview to Scotland Island in the teeth of a stiff nor'easter. While there has been a belief that the Island's Catherine Park was named after this indominatable woman, there is another claim which is perhaps more prosaic and accurate. The name is claimed by the family of the Island's first major developer, H.J. Fitzpatrick, as being named after Fitzpatrick's mother-in-law and Elizabeth Park after his wife.
Next Month: The saga of Pittwater's First Teacher

Leicester Warburton

Thanks to all who helped!
I would like to thank all the people who helped me in my recent disagreement with my balcony:

Jennifer and Charlie O'Connor
Fiona Deegan (Saunders)
Richard Harrington
Colin Haskell
John Christie

I must thank these people very much, but I must say that when I heard Jennifer had run over Heartbreak Hill I felt like breaking my other arm just to make it all worthwhile. Once again the Fire Brigade has come through in spades, nor is that with spades. It's only a broken arm guys.

Mike
Treetops at Towlers Bay
"Treetops is a quaint cottage nestled in the bush at the western end of Towlers Bay and features a loft bedroom, bathroom, open plan kitchen, dining and living area and outdoor dining on the deck. The spacious verandah faces north with scenic views over the national park, Towlers Bay and Pittwater. Explore the magic of Pittwater and greater Sydney from this idyllic setting. Tours of Sydney, Palm Beach and the Northern Beaches and the unique Aboriginal sites in the Ku-ring-gai Chase are available to visitors by your hosts through their company, Walkabout Tours.
A variety of activities await you at Treetops. Enjoy the Sydney rainforest and spotted gums on bushwalks in the national park or relax with a swim and meander along the sandbanks of Towlers Bay. Kayaks and fishing tackle are available for the adventurous or enjoy the tranquillity of this romantic setting on the verandah and savour the serenity. Introduce yourself to the native animals, feed the kookaburras, king parrots and lorikeets during the day and spot the possums and wallabies at night. Hop on a water taxi to Palm Beach for a morning surf or tour the bays of Pittwater on the local ferry.

The cottage has one Queen size bed in the loft bedroom. Linen and towels are provided. Treetops can only accommodate two adults and is not suitable for young children. We request non smokers as we are on the foreshores of the national park and surrounded by bush. Dogs are acceptable if well trained as there are may birds and native animals around the cottage and park. "
(this announcement in unpaid, will appear only once and is for the information of local residents)
Pittwater Community Services Grants Program

Non-profit community organisations are invited to apply for funding under Pittwater Council's 2006/2007 Community Services Grants Program.

The Program aims to:



Support community-based organisations to provide community and cultural services within the Pittwater area;

Stimulate the development of effective community and cultural services that respond to the needs of Pittwater residents; and

Encourage the development of high quality community and cultural programs in the Pittwater area.



Funding is available under this Program for projects meeting the social or cultural needs of Pittwater residents. One-off grants of up to $1,000 per year (minimum grant $500) will be made.

Applications open on Monday 17 July and close 5pm on Friday 25 August 2006.

For a copy of the guidelines and application form, please visit the Pittwater website on www.pittwaterlga.com.au, Community Services, or contact Simonne Shore on 9970 1169, email simonne_shore@pittwater.nsw.gov.au
Open for Inspection – A Review

With real estate a hot matter of conversation both at Kirribilli and indeed by some on the island, the latest presentation by the Scotland Island Players "Open for Inspection" presented this topical issue with many of the audience obviously relating to the shenanigans of both buyers and sellers.

Presentations by the players are greatly anticipated by off shore residents and their friends and the last night of the performance did not disappoint - it was a great one providing some surprises and many laughs for the those present.

Well directed by Kez Borthwick-Bolton and starring Bob Bolton, Gordon Floyd, Jon Hazelwood,

Barbara Labram, Justine Kimi, Tracy Smith, Larry Woods and Lesley Woods it showed just what both vendors and buyers can get up to to ensure a sale takes place at the best price for both.

Tracy Smith gave her usual excellent performance as did all the others members of the cast. Barbara Labram, a newcomer to the players, spend some time in the play upside down and played her part magnificently. I am looking forward to seeing Barbara's talents again in future productions.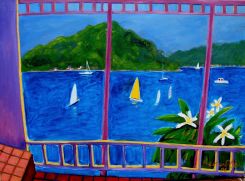 One surprise was being sprayed with water (warm) at the end of Act One (well we did sit in the front row!) and finding out that John Travers' set not only fell down on the last night, but every other night of the performance (as it was meant to) – great work John – have you quoted for the Titanic the Musical yet?

The production could not have done without all the usual "behind the scenes" people with sound effects, lighting, and sound all working without any hitches and other support people doing their bit to make it a great production – Jon D, David, Claire, Boyd, Gill, Iza, Annette, Lizzie, Melanie and John and Rosemary and Colin all helped make the play the success it was.

Looking forward to another Scotland Island Players production soon!

Joy Nielsen.
Brighten up a dreary Sunday with Roast Chicken
If you find yourself with a dreary old Sunday why not treat yourself with a yummy chicken roast and vegetables. Easy to make and so satisfying this recipe will make your Sunday bright!



Roast chicken with vegetables

INGREDIENTS

2 tablespoon olive oil
2-3 large potatoes peeled and cut into 2cm chunks
¼ pumpkin, peeled and cut into 2cm chunks
1 sweet potato, peeled and cut into 2cm chunks
2 large carrots peeled and cut into 2cm chunks
2 cloves garlic, crushed
2 tablespoons rosemary leaves
salt and pepper
4 chicken pieces, breast with the wing or Maryland
1 cup cranberry sauce
¼ cup apple juice
Water (optional)


METHOD: Preheat oven to 200°c.


Heat 1 tablespoon of oil in a large non-stick frying pan. Fry vegetables until slightly browned; add garlic and rosemary; continue cooking for further 2 minutes. Transfer into baking tray.



Place remaining oil in the fry pan when hot add chicken pieces skin side down fry for 3-5 minutes or until lightly browned. Transfer into baking tray with the vegetables. Cook in pre-heated oven for about 20 minutes to 40 minutes or until chicken has cooked through.

Meanwhile to make sauce; mix cranberry with apple juice and little water, if using. In the same frying pan add sauce and boil to desired consistency.
Online Diary - Add your function
Our online diary has proved very popular with readersof this newsletter. This facility will allow you to enter
details of any upcoming function that might be of interest to the offshore community. For example you might be having a BBQ to raise funds for the kindy. To let everyone know that you have "reserved" a particular day(s) simply find the date on the calendar and enter the detail. Then click submit at the bottom of the page. You can colour your entry, make an entry span over a number of days and much more.
You will need a username and password. The username is 'island' (without the quotes) and the password is 'island' (without the quotes.) To ADD something, just click on the DATE in the month you want to use. Clearly you should only add items that are of interest to all of our community. Please remember these username and password for the future! Please write it down somewhere!
To add information about your function and to check what is happening in the offshore community, visit http://www.scotlandisland.org.au/calendar.htm or just click the link from the Scotland Island home page at www.scotlandisland.org.au

The Census - will you be home?

Census volunteers will come knocking from today as the country prepares for its national population count in just over a week. They will deliver the forms across Australia.

Paul Williams, from the Australian Bureau of Statistics, says the Census is run every five years, giving a snapshot of where people live, their age, birthplace and occupation.

"About 12 million forms, all up to cover both people living in normal dwellings and also to cover people who are living in places like hospitals and hotels and motels or in those places on Census night," he said.

"It gives local communities a picture of themselves so that they can understand their own people and what their own people's needs are."

For more information about the Census in general, please go to the Census homepage at www.abs.gov.au/census For the first time, Australians will also be able to fill in the form using the Internet. You can find this form at the Australian Bureau of Statistics ABS and by clicking here

H2O 360 Film Event

The communities of Scotland Island NSW, Lovett Bay NSW, Dangar Island NSW, Tiwi Islands NT,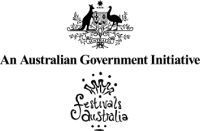 Palm Island QLD, Magnetic Island QLD, Tassie, even the Australian scientists in Antarctica have been BUSY attending filmmaking workshops and making short films especially for H2O 360 short film event to be held on Scotland Island November 4 2006.
If you are not involved in the making of a community film then go to www.scotlandislandfestival.org look for H2O 360 Film fest and download an entry form.
Deadline for films September 30, 2006. Come on tell your story!!
Need more information? call Claire Atkins 9979 4709 or Boyd Attwell 9979
2296

Open for Inspection - Raffle Result

During the last production by the Scotland Island Players - "Open for Inspection" - we ran a raffle.

The first prize was the painting used on the set during the play and painted by one of the actors in the play, our very own Gordon Floyd.

The painting was won by an ex-resident of Elvina Bay - Sharon Ireland. Sharon has now moved off but couldn't resist returning for "Open for Inspection". There is a twist, however.

Another of the plays stars - the delightfully vague Leslie Woods, an old Elvina Bay neighbour of Sharon's, had her heart set on winning the painting and was seen to be investing in a large number of raffle tickets.

Sharon tells me she has given the painting she won to Leslie, as an early Christmas present. Now, isn't that nice.

Second prize was a BBQ utensils set donated by a gentleman from Hookers who was in the audience. This was won by our very own Lizzie Brand of Interlace Costume hire at Mona Vale.

Thanks to everyone who bought raffle tickets and joining in on the fun.

Annette Ritchie

There is a pressing need for an ATM at Church Point and the post office is asking residents to help promote the concept. To make it easier to pay phone & electricity bills etc. They put into head post-

office and application to obtain an eftpos machine and facilities at the post-office. This was declined due to small population, etc. They had the same problem over at Newport and everybody signed a petition. They now have eftpos facilities at Newport. The postal officer said that he will/maybe put notices of such into our boxes. I would urge everybody to support this project. Phillipa Thomas

Offshore Anthology is at the Printers! Order Now!

Our local Offshore Anthology "Water Access Only - Tales and Images from Pittwater" is at the
Printers!
The book has contributions from over 50 local offshore residents, (writers, artists and photographers) commentary by Susan Duncan (Best selling author: Salvation Creek) and has been produced entirely by offshore talent to capture the essence of Offshore Life.. This book is a MUST for every Offshore home. Water Access Only will be launched at Writers Day at the October Festival.

Only 500 books available and nearly 200 books have already been preordered and paid for.
Don't miss out. $34.95 each. Great Christmas Presents!!!

email ptonline@tpg.com.au for an order form or find out more and buy direct by credit card from ticket sales at : www.pittwatertradingonline.com.au.

Profits go to charity and the Offshore Writers Festival.

A reminder that the green waste collection for Scotland Island starts in the week commencing Monday 7th August 2006. The vegetation collected is taken to Kimbriki Recycling and Waste Disposal Centre where it is shredded and made into beautiful mulch and soils.

Register of Justice of the Peace

Are you a JP? Are you prepared to let the rest of the offshore community know that you are a JP? The editor would like to include such a list in a future newsletter and for publication in the POD. To let the editor know, please click here

Music for Milk!

Join Matt Trapnell at Church Point next Saturday from 10am as we raise money to buy a cow for a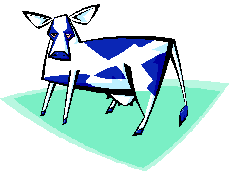 remote community dairy in India. Local resident and filmmaker Boyd Attwell has been in communication with this small Indian village assisting them to establish a working Dairy. Cows cost $300. So come and make a noise with us and bring your donations!
Enquiries: Matt Trapnell 9979 4579 Boyd Attwell 9979 2296