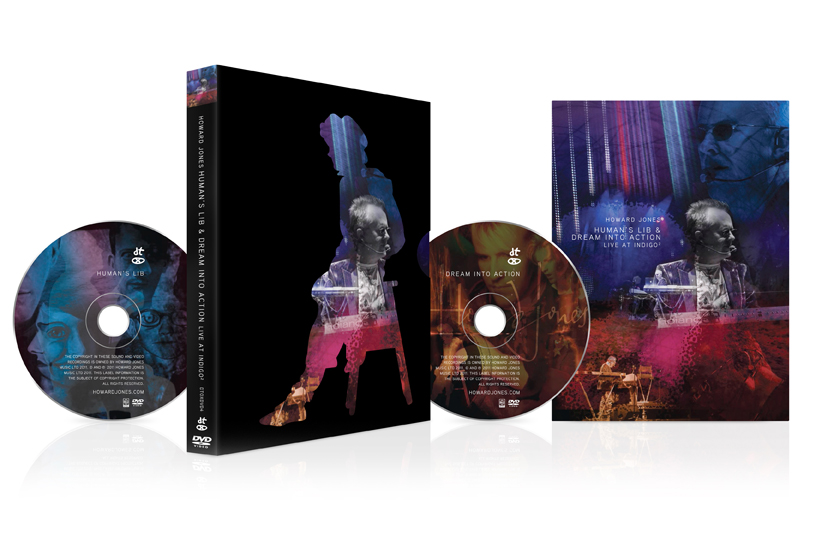 Howard Jones Humans Lib & Dream Into Action
Live at The indigO2 DVD


On Nov 6th 2010, Howard Jones performed his multi platinum albums Humans Lib and Dream Into Action live in their entirety for the very first time.
This concert at The indigO2 in London was filmed and will be available as a pre order from 6pm on SUNDAY 6th NOVEMBER 2011 - A year to the day of the actual concert, from the Howard Jones Music Shop
http://shop.howardjones.com
The 2 disc DVD is housed in a specially designed gorgeous slip case and are individually autographed and numbered by Howard himself.
Pre orders will be shipped to you the following week.
Disc 1

Dream Into Action Set


Automaton
Why Look For The Key?
Is There A Difference
Assault & Battery
Look Mama
Elegy
Specialty
Dream Into Action
Hunger For The Flesh
No One Is To Blame
Bounce Right Back
Life In One Day
Like To Get To Know You Well
Things Can Only Get Better


Special Features
VIP Soundcheck
Robbie Bronnimann Interview
Jonathan Atkinson Interview
Disc 2

Humans Lib Set


China Dance ( Intro)
Conditioning
Pearl In The Shell
Natural
Hunt The Self
Don't Always Look At The Rain
Equality
Hide & Seek
Humans Lib
What Is Love?
New Song


Special Features
Rupert Hine & Stephen W. Tayler in the studio
Stephen W. Tayler Interview
Making Of Film
'Tour Edition Humans Lib & Dream Into Action Box Box Sets'

We are pleased to announce that the Tour Edition 2 CD box sets of Humans Lib & Dream Into Action will also be available on the shop from the 6th November.

This Special Edition, which has Tour Edition and two Album Box Set on the artwork should not be confused with the Limited Edition Box Set with Bonus CD, as these sold out last year.

This clamshell box set contains The Humans Lib and Dream Into Action Remastered CD's. It does not contain a bonus CD.


'New Website'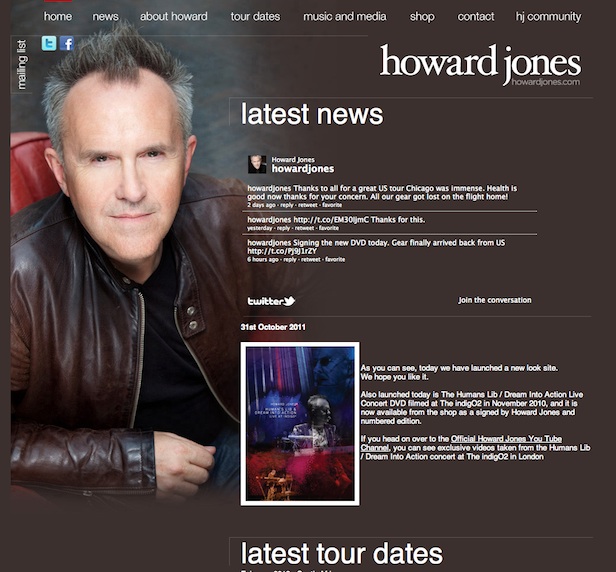 If you head on over to
www.howardjones.com
at 6pm on Sunday you will see a fresh new website for 2012.
The site features updated artwork by Simon Fowler and design by Steve Cripps & Glenn Kelly
Many sections have been updated including the discography - a new HoJo History section, Downloads and of course the new shop with the new DVD.
We hope you like it!
A big thanks to Steve Cripps for his help.