Contents
---
---
SIRA

NEWS
Public engagement – Draft Scotland Island Traffic Management Plan

Sunday, 9th December, 2018 at 9:30am for a 10:00am start
at the Fire Station.

Council plans to commence public engagement on the new draft Scotland Island Traffic Management Plan so we can safely manage vehicles on the Island and prevent excessive damage to the roads.



We will be coming to Scotland Island on 9th December, 2018 to have a public meeting

to explain the reasons behind the need for a plan, how we are going to implement it, the benefits to the residents, and the time frame for the plan to be fully implemented.



The key actions under the draft plan are to:



Restrict access to the roads on the Island to approved vehicles holding a Scotland Island permit that are registered in NSW;
Introduce safety improvements to facilitate the conditional registration of some of the existing unregistered and therefore illegally used vehicles;
Require all operators of Vehicles with Permits to hold a valid NSW licence;
Restrict parking on roads to designated parking areas, as the proposed future road width will eliminate legal 

on-street parking, except for areas constructed for this purpose.
Council is currently writing to all property owners and tenants and other key stakeholders to invite them to provide written comments on the Draft Traffic Management Plan, which will be provided with the written notification.

Enquiries are to be directed to me via 1300 434 434 and I personally extend an invitation to the Scotland Island Community to attend the

Public Meeting on Sunday, 9th December, 2018 at 9:30am for a 10:00am start at the Fire Station.



Yours sincerely
Phillip Devon
Manager Transport Network

Link to PDF
SCOTLAND ISLAND
PROPOSED PLAN OF MANAGEMENT FOR ROADS
DRAFT TRAFFIC MANAGEMENT PLAN



---
Colgate Community Garden Challenge
Congratulations Scotland Island Kindy!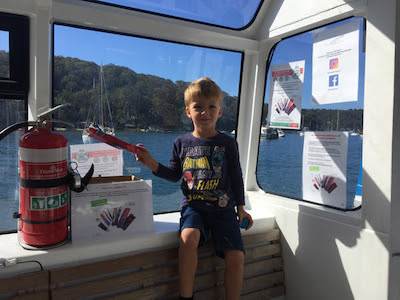 Colgate, Chemist Warehouse and TerraCycle are thrilled to announce the winners of the 2018 Colgate Community Garden Challenge!
Thank you to the 800+ pre, primary and secondary schools and the community for passionately recycling your used oral care products and casting your votes every day! Together, we have diverted over 200,000 pieces of oral care waste from Australian landfills.


And the winners of the recycled community gardens are...
Rochedale State School - Brisbane, QLD 4123
Lake Gwelup Primary School - Perth, WA 6018
Gaven State School P&C - Oxenford, QLD 4210
Cambridge Gardens Public School - Penrith, NSW 2747


Scotland Island & Off-shore children's Services - Scotland Island, NSW 2105



Congratulations and thanks again to everyone!



---
Keoride Operating Hours Extended
Member for Pittwater Rob Stokes today announced the operating hours of Pittwater's on-demand transport service have been extended.


The increasingly popular Keoride transport trial, operated by Keolis Downer, has delivered 38,000 trips since it began in November 2017.

Operating hours have been extended until 11:30pm on Thursdays, Fridays and Saturdays, and until 9pm on Sundays.



Keoride operating hours from 15 November 2018 are:



6am – 10pm Mon – Wed (no change)

6am – 11:30pm Thursday/Friday (previously 6am – 10pm)

7am – 11:30pm Saturday (previously 7am – 7pm)

7am – 9pm Sunday (previously 7am – 5pm)
Keoride allows commuters in Pittwater to book a vehicle at a time that suits them, connecting their home address or designated local pick up point to the nearest B-Line transport hub at Mona Vale, Warriewood or Narrabeen.


"Keoride has revolutionised public transport in Pittwater," Rob Stokes said today.

"Our community's particularly hilly geography makes access to some streets and areas impossible for traditional buses.

"I'm delighted Keoride's operating hours have been extended later into the evening to provide further benefits and transport options for local residents," Rob Stokes said.

During the first 11 months of operations, Transport for NSW and Keolis Downer have taken customer feedback on board, working to continuously improve services to deliver an optimal Keoride passenger experience.

"As a public transport operator, we constantly focus on delivering a service that is designed with people in mind and reduces the use of individual cars. With 90% of our customers using Keoride to connect to another transport mode, we really see the importance of this first and last mile connectivity model to encourage modal shift," said David Franks, CEO of Keolis Downer.

Keoride operates in Pittwater using a fleet of passenger vehicles and has become renowned for its personalised, frequent and direct services, with friendly drivers being a core aspect of the service.

Each Keoride trip costs a flat fee of $3.10 per trip or $1.55 for concession card holders.
The service can be booked through the Keoride app, onlinehttps://www.keoride.com.au/ or by phone 1800 536 743.



---
Rebirth of the Top of the Island Bush Regen Group
Starts 8 December
We meet 2nd Saturday of each month (rain date Sunday), 9am - noon

If you love meandering along the trails on top of the island and soaking up the beauty of the natural bush and amazing birdlife, you may enjoy hanging out for an hour or two with us and giving a little back to the  island by pulling a few weeds.

Starting 8 December, we meet 2nd Saturday of each month (rain date Sunday), 9am - noon or whenever you can make it, tea at 10:30 shall we say? Meet at the picnic platform on the highest point on the island (see map), or text Hazel to find out where we are.

No experience required, children welcome too. Ticks have been seen (very few!), so trousers and long sleeves in light colours are sensible.

Biscuits, tea, tools and logistical support provided by Council.

Bush regen expertise provided by Emmie Collins.

Contact Hazel for enquiries and biscuit/tea preferences, or to get up-to-date details and reminder emails. Or just show up.  hazelmalloy@gmail.com, Hazel mob. 0428 062 398.



---
Paul & Tracy Smith Art Sale
Sunday Nov 25 10am-4pm
45 Robertson Road



---
Pasadena
Pantry & Fresh

Happenings!
Just thought I'd let you know we have another Knife Sharpening happening

7/12/18

, have your knives in by 9am on the 7th. $6.00 ea.

We know have the refillery you can bring in your bottles & top up your dishwashing detergent

Shampoo & Conditioner
Laundry detergent
Body wash.
We also do Dry cleaning
Plus we have a online shop pasadenapantry.com.au you can pick up from the shop or the Pasadena wharf.

Follow us on instagram #pasadenapantry.

Stay tuned more exciting things to come

Muchos Gracias

Colin & Pepe
Pasadena Pantry & Fresh




---
The Co-Op Club Presents
December 2018 Bookings
Church Point Cafe -  Artists play between 3:30 - 6:30pm
Sunday Dec 2nd - Continental Robert Susz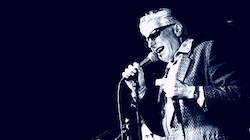 "Continental" ROB SUSZ will be "shimmying it up" with his latest soul/blues/down home funk combo "THE CONTINENTAL BLUES PARTY". These guys have been turning on audiences with their electrifying, soul charged, R'N'B workouts to packed audiences all over Sydney. Mixing "Continental" Robert's own blues & soul compositions with show-stopping versions of tunes from the greats like - RAY CHARLES, MUDDY WATERS, JAMES BROWN, JOE SIMON, CURTIS MAYFIELD, BB KING to name a few!! Featuring an all star band. "Continental" Robert Susz singing and blowing harmonica, Illya "The Cossak" Szwec guitar, Alex "Baby Hewey" Hewetson bass & "Hambone" Hamish Stuart drums!! This will be an exceptional afternoon of great vibes!! If you feel like finishing the week off with a feel good Sunday then this is one not to be missed!!
Sunday Dec 9th - George Washingmachine & Ray Beadle
GEORGE WASHINGMACHINE has played every major festival around Australia and has toured extensively throughout Europe… everywhere from France to Switzerland and the UK. Singer, jazz violinist, guitarist & double bassist extraordinaire, he is an incredible artist and a wonderful entertainer!
George has just returned from the BRAVO tour on The Radiance Of The Seas, the Singapore Jazz Festival, and he has also just finished his Ambassadorial role at The Clarence Jazz Festival in Hobart. George has also recently appeared at The Thredbo Blues Festival, The Tamworth Country Music Festival, The Thredbo Jazz Festival, and a Rhine River Tour from Basel to Amsterdam in August.

The list of incredible shows he has toured goes on and on… His band will feature the wonderful Clare O'Meara on Organ & Barney Wakeford on Drums.

Sunday Dec 16th - Kevin Borich Express  (ticketed event $30)
THE KEVIN BORICH EXPRESS …The absolute monster legend blues rocker is coming to the Co-Op Club! Celebrated Australian Blues Hall of Fame inductee Kevin Borich has wowed audiences across Australia with his phenomenal virtuoso high-energy performances at every major Australian festival known to man.
He has supported ELTON JOHN, STATUS QUO, JEFF BECK, BUDDY GUY & PETER FRAMTON to name a few. Kevin has also either worked alongside or recorded with artists such as Renee' Geyer `Blues License' - Dutch Tilders `The Blues Had a Baby '- Richard Clapton `Prussian Blue', Jimmy Barnes, Carlos Santana, also with Bo Diddley, Richie Blackmore (Deep Purple), Ron Wood (Rolling Stones), John Mayall, Taj Mahal & members of Living Colour…. The list goes on and on.

Sunday Dec 23rd - The Fukers

The FUKERS. Look out Folks!! The Big Men of Little Music are coming back to the Co-Op!! That's right, quirky crowd favorites The FUKERS will be back with their crazy bunch of Ukuleles to warm up your winter blues. Bring your friends, bring the kids, bring Grandma & Grandpa but most importantly bring your dancing shoes for yet another afternoon of great tunes and madness. Their last few shows here have packed the joint, so make sure to book a table early, you wouldn't want to miss out on the fun!!






Sunday Dec 30 - The Sly Dogs


Featuring 'music loving' Scotland Islands very own quintessential Blues band, THE SLY DOGS!! The Co-Op Club's house band will be playing the very best mix of feel good Sunday afternoon faves to fire you up for a great start to the week. They always have audiences whooping and hollering in a furor of excitement with songs from JJ CALE, RODRIGUEZ, TAJ MAHAL & CREDENCE CLEARWATER to name a few. Veteran Blues vocalist, guitarist and harmonica player Matty "Harp Dog" Trapnell leads the fray with singer Narelle Lewis, David Richards on bass, Stew Eagles on keyboard, Nic Anderson on the Violin and Chuck Bradley on drums. Always a big crowd so grab a table and join in the fun!



The Waterfront Café's Co-Op Club presents the finest live music North side of the bridge from 3.30pm every Sunday. Come and immerse yourself in some wonderful music by the waters edge with great friends, your favourite beverage, some wonderful music and a huge range of delicious menu specials. 

1860 Pittwater Rd Church Point – bookings 99796633

www.facebook.com/thecoopclubchurchpointwww.waterfrontstore.com.au




---
Suzuki For Sale
Registered till 19 mar 2019 plus pink slip. 
Goes well but has some rust.
$750


Contact Jill 0424247524



---
Looking for a home
We are a little family of 3 - mum and two kids, teen age kids! - we moved to Australia five years ago and came to visit Scotland Island. It has been love at first side. Such a special place. Now we would like to find a loving place that we can call home, exactly there, in Scotland Island. We would love to rent a cosy 2 or 3 bedroom house.
Anything on offer, please?

Fingers crossed, double crossed.
Thank you, ciao.

Sonia These are my contacts:
tel 0407118375 or email sonia.audoly@icloud.com



---
Free to a Good Home
Current Designs original "Storm" sea kayak

5.18 m, 28.6 kg, blue plastic
Forward & rear hatches, adjustable seat back
Needs new rudder, otherwise in good shape.
Location: Scotland Island, East side

Call Alan: 0411 211 190



---
Looking for a Scotland Island Waterfront Rental

March – December 2019
We are hoping to move to the island permanently and as we search, are seeking a rental home, having just sold the family home in Avalon.

Jean Paul rented for several years in Lovett Bay, has an excellent rental record with Mel and is well aware of the special requirements of island life.
 
We could be relied upon to care for a rental home as if it were our own.

References can be provided from agents familiar with our lifestyle & domestic habits!

Children have fled the nest and we have no pets.

Please call Jean Paul 0425 252 593



---
Garden Cleanup Help Needed!!!!!!!
We are looking for someone to blow roof (easy access) and paths  every fortnight .
Approx 3 hours work

Contact Meredith 0402121184
 


---
For Sale Skull and Croker oars
In good condition skull and Croker oars

$1400. 

Contact Marion on 0431 457 431



---
Free
For free to good home, 3 Seater, Tan colour leather lounge, and 2 matching recliner armchairs to give away. 
Located on Scotland Island.

Must be collected ASAP.
Please phone Mark on 0413375954.
Photos available



---
For Sale
For Sale
 
1 year old IKEA Malm Dbl bed with slats & storage underneath (bed lifts up) in white, top condition (was $529) - A$ 375
3 year old IKEA sprung mattress (Hesseng), used condition (was around $400) - A$ 125
2 x 1 year old IKEA Malm bedside tables in white (400w x 550h), top condition, as new (was $ 69/ea) - A$   50/ea
IKEA Tullstra (?) armchair, needs a clean or new covers, no damage, no sagging (was $149) - A$   50
 
All together A$ 500! Grab yourself a whole bedroom for a bargain, we need an office not a fourth bedroom!
 
Andrea 99995828/ 0414922199 or andrea@novaliving.com.au

We are at 53 Robertson Rd on the island.



---
---
The Local Guide
Community Information
Scotland Island Web Site

 www.scotlandisland.org.au
click to go to the Calendar

Scotland Island Residents Facebook Page

click to go to Page

Scotland Island Community Vehicle -

0404 103 700
Number, Usage & Charges

Scotland Island Rural Fire Brigade

- 9999 4404
http://www.sirfb.org.au

West Pittwater Rural Fire Brigade


http://www.westpittwater.com.au/rural-fire-brigade/WPRFB-contacts

9997-3795
Offshore Photo Gallery
offshore gallery
Scotland Island Residents Association (SIRA) Membership details - click here for details
West Pittwater Community Association (WPCA)

-
www.westpittwater.com.au
Scotland Island Emergency Non-potable Water
Agreement for Sale of Non-potable Water
SIRA Membership Application
Emergency Non-potable Water Guidelines
General Information, Map & Contacts
http://www.scotlandisland.org.au/community/emergency-water/
Scotland Island & Offshore Children's Services (SIOCS)
Long Day Care at The Island Kindy in Catherine Park
Days of operation: Monday, Tuesday, Wednesday & Thursday
Times: 8.00am - 6.00pm
Before & After School Care
8.00am until walked to school ferry - collected from school ferry until 6.00pm
Vacation Care, Casual Care and Playgroup on Fridays
Hire the Kindy for Birthday Parties
Please call

02 9979 7856

or email SIOCSdirector@gmail.com
Facebook: https://www.facebook.com/theislandkindy
Website: http://scotlandislandkindy.business.site/
Scotland Island Community Hall Bookings

:  Barbara Labram M: 0473008339  or hall@sira.org.au
Pittwater Online News

-  http://www.pittwateronlinenews.com
Tick Fact Sheet
TUG Waitlist   (Tennis User Group) - Application Form
---
Transport
---
Real Estate
---
Services, Clubs & Accommodation
Scotland Island Traders

- On-line shopping from your computer through www.g2u.com.au -delivered to your door Scotland Island by Scotland Island Traders -  Graeme Richmond - Mobile: 0419 460 331
email scotlandislandtraders@gmail.com
Justice of the Peace

- Bob Mitchell (Mackerel Beach) - 0419 745 628
Justice o

f the Peace

- Tony Hendel - 0419 242723
Justice of the Peace

- Andy Derijk - Elvina Bay 0418 613 890
 

Justice of the Peace  - 

Lexie Le Blang 0418399674 or 99992574
Justice of the Peace  - 

Graham Stenner - 0407216405
J

ustice of the Peace  - 

Carolyn Milani - 0409914699
Pittwater Community Arts Inc.

 - Enquiries Lorrie Morgan 9997 8079  lorriemay@bigpond.com
Peninsula Music Club

- enquiries Janice Tuynman - 99991937 - jt@swift dsl.com.au
Woody Point Yacht Club

-  http://www.wpyc.com.au   commodore@wpyc.com.au
Royal Prince Alfred Yacht Club

-

02 9997 1022

  http://www.rpayc.com.au/  
Royal Motor Yacht Club

- http://www.royalmotor.com.au/ 02 9997 5511
Scotland Island Lodge

- Bed & Breakfast - 02 9979 3301 or  http://www.scotlandislandlodge.com.au 
Pittwater Youth Hostel

 - (02) 9999 5748 (8-11 am and 5-8 pm)
http://www.yha.com.au/hostels/nsw/sydney-surrounds/pittwater/ 
Handy Service

- "No job too small"  - Call Alan 0447 775 541
Electrician Wayne

on Scotland Island 0418 229 277 - offshore community sparky - www.sparky.com.au
David Walsh

-

Graphic Design

-

Custom Made Sculpture

- 0404 239 212 - ital2@optusnet.com.au
Dog Wash & Grooming

- Call Jenni: 0450 444 100 or Email: jena50@hotmail.com
Free Pump Outs for Boats

- Council with RMS installed a pump out at Careel Bay wharf
Top water purification system installed for offshore homes:

  Call Juliette 0418349448
Solicitor - Rachel Carter - Carter O'Neill Legal - 0406 239 946
Island Based Domestic Cleaner

 - Kath - 0405097424 - kathando@yahoo.com
Building Design and Drafting Services

  - Samuela Madej – Murphy ph. 0450331573 email: samuelamadej@gmail.com
Qualified Deep Tissue & Swedish Massage

- Mona 0490701213
Island Based Cleaner - Uses predominantly Organic & Nnatural products

- Mona 0490701213
---
Island Classes (Fitness, Dance, Art etc)
Pilates, Meditation and Group Fitness

with Patrice -  0406 483 036 patrice.corrie@gmail.com
Art Classes

- drawing and painting in oils, acrylics and mixed media- Marion 0431 457 431
Dru Yoga

- Tuesday 9.00 to 10.30 Tuesday morning - Phone Katya on 0414 187 916
---
Groups
Green Group For Catherine Park

- Run by SIOCS - Emmie Collins on 0405 330 781
Parents & Kids Groups Playgroup

- Run by SIOCS - email Emma trysemz@tpg.com.au
Catherine Park Bush Care Group

, 2nd Sunday @ 9.30am, Sharon Kinnison @ 9997 6017
Island Thinking Group

-

Roy Baker, 9999 6891, roybaker99@yahoo.com
---
Government Organisations
---
Airlines, Buses and Railways
---
Weather
Pittwater Weather
Scotland Island Tides, Moon phases, Sun rise & set
Local Weather Forecast
Radar weather for Sydney (128k circle)

---
Emergency Contact Numbers   
ALL EMERGENCIES (Police - Fire - Ambulance)
000
Police Assistance Line & Information
13 1444 or 9281 0000
Broken Bay Water Police
9910 7899 or 0412 162 093
Marine Rescue Broken Bay - Weekend
(02) 9999 3554 - (02) 8411 1121
Marine Rescue Broken Bay - VHF Radio channel
VHF Radio Channel: VHF 16
27MHz Radio Channel: 86 or 88
Scotland Island Rural Fire Service 
9999 4404
Elvina Bay Rural Fire Service
9997 3795
Lovett Bay Rural Fire Service
9979 1612
Mackerl Beach Rural Fire Service
9974 1162
Rural Fire Service Headquarters Terrey Hills
9450 3000
NSW Fire Service General Information 9265 2999
9265 2999
Rural Fire Service General information
9450 3000
State Emergency Service, Warringah/Pittwater SES
13 25 00 9486 3399
National Parks & Wildlife Service: 000, general information
9457 9322
Dept of Community Services: general information
9977 6011
Sydney Water
132 090
Energy Australia
131 388, (ah) 131 909

---
---
A complete set of past electronic newsletters since May 2000 can be found and read at https://ymlp.com/archive_gesgjgm.php  or by clicking here or by visiting the Mona Vale Library.

The Island website is at www.scotlandisland.org.au




---
To Contribute
If you would like to contribute to this newsletter it's easy!. Send an e-mail to the editor (editor@scotlandisland.org.au) or by clicking here. Type your contribution (100 words or so would be fine) and assuming it is of general interest to the community, does not include matter of a political nature and is not offensive, it will appear next month.
Subscription Information
To get on and off this newsletter,

click here

or got to:

http://www.scotlandisland.org.au/signup .


To change your address, click the 'modify' link at the bottom of this newsletter or send an email to the

editor@scotlandisland.org.au


---
Follow the PON
---
The Online Local Contacts Guide
Click HERE to load
---
T

he

Editor

and the publisher disclaim responsibility for any injury to persons or property resulting from any ideas, articles or products referred to in this publication. Further, t
he views expressed in this newsletter are not necessarily the views of the Scotland Island Residents Association (SIRA), or the Western Pittwater Community Association (WPCA)
---