Notices for Offshore Residents of Pittwater, Australia


---
VALE JIM REVITT, PITTWATER FOUNDING FATHER



Leading community volunteer, activist and founding father of Pittwater Council, Jim Revitt from Elanora Heights, passed away yesterday at the age of 78.

Jim Revitt was known for his passionate defence of the right of Pittwater residents to have their own local government and was a leading figure in the secession from Warringah Council and subsequent establishment of Pittwater Council.
Although choosing not to become an elected Councillor, Jim Revitt played a leading role in various community organisations and grassroots movements, including the Save Mona Vale Hospital Committee, the Pittwater Escarpment Committee, the Elanora Heights Progress Association, the Pittwater Residents Association and the Pittwater Natural Heritage Association.

In 2003 Jim was recognised for his outstanding commitment to the Pittwater community by being awarded Pittwater's Australia Day Citizen of the Year.

Speaking today, Mayor Harvey Rose said the Pittwater community would be forever in Jim Revitt's debt for his contribution to the local area.

"Not only was he instrumental in bringing about the creation of Pittwater's own Council, but he continued to represent the Pittwater community on many other important issues, including the environment and health services," Mayor Rose said.
"He was a quiet and modest man, but a very determined one when it came to getting the best out of government for the people of Pittwater."

Jim Revitt was formerly an ABC journalist who reported on the Vietnam War from Saigon and worked as a foreign correspondent in south-east Asia and India.

After returning from Asia, Jim worked in the ABC newsroom and later trained cadet journalists, particularly those from Aboriginal and non-English speaking backgrounds. He was subsequently appointed as an official mentor and teacher for the ABC in coaching and teaching journalism.

Jim Revitt was also an established author and editor in his own right, completing his autobiography just before his death and editing books by his niece and well-known author, Di Morrissey.
A longstanding Elanora Heights resident, Jim leaves behind his widow Rosemary and two sons, David and Damian.

---






Extra Vegetation Clean-up




For Scotland Island


Pittwater Council is organising an extra clean-up of vegetation for Scotland Island residents as part of its bushfire prevention campaign.

The vegetation collection will take place on the island on Monday 23 and Tuesday 24 November.

The Council's Director of Urban & Environmental Assets Chris Hunt said the clean-up had been organised to assist residents in reducing bushfire fuel on their properties.

"With the fire season approaching, all the indications are that this summer will be a high-risk period for bushfire," Mr Hunt said.

"It's essential that property-owners prepare now, particularly given the Island's relative isolation."

The extra vegetation collection will follow the same rules as other Council vegetation collections, which are:

A maximum of 2 cubic metres of vegetation for each household
Leaf litter, grass clippings and prunings to be placed in hard-sided containers
Branches to be no longer than 1.2m and tied together with twine
No plastic, hessian or nylon bags
No cardboard, foam or polystyrene boxes
No soil or untied bundles
Mr Hunt said that householders on Scotland Island wishing to take part in the extra vegetation collection should place materials outside their property

no later than 6am on Monday 23 November

.

Earlier this year the Council and the Rural Fire Service conducted a door-knock of Scotland Island residents offering advice and assistance to reduce bushfire risk to homes.

New national guidelines have also been introduced on bushfire warnings in the wake of the Victorian bushfires of last January. These include a new 'catastrophic' category of bushfire warning, which defines the risk to life as being greater than the risk to property.

Warnings of potentially catastrophic bushfires will be broadcast over the internet, on television and on radio at regular intervals.

For more information about the new bushfire warning system and how to protect properties from bushfire, visit www.rfs.nsw.gov.au

Load the Vegetation Brochure here


---
Nettie Lodge "Corridos Exhibition" Nov. 15 to Dec. 3
Preview November 14, 5-8pm everyone is welcome
SOHO Galleries
104 Cathedral Street, SYDNEY


---
Peninsula Music Club




Final Concert for the Year, Friday 13th November


Peninsula Music Club's final concert for the Year will be a Piano and Violin Duo, Bernadette Bulkus and Natsuko Yoshimoto. They are a dynamic duo who perform regularly together.

Bernadette is the Musical director and driving force behind the newly formed Freshwater Festival of Chamber Music. Bernadette and Natsuko are superb soloists in their own right performing Nationally and Internationally. They have also participated in and won many competitions around the world.

They will be performing an all French programme with works by Debussy, Poulenc, Satie, Ravel and Saint-Saens.

Starting at 8pm (doors open at 7.30pm) at Loquat Valley Anglician Prep School 1977 Pittwater Road Bayview.

Tickets $20 con. $15, school students free, available at the door.
A sparkling wine supper will be served after the performance.
Enquiries phone 9999-1937.


---







Council approves PITTWATER FOOD & WINE FAIR



Pittwater Council has approved a food & wine fair to be held in Winnererremy Bay at Mona Vale next May, after considering a report on the feasibility of the event at its meeting this week.

Winnererremy Bay was recommended as the location for the fair after other locations were discounted due to potential weather conditions and a lack of parking.

The report recommended the fair be held in early to mid May on a Sunday, with 10-15 wine or beer stalls and up to 15 food stalls.

The Council's Reserves & Recreation Manager Les Munn said the food stalls could be a mix of multicultural food vendors and local restauranteurs.

"We'll be inviting local restaurants and cafes to participate," he said. "Stalls will be available for hire at $350 for wine and $200 for food."

Mr Munn said wineries from the Hunter Valley and Mudgee and those sourced through local bottle shops would also be invited to attend the fair.

The fair will include entertainment on the day aimed at a family audience.

Speaking after the meeting, Mayor Harvey Rose said the fair would be an additional avenue for local restaurants to promote themselves to visitors and residents.

"The Council is committed to supporting local businesses and we see the food & wine fair as being a positive step," he said.

For more information about the food & wine fair, contact Nikki Griffith on 9970 1355.


---
Asparagus Fern Out Day to be held at Rocky Point Saturday week



The next Northern Beaches Asparagus Fern Out Day is to be held on

Saturday 14th November on the Council Reserve at Rocky Point, Lovett Bay

from 0900 to 1200.



Asparagus fern is one of our biggest weed problems offshore and it requires a special technique to get rid of it. This is a great opportunity to learn how to deal with this pest while listening to bird song in an endangered Spotted Gum forest community.

Jetty space can be arranged. Tuition, tools and morning tea are provided.
Lunch for the weed pullers will also be provided by the Rocky Point Bush
Care group at the beach.

Please RSVP to lesley.stevens@prismpix.com by November 10 for catering
purposes.

Lesley Stevens
9979 9477


---
Movember




Jonathan Swain

has decide to get involved in the whole moustache growing for Movember this year.
To quote him "I have decided to put down my razor for one month (November) and help raise awareness and funds for men's health – specifically prostate cancer and depression in men".

What many people don't appreciate is that close to 3,000 men die of prostate cancer each year in Australia and one in eight men will experience depression in their lifetime - many of whom don't seek help. Facts like these have convinced me I should get involved and I am hoping that you will support me.

To sponsor Jonathan's Mo, you can either:

Click this link http://au.movember.com/mospace/357230/ and donate online using your credit card or PayPal account

Write a cheque payable to 'Movember Foundation', referencing my Registration Number 357230 and mailing it to: Movember Foundation, PO Box 292, Prahran, VIC, 3181



Remember, all donations over $2 are tax deductible.



Movember is now in its sixth year and, to date, has achieved some pretty amazing results by working alongside The Prostate Cancer Foundation (PCFA) and beyondblue: the national depression initiative.

Check out further details at: http://au.movemberfoundation.com/research-and-programs.

If you are interested in following the progress of my Mo, click here

http://au.movember.com/mospace/357230/

.

Also go to http://au.movember.com has lots of useful information on the subject.


---







Helping Learner Drivers become Safer Drivers



A

free

workshop for parents and supervisors of learner drivers will be held by the NSW Roads and Traffic Authority (RTA) in conjunction with Pittwater Council at the Mona Vale Library on Monday 23 November 2009.

The course, 'Helping Learner Drivers Become Safer Drivers', will offer parents and supervisors hands-on advice on how to provide the most effective driving practice for learner drivers.

Pittwater Council's Road Safety Officer Michelle Carter said the new rules for learner drivers meant there was a minimum of one year on L plates and an increase to 120 hours of supervised driving, including a mandatory 20 hours of night-time driving.
"A more rigorous driving test has also been introduced, focusing on hazard perception and driver reactions, Ms Carter said. "These changes to the Graduated Licensing Scheme are all about reducing the crash rate for young drivers."
"Parents and supervisors of novice drivers have a crucial role to play in making the roads safer, and that is why the RTA has developed a course to better support them."
The course will cover topics such as:

new laws for learner and P-plate drivers
how to use the new Learner Driver Log Book
how to plan on-road driving sessions

"Parents and supervisors who have attended this course found it boosted their confidence, helped them better plan driving sessions and allowed them to share experiences with other parents and supervisors," added Ms Carter.

Bookings for the Helping Learner Drivers Become Safe Drivers course are essential and can be made by calling Michelle Carter from Pittwater Council on 9970 1194 or by email at michelle_carter@pittwater.nsw.gov.au


---
Marion van den Driesschen Exhibition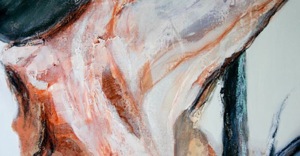 Wabi Sabi - Patterns of Time




17 November to 6 December 2009



Marion van den Driesschen's exhibition 'Wabi Sabi - Patterns of Time' will run at the washhouse gallery from 17 November to 6 December.

You are cordially invited to drinks with the artist on Thursday 19 November 2009, 6.30pm to 8.00pm

load flyer here

washhouse gallery
The gallery is open from Tuesday to Sunday, 9am to 5pm

711 Darling Street, Rozelle, NSW 2039 Tel: 0425-248-334
gallery hours: 9am to 5pm tues-sun
gillian@washhousegallery.com.au
www.washhousegallery.com.au

---