Bitter Creek Candle Supply, Inc.  Newsletter 

 

_________________________________



Call Toll Free:  1-877-MELT WAX

 



"Where Creativity Flows!"
 

 

 

 

 

St. Patrick's Day is right

Plants & Herbs fragrances

are $1.00 off per 16oz bottle!

choose from the following fragrances:

A refreshing blast of unique herbal fusion! These three green notes from mother natures garden combine beautifully to make a surprisingly wonderful fragrance that's sure to capture your customers attention! Scent throw is out of this world!

This member of the carrot family is also referred to as Chinese Parsley. It is actually the leaves and stems of the Coriander plant. Cilantro has a very pungent odor and is widely used in Mexican, Caribbean and Asian cooking. Top notes are sweet and green

Citronella is a lemony scent commonly used to repel insects. A great outdoors scent for summer!

Don't "look over" THIS clover! A 4-leaf winner, for sure! A gentle, sweet "green" scent.

This fresh, clean cucumber defines the word cool! Perfect on it's own or blended with any or all of our melons for a delightful combo!

Green trailing ivy woven with delicate sprigs of fresh mint. Enhanced with crisp ozone notes and fresh cucumber

This is the warm green scent that is the cornerstone of every respectable English garden!

*Eucalyptus Spearmint (BNL)

In this blend, the fresh essence of pure Australian Eucalyptus oil (valued for its soothing and refreshing effects) works in synergy with American Spearmint (renowned for its clarifying powers) and other comforting essential oils.

Herbal, lemon scent- excellent fragrance.

 

A delightful burst of Persian Lime, grapefruit and sweet mango. Notes of basil, leafy greens & black currant give a natural appeal, while nutmeg, clove and cinnamon add warmth & spirit. The base note is a long lasting vanilla.

An inviting kitchen aroma, this fragrance begins with fresh clary sage and soft Neroli blossom. Clean, welcoming notes of fresh basil and crisp eucalyptus follow closely behind with a trail of spicy pepper leaf and white thyme.

*Sage, Sweetgrass & Cedar (BNL)

Enhanced with bright citrus notes, the power of this fragrance is in the blend of grassy green notes, with hints of cedar.

The sweet green fragrance of Native American sweet grass. This sacred herb is said to purify, & is often used in smudge ceremonies.

The fresh, green smell of a ripe tomato plant. Also great for mixing and creating sophisticated blends!

Sale ends Tuesday, February 28th
The

 

 

This new book will satisfy the needs of candle makers from the complete novice that has only a few dollars and an orange juice can mold to the entrepreneur, ready to start a small home business.

With over 250 color photographs that guide the reader through step-by-step instructions, the entire candle-making process is presented for more than 20 unique candles with endless variations.

Author:

Dr. Robert McDaniel

Sale ends Tuesday, February 28th

 

 

  

  

 

 

 

 

 

 
 

 

 

 

These Kraft Brown Handle Bags are perfect for Farmer's Markets, Craft Shows & Gift Shops!

100% Recycled & Made in the

U

S

A

! 

fun NEW items on our web site! 

Sale ends Tuesday, 

February 28th
The perfect choice when scent is desired and flames aren't allowed!

Use in the office, dorm rooms or in your home.

Sale ends Tuesday, February 28th

 

 

 

 

 

 

 

 
Ideal for bath salts & powders!

Sale ends Tuesday, February 28th

 

 

 

 

 

 

 

 
 

 

Perfect for lotion bars, wax melts,

 

melt and pour soap

 and more!

 

Sale ends Tuesday, February 28th
 

All online orders of $50 or more are automatically entered each month to

win $10 in BC Bucks!
Company Holiday Announcements!
The entire Bitter Creek staff
would like to wish everyone a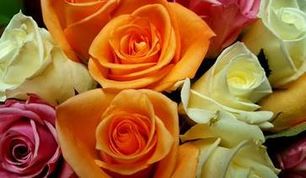 President's Day this month!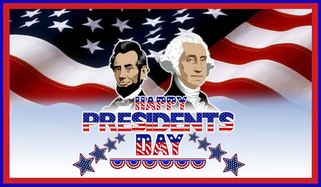 Do you have a creative and original "Tip of the Month" to share? Send it in to
Tips@candlesupply.com
and you could
Win $25 in BC Bucks!
***Must enter code "FEB17"
into the comments section of your shopping cart (not the coupon code box)!
 Discounts will not be automatically calculated by the cart on these sales, but will be calculated by our office and reflected on your invoice.
Sales end Tuesday, February 28th 11:59pm (cst)!
Check out our new blog post
*St. Patrick's Day Green Beer Candles*

As always, we appreciate your patronage and look forward to being of service to you!