BIG WIN FOR PALESTINE AT UNESCO!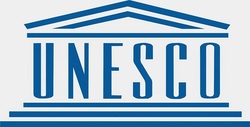 The cultural arm of the United Nations has recognised the Old City of Hebron as a Palestinian World Heritage Site and has added it 
on the list of sites that are "in danger"
. Hebron's Old City includes an ancient holy site referred to as the Ibrahimi Mosque or the Tomb of the Patriarchs, believed to be the burial place of Abraham - the site has a special significance for Christians, Jews and Muslims. Hebron is home to more than 200,000 Palestinians and also a few hundred religiously motivated Jewish fundamentalist settlers living illegally in the area. Palestinians (Christians and Muslims) who live, work or worship in the Old City face harsh conditions as a result of Israel's occupation, including restrictions on freedom of movement and harassment by Israeli settlers. In the mid-1990s the Jewish settler Baruch Goldstein shot dead 29 Palestinians during prayers. The UNESCO decision passed despite intense lobbying from Israel and the United States to prevent the resolution. Israel has reacted by accusing UNESCO of antisemitism and announcing that it would cut $1 million in funding to the UN. Click here.
PRETENDING TO BE A PALESTINIAN, ISRAELI OFFICER IS SHOT & KILLED BY HIS OWN FORCES

An Israeli army commander was pretending to be a Palestinian during a training exercise when he was shot dead by a subordinate in the occupied Palestinian West Bank city of Hebron. The training simulation that left the Israeli commander dead tragically mirrors the pattern of killings that have left scores of Palestinians dead in recent years. Israel regularly executes Palestinians who pose no immediate lethal threat. Amnesty International has called for several such cases to be investigated as extrajudicial executions. Click here.
PALESTINIAN BABY DIES FOLLOWING

INHALATION OF 

TEAR GAS SHOT BY ISRAELI FORCES

A Palestinian child (18 months) has died from asphyxiation after Israeli forces shot tear gas into the room and house that he was in. According to several reports, Israeli soldiers "randomly fired a large volume of tear gas at civilian homes". Israeli jeeps also apparently blocked Palestinian ambulances from reaching the little child, forcing medics to go by foot to attend to the child. Defense for Children International - Palestine (DCIP) has documented at least nine Palestinian children who have been killed by Israeli forces or Israeli settlers so far this year. In a separate 2015 incident, an 8-month-old baby died from tear gas inhalation in a village near the holy town of Bethlehem in Palestine. 
Click here for more info.
JOIN BDS SOUTH AFRICA'S EMAIL MAILING LIST
To join BDS South Africa's email mailing list (& receive these newsletters) send a blank email message to alerts@bdssouthafrica.com
GOOD NEWS: MENNONITE CHURCH VOTES TO DIS-INVEST FROM COMPANIES INVOLVED IN ISRAELI OCCUPATION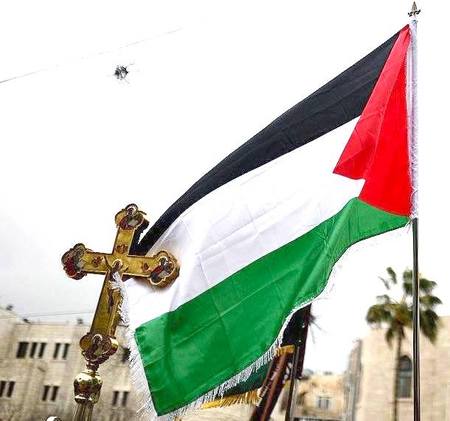 The Mennonite Church of the USA, with over 75000 members, has voted by an overwhelming 98% majority to dis-invest from companies involved in the Israeli occupation of Palestine. At its conference last week in Orlando, 548 delegates voted in favour of the resolution, 12 delegates voted against and 1 abstained. The resolution has called on "individuals and congregations to avoid the purchase of products associated with acts of violence or policies of military occupation, including items produced in [Israeli] settlements".
In passing the resolution, the 
Mennonite Church
 explained that: "As followers of Jesus and his gospel of reconciliation, we long for peace, security, justice, and flourishing of all people living in Israel-Palestine, including Jews, Christians, and Muslims. The Palestinian people have suffered injustices, violence, and humiliation, including ... life under Israeli military occupation and in refugee camps throughout the Middle East."
Turning their words into commitments, the Church resolved to take real action: "As people who seek to follow Jesus in daily life, we know that how we spend and invest our money is an important part of our faith life. Concerns about simplicity, fair trade, and sustainability guide our individual and institutional purchasing decisions...we want to invest in peace with justice, not to profit or benefit from the suffering of others."
The Mennonite Church also turned to their own 40-billion rand investment management arm saying: "We ask Everence, on behalf of Mennonite Church USA, to periodically convene representatives of Mennonite related organizations and agencies involved in the region, in order to share counsel and
review investment practices for the purpose of withdrawing investments from companies that are profiting from the [Israeli] occupation
…we urge all Mennonite Church USA agencies, related organizations, and members to similarly review their investments."
The Mennonite Church now joins the ranks of a growing list of churches who have passed similar BDS boycott of Israel resolutions including the Presbyterian Church (USA), United Methodist Church, United Church of Christ, Quakers, Unitarian Universalists, Evangelical Lutheran Church in America, United Congregational Church of Southern Africa (UCCSA) and others.
Click here for a Washington Post article on the issue.
BACKGROUND TO THE ISSUE OF PALESTINE-ISRAEL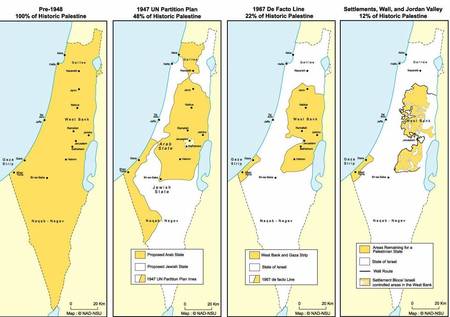 For centuries there was no conflict in the historic land of Palestine (pre 1948). Before 1948 the land of Palestine was inhabited by a multicultural and multi-religious population – approximately 86 percent Muslim, 10 percent Christian, and 4 percent Jewish – living in peace and all considering themselves, regardless of religion, as indigenous Palestinians and Arabs.
From the late 18th century Zionists, a grouping within the Jewish population, have had as their goal to create a homeland for themselves. The Zionists considered locations in Africa, South America and Palestine to create this homeland. They eventually decided to create this Jewish-only homeland in the land of Palestine (which was already inhabited by an indigenous population, the Palestinians). Just as how not all White people or Afrikaaners supported Apartheid, likewise, not all Jews support Zionism or Israel, for example Denis Goldberg, Joe Slovo, Ruth First are names of some South African Jews who oppose/d Zionism and Israel's oppression of the Palestinian people.
The Modern State of Israel (different to the Biblical Land of Israel) was created in 1948 in Palestine, at the expense, disregard and with no consultation of the indigenous Palestinians - in fact acts of ethnic cleansing took places with Palestinian villages and towns being destroyed, families being killed and over 700 000 indigenous Palestinians being expelled from their homes and homeland. The 1948 Modern Apartheid State of Israel (not the same as the Biblical Land of Israel) was created at the expense of the indigenous Palestinians and this colonization has led to the current Israeli-Palestinian issue.
See the maps above on how Israel, created in 1948, is increasing its occupation of Palestine by colonizing more and more land.
BDS SOUTH AFRICA

BANK: First National Bank
NAME: BDS South Africa
NUMBER: 62273997943
BRANCH NAME: Rosebank
BRANCH CODE: 253305
SWIFT CODE: FIRNZAJJ
 
BDS SA, is a registered Public Benefit Organisation (PBO) with Section 18A tax-deductible status. This means that any donations made to us can be used to apply for tax exemptions. Kindly send copy of proof of payment to finance@bdssouthafrica.com / 0866664995 for receipt.