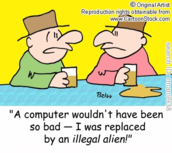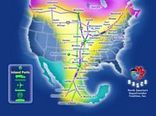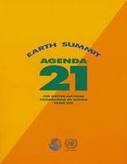 DREAM ACT AMNESTY MUST BE KILLED THIS WEEK OR NEXT: URGENT UPDATE!!
ACT IS INTENDED TO COLLAPSE AMERICA TO FORCE US INTO NAU DICTATORSHIP & GLOBAL TOTALITARIAN STATE- PROOF ITS BEING PUSHED BY THE UN- PROOF OF HOW THE DOTS ARE CONNECTED- IAHF NEEDS YOUR URGENT SUPPORT NOW TO STOP THIS AGENDA BEFORE ITS TOO LATE!!! WE NEED YOU TO TAKE ACTION IMMEDIATELY!!! WHAT TO DO:
IAHF List:
If you
read this article
you will see that the UN is very actively pressuring Congress to allow illegal immigration. They want us to follow the same pattern used to destroy the sovereignty of all nations within the collectivist EU Dictatorship because they're urgently attempting to economically collapse America, and they're being aided and abetted by
globalist traitors who are Democrats belonging to the Democratic Socialists of America
and by RINOs who have abandoned their Oaths of Office out of political expediency.
Its important for you to realize that the ruling elite are attempting to use the same exact cookie cutter pattern to crush America that they've been using successfully to crush the sovereignty of all member nations within the EU where their biggest weapon has been allowing open immigration. Its important for you to realize that
UN Agenda 21
, a genocide agenda is driving all of this so their end goal is to kill off 90% of us and to control the survivors. Its important for you to realize that FDA has already created their Trilateral Cooperation Charter with Canada and Mexico: the framework for
one harmomonized set of food and drug regulations for Canada, the US and Mexico
that would eclipse DSHEA as if the NAU Dictatorship were a done deal. Its important for you to realize we've been blocked from getting congressional oversight on this due to members of the Oversight & Investigations Subcommittee being awash in Pharma PAC donations.
Due to this, our only recourse is to connect these dots, to help others connect them, and to work very hard RIGHT NOW to kill Senator Reid's efforts this week and maybe next to push DREAM ACT AMNESTY through on us!As things stand right now, Reid feels that he is only 4 votes short of shoving this down our throats- we CAN STOP HIM- but we MUST ACT NOW!

HOW DO WE KILL DREAM ACT AMNESTY? WHAT TO DO:
Please follow the instructions in
this timely article
by Roy Beck of Numbers USA- I'll be making these calls myself, but I need all of you to join me or we're screwed, and you won't be able to do a damn thing about it then- but we CAN kill this bill if enough people act now!!
EMORD ON GEORGE NOORY DEC 15th RE FOOD SAFETY BILL
Please repost this alert on your site and forward it to as many people as you can and ask them to act!
Previously I alerted you to attorney Jonathan Emord's plans to be on the George Noory show where he'll be discussing the Food Safety bill and related health freedom matters, this has been pushed ahead to December 15th at 11 pm Pacific time. You can listen live for free at
this link
, or hear the archive which will be
posted here.
ONLY IAHF IS CONNECTING THE DOTS ON THIS & WE NEED YOUR URGENT SUPPORT NOW
Friends, it costs money to keep the three IAHF websites up and running. I've got bills to pay, and every month its harder and harder for me to keep running IAHF. I know Christmas is coming, but please help me so I can keep doing this work. When I went to the Hill to push for Congressional oversight on FDA's Trilateral Cooperation Charter with Canada and Mexico I witnessed corruption on a gigantic scale thats blocking us from getting congressional oversight on this scam. The only chance we have now is to block bad bills like this Amnesty bill which are intended to destroy our country and usher in FDA's agenda which would enable them to make an end run around the Dietary Supplement Health and Education Act of 1994 to impose Codex dictates through this back door method that only IAHF has exposed. With your help I can do things that make it easier to reach out to more people. With your support I can do more radio shows, and can do e-blasts to more people, but without more help IAHF is dead in the water and will be forced to close its doors.
You can donate to IAHF
via paypal
or by sending a check or money order to us at
IAHF 556 Boundary Bay Rd., Point Roberts WA 98281 USA.
Please forward our alerts after first remembering to delete the unsub link at the bottom. Please urge more people to join IAHF and to act on our alerts, theres safety in numbers! Please post our alerts on your websites so more people will see them and take action. This has got to be a team effort because I'm just one person. My ability to serve you in a catalytic capacity is directly related to how much you support me and how much you take action. Please act as though your
LIFE
depends on it,
because it does!
who are actively collaborating with counterparts in the Party of European Socialists and by RINOs who have abandoned their constitutional oaths.