SIRA

NEWS
Wharves Project Update
Northern Beaches Council advised on 10th January, 2019 that, after calling for tenders in November for Bell and Carols Wharves designs, they are now sorting out contracts. Their aim is to consult the community about a design concept in the first few months of this year.

Council has also advised that they have to negotiate with Crown Lands NSW as many of the potential concepts are outside the existing reserves.

They intend to organise a kick-start meeting with the Wharves working group and the consultant once all the contracts are finalised, which should be in the next couple of weeks.


---
Pittwater Waterway Strategy 2038
Draft on Exhibition
Chance to talk with Council staff at Church Point on 3/2/19
Northern Beaches Council is seeking comment on the Pittwater Waterway Strategy 2038 (Draft).

The draft Strategy sets the future direction for how the Pittwater Waterway will be sustainably managed over the next 20 years.

View the Council Report (Item 11.3) - 27 November 2018
View Council Minutes(External link)

View Pittwater Waterway Strategy 2038 (Draft) - Attachment Booklet 6

How to be involved

In writing marked 'Pittwater Waterway Strategy 2038 (draft)' to Northern Beaches Council PO Box 82 Manly NSW 1655
Hard copies of the relevant documents can also be viewed at Council's Customer Service Centres during business hours.



Submissions close Sunday, 3rd February, 2019.



Council also wants to ensure you have the opportunity to talk to them about the draft Strategy. Staff will be available at the following times and locations to hear your thoughts and answer questions.



"Come along and see us at Church Point Wharf - Saturday, 2nd February, 2019, 12 - 2pm."



Enquires: Strategic & Place Planning on 1300 434 434


---
Draft Scotland Island Traffic Management Plan - open for comment until mid-February
Thank you to those of you who were able to attend the stakeholder meeting on Scotland Island on 9th December.

Transport Network Manager, Phil Devon, presented the proposed draft plan and addressed questions from attendees.

The Your Say project page is now live and provides an opportunity to view the Draft Plan, notes from the meeting and comment online.

Due to the holiday period, we have extended the comment period until Sunday, 17th February, 2019.



Make a comment


Online
In writing –Northern Beaches Council, PO Box 82, Manly NSW 1655, marked 'Draft Traffic Management Plan – Scotland Island'
Full details are available on the Your Say project page.

Comments close Sunday, 17th February.
Regards
Community Engagement Team



---
Fare Increase for the Ferries
---
A Survey On Ticks And Wildlife In The Northern Beaches
The University of Sydney is conducting a study to better understand how residents and their pets are encountering ticks and wildlife in their backyards. We invite all Northern Beaches residents to participate in our survey.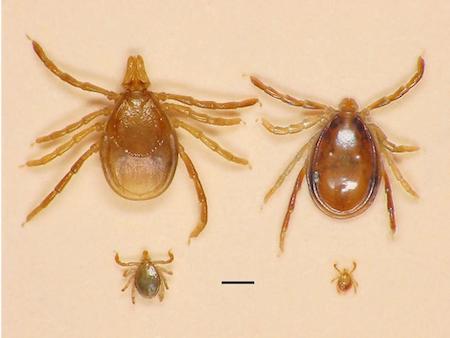 Coastal bushland remnants and other green spaces across the Northern Beaches are home to a variety of native plants and animals. They also provide a place for residents to enjoy their favourite outdoor pastimes. Paralysis ticks (Ixodes holocyclus) are common in the Northern Beaches and feed on a wide range of animal hosts during their life cycle. Understanding the complex relationship between ticks and their host species is an essential part of our research. The information we gain will contribute to our growing knowledge of ticks and will guide future research efforts.

We aim to identify:

Areas where people are encountering ticks more than others (tick 'hotspots'),
Backyard and landscape features that may influence tick presence, and
Wildlife using backyards and how this might or might not influence tick occurrence
To meet these aims, it is important for you to provide a street address. If you would prefer not to, we ask that you provide your street name and nearest cross street. It is important for us to create a map of tick encounters to understand what landscape features might influence tick presence and where to target future research.

All identifying information will be removed from any data presentations.

The survey should only take approximately 10 minutes to complete and is voluntary.

If you have any questions about the project, please contact PhD candidate Casey Taylor on 02 9351 3189 or casey.taylor@sydney.edu.au. This project is being undertaken by the University of Sydney in association with Northern Beaches Council.

Your participation is greatly appreciated.

This research has been approved by the University of Sydney Human Ethics committee. (Approval no: 2018/157)

Further details HERE



Thanks to

https://www.facebook.com/ScotlandIslandCommunity/



---
Woody Point Yacht Club Putt Putt Race
Sunday 27th January
---
Local Architect
Local Architect Sabrina (based on Scotland Island) is looking for projects to help with.

She has 26 years experience in design and can help with concept sketches, 3D renderings, floorplans, and development applications as well as overall management of a project from concept to completion.

No job is too small or too big as she is happy to help with anything from a small bathroom renovation up to a billion dollar airport which she has designed in the past.

She offers reasonable rates to help you get your architecture project finished.  Contact Sabrina on 0426223407 or email at sabrinaaphillips@gmail.com



---
---
---
A complete set of past electronic newsletters since May 2000 can be found and read at https://ymlp.com/archive_gesgjgm.php  or by clicking here or by visiting the Mona Vale Library.

The Island website is at www.scotlandisland.org.au



---
To Contribute
If you would like to contribute to this newsletter it's easy!. Send an e-mail to the editor (editor@scotlandisland.org.au) or by clicking here. Type your contribution (100 words or so would be fine) and assuming it is of general interest to the community, does not include matter of a political nature and is not offensive, it will appear next month.
Subscription Information
To get on and off this newsletter,

click here

or got to:

http://www.scotlandisland.org.au/signup .


To change your address, click the 'modify' link at the bottom of this newsletter or send an email to the

editor@scotlandisland.org.au


---
Follow the PON
---
The Online Local Contacts Guide
Click HERE to load
---
T

he

Editor

and the publisher disclaim responsibility for any injury to persons or property resulting from any ideas, articles or products referred to in this publication. Further, t
he views expressed in this newsletter are not necessarily the views of the Scotland Island Residents Association (SIRA), or the Western Pittwater Community Association (WPCA)
---