Bitter Creek Candle Supply, Inc.  Newsletter 

 

_________________________________



Call Toll Free:  1-877-MELT WAX

 



"Where Creativity Flows!"
 

 

 

 

 

 

are $1.00 off per 16oz bottle!

choose from the following fragrances:

Smells just like Bazooka Bubble Gum!

Melt-in-your-mouth, smooth & sweet... a favorite childhood flavor turned aroma!

A classic peppermint with a sweet twist! You'll want to hang this one on the tree.

Buttery, rich, creamy caramel! You can actually smell how thick and gooey this is! Also great for mixing.

Warm, creamy caramel is blended with rich walnuts and a touch of sweet vanilla to create this incredibly edible fragrance!

*Chocolate Covered Berries

Great for Valentine's Day or any gift giving occasion! Rich, dark chocolate smothering juicy red berries!

A "hot" Valentine's scent! Just like the candies!

Light and sweet, like the carnival treat... this one will melt in your mouth.

Succulent chocolate fragrance.

 

If you like sweet, this is the FO for you! Notes of sugar, coconut, plum, rose, hyacinth, vanilla and sandalwood.

*Toffee Maple Crunch (BNL)

A mouthwatering blend of rich maple and velvety vanilla with notes of sweet orange combining with cinnamon, clove and hints of coconut. Maple, vanilla, anise, coumarin and myrrh add to the richness of this fragrance.

Move over Cool Whip! This luscious, creamy whipped cream is pure heaven! Tested and throws great in soy! Perfect for whipped wax topping on food candles too!

Sale ends Sunday, April 30th
~The Bitter Creek Book of the Month!~
The "Creating an Herbal

Bodycare Business" Book

 

 

This inspiring book offers profiles of successful entrepreneurs in many areas, including aromatherapy and herbal body care, plus advice for marketing a product, employing others, and much more.

Sale ends Sunday, April 30th

 

 

  

  

 

 

 

 

 
 

 

 

 

 

 

 

We have recently

introduced

NEW colors have been added to our

Ideal for Gift Baskets & Gift Bags!

Perfect for Air Fresheners,

2.5" in diameter perfectly! 

fun NEW items on our web site! 
A variety of colors to choose from!

Sale ends Sunday, April 30th

 

 

 

 

 

 

 

 

 
Cookie Cutters are a great tool for making Aroma Ornies!

Sale ends Sunday, April 30th

 

 

 

 

 

 

 

 

 

Butterfly Cookie Cutter 
 

 

Choose from the following Flavor Oils:

 

 Sale ends Sunday, April 30th
 

All online orders of $50 or more are automatically entered each month to

win $10 in BC Bucks!
Company Holiday Announcements!
Bitter Creek Candle Supply, Inc. will be cloing early at 12:00pm cst.
Friday, April 14th
in observance of the Good Friday Holiday.
The entire Bitter Creek staff
would like to wish everyone a very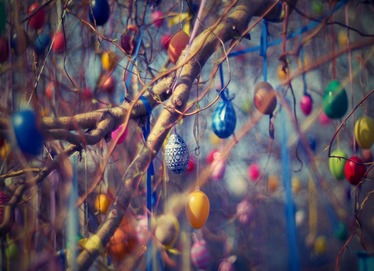 Do you have a creative and original "Tip of the Month" to share? Send it in to
Tips@candlesupply.com
and you could
Win $25 in BC Bucks!
***Must enter code "APR17"
into the comments section of your shopping cart (not the coupon code box)!
 Discounts will not be automatically calculated by the cart on these sales, but will be calculated by our office and reflected on your invoice.
Sales end Sunday, April 30th 11:59pm (cst)!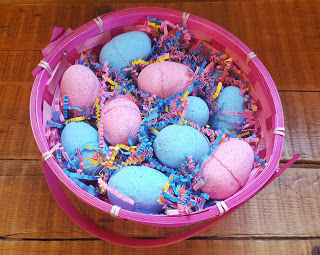 Check out our new blog post
*Easter Egg Bath Bombs*

As always, we appreciate your patronage and look forward to being of service to you!