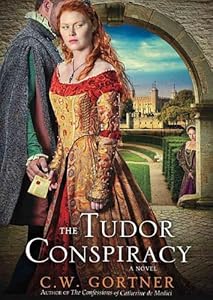 C.W. GORTNER
The Tudor Conspiracy
Tuesday, July 23 at 7PM
The Tudor Conspiracy weaves a suspenseful, tangled skein of intrigue. It is a vibrant historical mystery and crime-thriller with an A-list cast of characters. Here are Elizabeth Tudor and her Robert Dudley in a light you've seldom seen them.
- Margaret George, author of Elizabeth I

Join us for an evening of intrigue with the acclaimed author of The Queen's Vow (now available in paperback), who will read from The Tudor Conspiracy, his second in the Elizabeth I Spymaster Chronicles series.
---