Atthe Annual General Meeting of the Scotland Island Residents Assoc istion, held last Sunday afternoon, a new committe was elected to manage the affairs of one of the most powerful resident's groups in NSW. THe meeting thanked the outgoing committe for their hard work and for handing on the task of managing the affairs of Scotland Island in good financial shape.
The new president of SIRA is Bill Gye, well known to most offshore residents. His Vice Presidents are Shar Jones and Lisa Macdonald. A full complement was elected to the committee and complete details will appear in the next monthly PON.
The sun gleamed on the water
On that pearler of a day
And the sweat was streamin' off me
It was time for me to play

So I climbed into my cozzie
And got ready for my swim
Then I walked down to the water
With a figure far from trim

As I strolled along the jetty
And considered where to dive
I had that glowing feeling
It was good to be alive

So I picked the deepest water
Then hit it with a splash
And went right down in greenish gloom
Between a rocky gash

I dunno how far down I went
Quite difficult to measure
And saw a shape; thought "Bugger me!
I think I've found the treasure!"

It felt like metal. It was square
I couldn't move it – just by me
The neighbours' help could lift it
So that everyone could see

Up I went to get young Steve
His dad called Rupert, too
His mum, our friendly Heather
Cried "The treasure! Yes, I knew!"

So the boys put on their flippers
And we all three dived like seals
And we found the box and grabbed it
Was it like a treasure feels?

-2-

And we groaned and strained our muscles
Till the "chest" broke into air
It wasn't filled with golden coins
Just an old 'fridge lying there!

:- Leicester Warburton

Having Trouble listening to AM Radio?
RADIO INTERFERENCE ON SCOTLAND ISLAND
Have you started to experience radio interference, or might you have some idea of where it is coming from?
I am an avid ABC Radio National listener (576 AM) and until February I had a good signal at my house on top of Scotland Island (north-east side). Unfortunately, since the end of February I have been suffering from terrible interference. The interference is not constant: sometimes it goes away altogether and other times it varies in strength. It basically sounds like a background warbling sound that varies in pitch and volume: sometimes it sounds like an engine idling and sometimes it is high-pitched, rather like the insect noise we enjoy in the summer.
I am pursuing the matter with ACMA (Australian Communications and Media Authority) who are responsible for such matters. They tell me that it will cost at least $85 to send out a technician to look into the matter, but if neighbours are experiencing the same problem the matter can be investigated for free.

If you are experiencing similar problems, please let me know. If we can present this matter to ACMA as a neighbourhood (rather than individual) problem then we can get it investigated without any cost to ourselves.
Alternatively, if you have any idea of what might be causing the interference, either because you are electronically minded or started using some new equipment in late February please let me know. It may well be that the problem can easily be resolved to everyone's satisfaction.
Please e-mail me at roybaker99@yahoo.com or phone on 9999 6891.
Are you on the island at lunch time?
Love kids? Want to earn a little cash?

The kindy needs people to help give the staff a break at lunch time.
Come down on Tues / Wed / Thurs for two hours between 11am and 2 pm and earn $34.
If you have kids in the kindy this can be offset against your kindy fees.
Call the kindy on 9979 7856 - leave a message with your details if the staff are busy.

Many thanks Anne Palmer
Wanted - Pittwater Recipes 2005 Edition!
Hi there. I would like to send out a request to the community for a 2005 edition of the cookery "Pittwater recipes from the Islands and the Bays!" , published in November 2004. If anyone out there has one they do not need any longer and wouldn't mind
passing on, I would love to purchase it. My dear neighbour who is from the island shared her copy with me to show to my in-laws and my mother- n- law has lost it!
I would very much like to replace it for my neighbour, Heather, as it means a lot to her! Heather will be back to Australia in a week and a half so she could pick it up or it could be sent out and I am more than happy to pay for shipping. A kind lady, Rosemary, suggested that I send out a message to the community. I hope this works!
Thank you, kindly, Julie Meyer jmeyer@wiredmeyer.com (650) 321- 5691

Artstart Grants on Offer

Community-based organisations, local government authorities and non-profit organisations wishing to co-ordinate skill development projects, or workshops aimed at developing the creative arts skills of young people aged 12-24 years, are invited to apply for a grant as part of the ArtStart Youth Arts and Skills Program.



A grant of $2,500 is available to one group within each of the 11 local government areas within the Sydney Metropolitan North area. These are Hornsby, Hunters Hill, Ku-Ring-Gai, Lane Cove, Manly, Mosman, North Sydney, Pittwater, Ryde, Warringah and Willoughby.

ArtStart is an initiative of the NSW Government and is managed by TAFE NSW and the General Education Curriculum Centre. It was established in 1991 as a strategic response to evidence showing that participation in art and cultural activities is an effective way of engaging young people in education and training.


The ArtStart program provides an opportunity for community groups to provide young people with the opportunity to participate in creative arts and cultural activities and develop their skills, as well as providing young people with the opportunity to perform and exhibit their work during a two-week festival held every year.

The 2005 round of grants saw more than 7,500 young people across New South Wales participate directly in the 200+ projects and 180+ events conducted as part of ArtStart 2005. Events and projects ranged from exhibitions, concerts, film festivals and radio broadcasts, as well as creative skill development workshops and classes.

Applications for the Sydney Metropolitan North ArtStart grants are being co-ordinated by Willoughby City Council. Enquiries: 9777 7986, or visit www.artstart.com.au or www.willoughby.nsw.gov.au
Island Thinking

Special Event Catherine, Queen of Scotland Island (Combined Island Thinking/SIRA event)
Venue: Scotland Island Community Hall.
Date: Saturday May 19th
Time: 6.30 for a 7pm start (Bob requested an early start)

A delightful mainlander, Bob Waterer, will enlighten us about his family history - which is also Scotland Island's history. He particularly asked if he could share his knowledge with Scotland Islanders (and other non-mainlanders) while he is still able – he is not so young any more.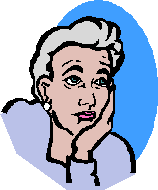 Bob gave a talk last year for the Manly, Warringah and Pittwater Historical Society. Here is the write-up on that talk, about his family history, with a special focus on his great-grandmother, Catherine Benns, the 'Queen of Scotland Island'.

"Catherine was born at Marra Marra Creek in 1838, the daughter of John Ferdinand Lewis and Sarah Wallace, an Aboriginal woman. In 1862 she gave birth to an illegitimate daughter Emily, whose father was Eugene Stevens, a water policeman. Afterwards Catherine married Joseph Benns and went to live on Scotland Island

where she was eventually accorded her regal title. In 1887 Emily married George Godbold and it was their daughter Harriet who, in 1913, married Albert Waterer and afterwards had five children, the youngest of whom, Bob, was our guest speaker.
Although Bob had been researching his family tree for some years, it was only recently that the last pieces of the jigsaw puzzle had fallen into place. He had a wealth of information to impart, many original documents to show, and his talk was a real lesson in the difficulties and rewards of family history research" (POLYHISTOR, the Newsletter of the Manly, Warringah & Pittwater Historical Society Inc., October 2006).

Everyone Welcome! Please pass the word – this is a unique opportunity to hear about our amazing heritage.
Bob is going to give out notes so please RSVP to jenni.cover@urnet.com.au to ensure your set of notes - and a seat.

Please bring a contribution for supper (food, wine etc.), and a contribution for Bob's water-taxi and hire of the hall.
For more information: jenni.cover@urnet.com.au or 0409 560008
Yoga Classes on Scotland Island

Experience the difference yoga can make to your body, mind and spirit. Common benefits attributed to regular yoga practice includes improved:

Flexibility
Stamina
Strength
Balance
Coordination
Cardiovascular System
Levels Of Relaxation
And Feeling Better About Yourself And The World!!!

Hatha Yoga classes taught by Vivien include traditional yoga moves; breathing techniques; relaxation and meditation

Classes designed to suit adult beginners of any level of fitness
Classes to be held:
Tuesday 8.45am – 10.15am
Catherine Park (Community Hall if Wet Weather) Scotland Island
(Please Bring Mats & Blankets)
$130.00 Pre-Paid 8 Week Term 1 May; 8 May; 15 May; 22 May; 29 May; 5 June; 12 June; 19 June
Casual Welcome ($20.00 per class)

Please Phone Vivien To Book &/or Register Interest (or just arrive!)

Vivien Mclean has a background in community services; trained in dance; BA Leisure Management (major: Human Movement); Diploma in Yoga; Certificate Yoga Therapy and is registered with the Yoga Teacher Ass Australia (YTAA). Contact for further information:
Vivien McLean: Tel: 9940 0228 Mobil: 0423 300 826 email: Vivien.mclean@three.com.au and www.ntpages.com.au/therapist/1832
Important message from Pittwater Council & NSW Maritime
Could you please advise the residents through your news letters or meetings that residents with tinnies the area between the Pontoon and the Old Wharf at Church Point is a 'NO

TIE UP' area. This is for safety and NSW Maritime have requested I ask you to inform the residents.

John Berry
Senior Officer, Building Services
Phone: (02) 9970 1370
Taken from a house in Little Lovett Bay recently:

* 2 x delicate short pearl necklaces of the old-fashioned variety with knots between each pearl. One had a blue stone and gold safety clasp.
* a pearl ring set above a circle of small diamonds on a thing gold band
* a thick gold wedding band with "Karel "written inside it and the year of their wedding – 1922 I think

These were presents from my mum who died last year, especially the pearl ring which Mum gave to me when I was made school captain of Pittwater High (a very long time ago). Also stolen was my grandmother's wedding band which is the only thing I have left of her.

Additionally some costume jewellery that resembled black pearls were taken.
One a heavy black pearl necklace with the "pearls" just under 1cm wide and of medium length and a groovy black pearl bracelet on black wire about 2 inches wide. Other pieces of fun costume jewellery were also taken but these had fun sentimental value only.

May I ask that you check your precious jewellery. The motive appears to have been for something that sparkles or maybe something of value?
Strangely the thief was very selective and thorough in going through drawers and handbags but didn't take any cash, just jewellery.

I don't know what to say – this just doesn't happen in our community.

If anyone can help or has had similar experiences, please notify the police and I feel we ought to be looking out for each other.

Thanks and apologies for being the bearer of this news. Tanya – 0411 113 317

Fireman's Ball another Huge Success

The Scotland Island RFB would like to thank everyone who came to the Fireman's Ball and helped make it such a fun and successful night. In particular, our thanks go to the following organisations who donated goods & services to the evening:

• Miss Jane Design for the design & printing of the tickets
• Lisa Atkins for her time in preparing the delicious food
• Woolworths Mona Vale for the flowers
• Joe & Mary at the Pasadena for the major door prize
• June Lahm for the second door prize

Christmas in July

Put it in your diary now. The Scotland Island RFB will be holding our famous Christmas in July dinner on Saturday, 28 July 2007, at the Fire Station. More details will be available closer to the event.


The local guide

Emergency Contact Numbers
NSW Police: 000, Police Assistance Line: 13 1444, general information 9281 0000
Broken Bay Water Police 9979 4944 or 0412 162 093
NSW Fire Service: 000, general information 9265 2999
NSW Ambulance Service: 000, general information 9320 7777
Rural Fire Service: 000, general information 9450 3000
State Emergency Service, Warringah/Pittwater SES: 9486 3399
National Parks & Wildlife Service: 000, general information 9457 9322
Dept of Community Services: general information 9977 6011
Sydney Water: 132 090
Energy Australia: 131 388, (ah) 131 909
Membership of SIRA, Emergency Scotland Island Water Contacts and Application for Water + Guidelines for water, in one document: click here for information (while online)
Airlines, Buses and Railways

Weather
Join SIRA

You can now join the Scotland Island Residents Association by clicking here. Please print the page and return the completed form to SIRA at this address: The Treasurer, SIRA, PO Box 70, Church Point 2105. Please NO CASH. Contact SIRA at sirapittwater@hotmail.com

Join WPCA

To join the Western Pittwater Community Association, contact Michael Wiener at m2wiener@bigpond.net.au
Archived Newsletters A complete set of past electronic newsletters since May 2000 can be found and read at https://www.ymlp.com/pubarchive.php?sira or by clicking here

or by visiting the Mona Vale Library. The Island website is at www.scotlandisland.org.au
Finally:
If you would like to contribute to this newsletter it's easy!. Send an e-mail to the editor by clicking here. Type your short contribution (100 words would be fine) and assuming it is of general interest to the community, does not include matter of a political nature and is not offensive to your neighbours, it will appear next month.

To get on and off this newsletter, click here or got to: http://www.scotlandisland.org.au/signup . To change your address, click the 'modify' link at the bottom of this newsletter.
The views expressed in this newsletter are not necessarily the views of the Scotland Island Residents Association (SIRA), or any of the associated Pittwater Offshore Resident's Committees