If you cannot view this BAP E-Blast correctly CLICK HERE and click on
FINAL WEEK FOR COMFORT ZONE - PLAYING NOW THROUGH MAY 24TH, 2014 PRESENTED BY THE PITTSBURGH PLAYWRIGHT THEATRE!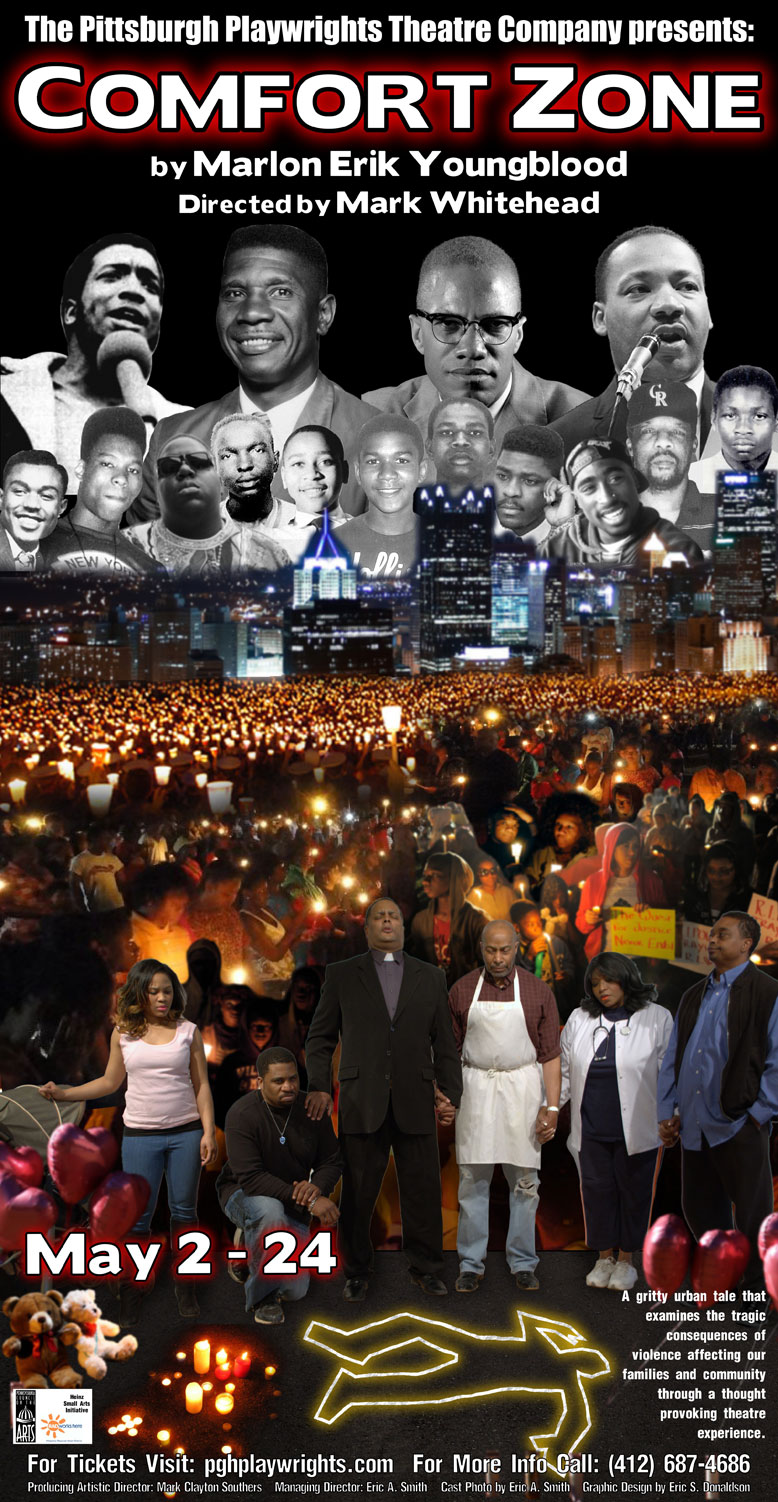 The Pittsburgh Playwrights Theatre Company presents:
COMFORT ZONE
By Marlon Erik Youngblood | Directed by Mark Whitehead
Playing Now Through May 24, 2014
Pittsburgh Playwrights Theatre | 937 Liberty Avenue | Suite 3
We're really excited about our next production. It's a full length play called Comfort Zone written by Rankin native and educator Marlon Erik Youngblood and directed by Mark Whitehead. It's a timely piece written with great skill and a realistic depiction of inner city life. Comfort Zone examines the tragic current of violence affecting many of our families and community through a thought provoking theatre experience, which highlights our humanity as opposed to labeling us as suffering from pathological behavior. It's characters are forced to reflect on the consequences of upholding personal desire and even personal suffering over their connected responsibility to and the roots of their neighborhood.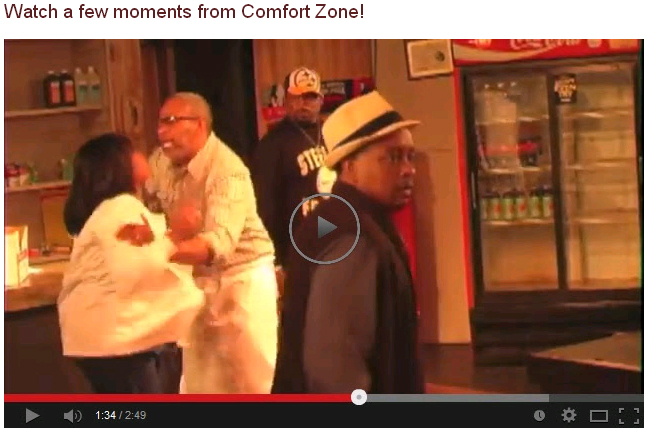 Featuring:
Bryant Bently
Kevin Brown
Jamilah Chanie
Rick Southers Jr.
Mark Clayton Southers
Cheryl El Walker
Monn Washington
For Tickets Visit:
pghplaywrights.com
For More Info Call:
412.687.4686