---
---
Sports Carnival Ferry 17th May

---
 PROTECTING PITTWATER - Where To From Here?
The forced amalgamation of Pittwater Council was just the beginning of massive changes proposed for our area.

We've already seen plans for 3,400 new homes at Ingleside, a new height limit of six-storeys for the redevelopment of Mona Vale (currently on hold) and trees cut down in Mona Vale Park for a B-Line bus stop.

However, there's so much more that we don't know about:

What impact will the new government planning body - the Greater Sydney Commission – have on Pittwater?
How will development approvals be carried out?
Are our Crown Lands, tree canopies and open spaces safe?
How can we recover our local Pittwater Council?
What is the best way forward to protect this special place for future generations?
These are some of the questions we urgently need answered.

All residents will have the opportunity to join in the discussion and a number of other community representatives have been invited to speak.


PROTECTING PITTWATER - Where To From Here?

Pittwater RSL
82 Mona Vale Road, Mona Vale

Tuesday 16th May
7pm-9pm

Confirmed Speakers
Bob Grace - former Pittwater Councillor
Corinne Fisher - founding convenor Better Planning Network
David Shoebridge - NSW Greens MLC

For more information see http://www.pittwateronlinenews.com/Protect-Pittwater-Community-Forum-May-16-2017.php
---
Scotland island Players
Member Meeting Sunday 28 May 2:00pm

Scotland Island Hall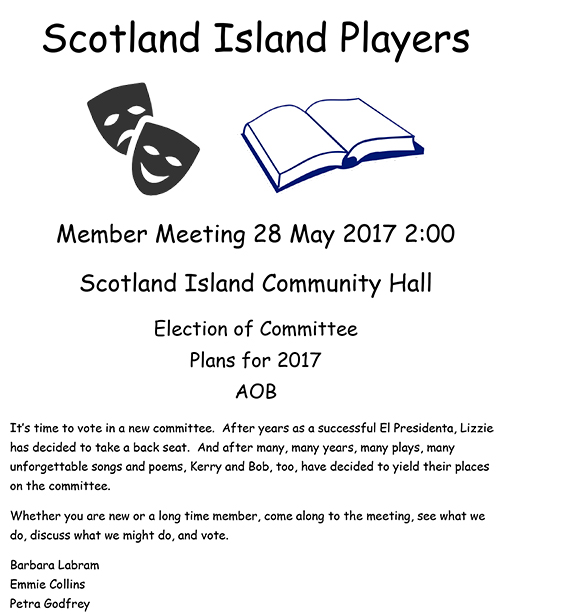 ---
Golf Buggy for Sale
---
Missing Rug
LOST - Monday evening May 8
Afghani-type rug, red colours

Just cleaned, rolled up and left on top of skip at Cargo and forgotten!!

If anyone has found it, please call Cass 0418 220 107



---
Fully furnished 2 bedroom waterfront house
in Elvina Bay with jetty.
Available for a 4-6 month rental (negotiable).

This house has a relaxed coastal feel and would be ideal for a local who is renovating, as an artist or writers retreat, or even as a weekender to get away from it all for a while, or maybe just to experience living offshore.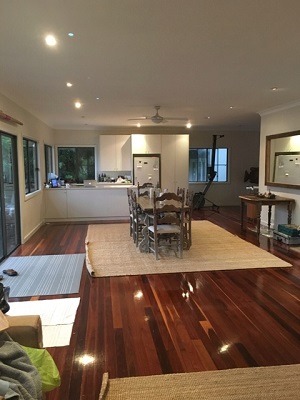 Open plan living / dining with combustion fire, large veranda with stunning water views and north facing rear courtyard and large rear lawn area. Fully equipped kitchen with dishwasher, separate laundry. 2 bedroom, 2 bathroom. 
The house is accessible by water only and is set on the edge of the Ku-ring-gai Chase National Park.
The public wharf is only 2 doors away where the ferry runs every hour (during the day).

Gardener provided - grass cut and gutters cleaned.
No pets.  No smoking.
 
Ring Mick 0427 043 867 for more information.
 


---
---
---
A complete set of past electronic newsletters since May 2000 can be found and read at https://ymlp.com/archive_gesgjgm.php  or by clicking here or by visiting the Mona Vale Library.

The Island website is at www.scotlandisland.org.au



---
To Contribute
If you would like to contribute to this newsletter it's easy!. Send an e-mail to the editor (editor@scotlandisland.org.au) or by clicking here. Type your contribution (100 words or so would be fine) and assuming it is of general interest to the community, does not include matter of a political nature and is not offensive, it will appear next month.
Subscription Information
To get on and off this newsletter,

click here

or got to:

http://www.scotlandisland.org.au/signup .


To change your address, click the 'modify' link at the bottom of this newsletter or send an email to the

editor@scotlandisland.org.au


---
Follow the PON
---
The Online Local Contacts Guide
Click HERE to load
---
---
The views expressed in this newsletter are not necessarily the views of the Scotland Island Residents Association (SIRA), or the Western Pittwater Community Association (WPCA)
---