Ma

ke your home feel warmer without turning up the heat this winter. With these winterizing tips, you'll save energy without spending much money.
Dodge the Drafts - Drafts can waste 5% to 30% of your energy use. That means it pays to seal up gaps with caulking and weatherstripping.
Replace Furnace Filter - Yes it's easy to forget, but it's important to replace or clean furnace filters once a month during the heating season. Dirty filters restrict airflow and increase energy demand
Winterize Your A/C & Water Lines - This one's really easy, and it will even save you a few pennies next summer, too: Simply drain any hoses and air conditioner pipes, and make sure you don't have excess water pooled in equipment. If your a/c has a water shutoff valve, go ahead and turn that off.
Service Your Heating System - You probably already know that cars need periodic tune-ups in order to run their best. Well the same is true for heating equipment. Keeping your furnace clean, lubricated and properly adjusted will reduce energy use, saving up to 5% of heating costs.
Window Insulation Kit - For just a few dollars, pick up a window insulation kit at your local hardware or discount store. Don't worry -- properly installed, window plastic is essentially invisible. Adding a buffer against drafts and extra still air space can give a nice boost to your home's ability to hold heat.
Boost Insulation - It can make a big difference to add more insulation between walls, and make sure your attic floor and basement ceiling are well covered.
Insulate Your Pipes - Pay less for hot water by insulating pipes. That can also help decrease the chance of pipes freezing, which can be disastrous
---
---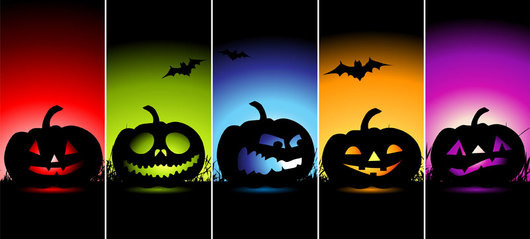 Have a Safe and Happy Halloween in 2014

Halloween is an exciting time for kids for it is very important to remind them of the importance of having a safe Halloween. The following safety tips will ensure a fun holiday for everyone.
Ensure costumes, wigs, masks and props are labeled flame-resistant or flame-retardant. When making a costume choose material that won't easily ignite if it comes in contact with heat or flame. Avoid costumes that are too big or billowing.

Provide children with lightweight flashlights to carry as part of their costume.

Supervise children at all times.

Remind children of safety rules about crossing the street and watch for children darting out between cars.

Be sure children know how to stop, drop and roll in the event their clothing catches on fire (stop immediately, drop to the ground, covering your face with your hands, and roll over and over to extinguish flames).

Consider using flashlights or battery-operated candles when illuminating Jack-O-Lanterns.

Dried flowers, cornstalks and crepe paper are highly flammable. Keep these and other decorations well away from open flames and heat sources, including light bulbs and heaters.

If hosting a party, keep exits clear of decorations, ensuring nothing blocks escape routes.

Use flashlights as alternatives to candles or torch lights when decorating walkways and yards.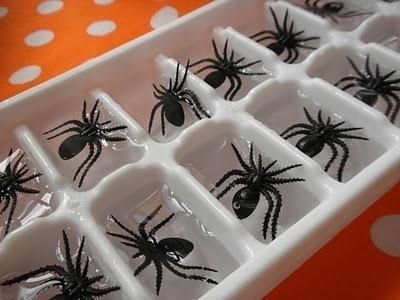 Spice up your ice game for your next Halloween party with Spooky Ice
Buy a bunch of plastic spiders and make bug ice! You just might scare someone and at the very least, you'll make your party more fun without a lot of effort.
FEATURED LISTINGS:
---
---
Click on a listing for the complete information on each
When choosing a real estate professional, get to know their history!
View the testimonials on my website to find more information that will help you get to know me better - from awards and credentials I've achieved, to references from past clients.
Fall Maintains Summer Heat in the Edmonton Market

The steady gain year-over-year in housing prices is reflective of a stable and strong market. Average prices, listings, and sales are all up from September of last year. The average days on market for residential properties remained the same as August at 49 (down from 54 days the same time last year). While inventory is still down 6% from September 2013. Learn more about Edmonton's September statistics by clicking here.

November 2, 2015 @ 2:00am
Spring is over and it's time to Fall Back. Don't forget to change your clocks the night before to avoid being late for work in the morning.
Remembrance Day 2014
Paying tribute to Canada's fallen soldiers.
November 11, 2015
Check out the blog on my website. With new postings every month, there is something for everyone!
Thanks for reading,


Graham Ogden