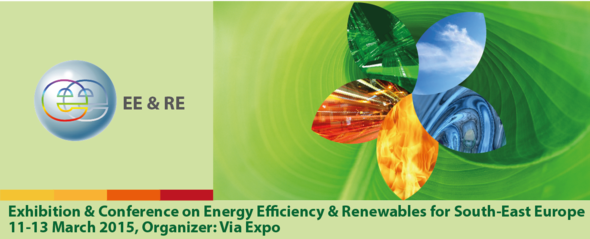 You may be wondering, is Energy Efficiency & RE Conference for me?
The answer is YES if you are:                                                                          
·
Thinking about how to reduce energy consumption or to optimize the renewable energy production
·
Needing solutions for implementation of district heating and cooling projects  
· Dealing with improvement of energy efficiency in buildings by new high-tech isolation materials
· Going to turn your waste into energy
· Interested to get updates on good practices, trends and opportunities for doing business in South-East Europe.  
Who will attend? Managers and experts from the following sectors: power engineering, facility and utility management, ICT, electronics and building automation, construction, urban planning; finance; transport; public authorities (national and local), academe - research, consultants, associations, NGOs, media, etc.
Who has joined the speaker line-up?
Speakers from Euroheat & Power, Thermaflex Group,  European Investment Bank, Samson, BTG BioLiquids BV, German Association of Sustainability- and Eco-Management Professionals (VNU), German Renewable Energy Association (REA), Austrian Institute of Technology, Bulgarian Ministry of Regional Development and Public Works, PU Europe, Bulgarian Facility Management Association, etc.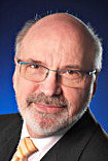 Eloi Piel                  A. Ochsenbauer     Oliver Loebel                 Heiko Schmidt      Jürgen Ludwig
Book your hotel
by February 26 to ensure that you are receiving the discounted  rate.
Some of the exhibitor names: AB Energy Romania, Cink Hydro, Ebioss Energy, Schmack Biogas, Eurosolarnet, Herz Energietechnik, IEK Moldova, KARA Energy Systems, etc. 
 

 

'We see a great future potential in the renewable energy sector in Bulgaria' Interview with Eng. Sonnenschein

Dear Mr. Sonnenschein, please describe in short your products and what are their advantages?

POLYTECHNIK company manufactures combustion plants for biofuels with a power range of 300 kW - 30.000 kW.

Combustion plants are used not only in heating installations for water and low and high pressure steam as part of centralized heating systems, but also for electricity production (up to 20 МWel).

We have been researching biomass combustion for 50 years and we have extensive experience in this area, shown in the management and regulation of combustion processes, the long life of our installations, and last but not least – the notable correlation between price and the offered service.

 
More than 2,500 plants by POLYTECHNIK are installed all over the world. Please introduce to us your latest realized projects and your future goals.
Along with several larger plants for electricity production (cogeneration), installed in Asia, as well as in Spain, and for L'OREAL in France, we also built an installation for steam with ORC processes for the producer of Airbus airplanes. At the moment we are planning to assemble boiler installations for local and centralized heating in the Scandinavian countries. 
Read the full interview here

 

 

 

PCC Energia will present the thermal insulation system NEW-THERM®. It is a patented system using components produced by PCC MORAVA-CHEM. The insulation material is hard polyurethane 

construction slabs

with λ ≤ 0,02; µ ≤ 20 and density 32-35 kg/m3.
 

 

 

In the last for 2014 issue of Energy Review we introduce the topic Energy efficient transformers. In the piece you will find comments by leading specialists in the field concerning the technologies and solutions offered on our market for optimizing the energy performance of transformers. In the issue a few interesting implementations of the innovative technology for integration of polymer solar collectors in buildings are also reviewed. The RES rubric presents the types of biogas plants as well as the possibilities of using а contaminated and derelict land for the production of renewable energy.

 Read more here

 

 

 

 

Pellets - Markt und Trends

 

is the only German trade magazine, dedicated exclusively to the topic of pellets.

The magazine is published six times a year with a circulation of 5,000 copies.

A special edition per year is for final consumers with 10,000 copies. Additionally, the subscription is available for download.

Trade directory with about 240 contacts   

www.pelletsmagazin.de

.

 


Organizer: 
+
359 32/512 900, office@viaexpo.com, www.viaexpo.com
Find us on social networks

: