Further to our request for a list of JP's residing in the offshore community, we have these volunteers!
As part of The Shape of Water art exhibition for the Scotland Island Festival this year, we are planning a collaborative installation in Catherine Park.We plan to use old and weathered jetty planks but the ones we thought we had have been cut up into firewood!.
If you have any old intact jetty planks and you are willing to part with them so they can be transformed into art, please speak to, call or email:
Gordon Floyd: 9979 2035; floydcbg@ozemail.com.au
Marion van den Driesschen: 9999 4632; marionvdd@yahoo.com.au
Eamon Hamilton : 9999 1267; eamon@kdkmedia.com.au
Emmie Collins 9979 7506; emstar@tpg.com.au
I will now be hosting my own show on
Radio Northern Beaches every Thursday morning from 8.45a.m. until 12noon
. The name of the show will be "
Fruit Salad
" and the wave bands are
88.7 and 90.3 FM
.
If anybody has any community announcements, or items of interest etc., that they would like broadcast, please let me know by Wednesday evenings 8.30p.m. Hope to hear from you soon....Phillippa Thomas. Contact me by clicking here
Chimanga - Feeding Body and Soul

A exhibition of photographic images by Claude Ho, honouring the world's indigenous communities including those in Malawi, the San people of the Kalahari Desert in Africa and small communities in the Northern Territory.

Proceeds from the exhibition support FOCHTA, a charity working in Malawi to strengthen the future of children and families affected by HIV Aids.

The exhibition is in the Mona Vale Library from Monday 28th August till Sunday 10th September--Library opening times are Monday to Friday 10 am - 6 pm, Saturday 10 - 5 pm and Sunday 1 - 5pm.
The Festival is Coming!
You are all aware that the Scotland Island Festival is approaching. Remember the festival is spread out over a month and you might like to know what is happening and when.
Simple - just check the online calendar at www.scotlandisland.org.au/calendar
21st Birthday of the Kindy Raffle

Whilst we were celebrating the 21st Birthday of the Kindergarten on Scotland Island, many parents purchased raffle tickets in support of my daughter Felicity for her Son Rise Program that we are running. I wanted to sincerely thank the kind people who bought tickets as well as the kindergarten that kindly donated the prizes. Thank you to Taurs and Andy for organising the prizes and making them available.
First prize was a nights accommodation at the YHA with kayaking and a case of champagne and the lucky person who wins this prize is Rekha Narayan. Second prize was a case of red wine that goes to A. Sriharan.
Again, I thank you for your support. It means a lot to our family as we go on this incredible journey with our daughter to work through her autism and teach her how to communicate, talk and play. I am thankful every day for where I live and the people who surround me as well as the generosity of heart and spirit found on this lovely island and the nearby offshore communities.
If you would like more information on the Son Rise program we are running for our daughter and have a spare two lots of 2 hour timeslot a week, then you could become a volunteer and become a part of our team. All training, guidance and feedback is provided and I'm sure it will be a rewarding choice that will offer personal growth and life experience. If you are interested, please give me a call at home on 9997 6620 or on the mobile on 0418 209 956. I am so looking forward to the next phase of the program and need the support of volunteers to help Felicity achieve all that she can be.
Please see the website link below for more details. If you are interested in assisting me to fundraise or have any great ideas, please drop me a line.
Kind regards
Tanya Costin

What does Scotland Island & the Indian village of Khunti have in common?

Milk!!!

West Pittwater is soon to host a HUUUUUGE film festival event on 4 November 2006. The theme is Milk.

Khunti is a village in North East India. They are trying hard to start up a dairy co-operative.

The link was made through the website www.nabuur.com. Nabuur is a networking site that promotes community development in impoverished parts of the world. They provide no funds or assistance other than connecting communities.


Over the past 8 months Boyd Attewell of Scotland Island has been in regular email contact with Praveen Ohal of Khunti as well as many other 'neighbours' from around the world. They have worked together on business plans, funding applications and promotions. In that time a cow shelter big enough to house 40 cows has been finished. Two cows have been acquired, NANDINI and PADMINI and one of those has calved already. Sooooooooo…….37 cows to go!!!!

The Co-op will be able to acquire some more cows from the profits of milk sales, and there is also other fundraising efforts going on in India – BUT – we can help. It costs about AUS$400 to acquire a suitable dairy cow and to provide it with a year of feed supplements and veterinary care. All funds raised will go first to Balgowlah Rotary, who will ensure that funds reach their destination and are used wisely.

If you want to find out more, go to www.nabuur.com and follow the links to Asia, India and the village of Khunti, or contact Boyd on boydatt@bigpond.com or 0417 991 499.


Free Online Tutoring through Avalon Library

Students can now participate in live, one-to-one online learning sessions with a tutor through a new service offered by Avalon Community Library.

Online Classroom is offered by Avalon Community Library FREE to its members in what is thought to be a first on the northern beaches. It works like MSN Messenger, allowing the tutor and student to text chat, share web pages, transfer files and much more. Subjects include Mathematics, Science and English from Years 4-12, Assignment Research and Study Skills.

The system is available Monday to Friday between 4pm and 8pm through Tutoring Australia. Students can access the system via computers at Avalon Library from 4pm and 5pm, and after that via their home computers using their library membership details.


The software required to run the programs can be downloaded from the library website at www.avalonlibrary.org.au Details of Tutoring Australia can be found at http://yourtutor.com.au

Librarian Helen Clark said: "We are proud to offer this valuable service to our student members. We feel it is a …complement to our existing services we offer local students. We believe we're the first library to offer this service to students on the northern beaches. We encourage parents to work with their children in getting started with the system. We stress that all tutors are background
checked by Tutoring Australasia and the student does not give any personal details."

Interested people should visit www.avalonlibrary.org.au or contact Helen Clark at

avalonlibrary@ozemail.com.au or on 9918 3013.
A very well attended training day for the new Scotland Island web site was held on Sunday 20th August.
Representatives from many community groups, together with other interest individuals, learned of the amazing ability of the upcoming website to be maintained by the many and not by the few! Some photographs are shown of the day. The whole exercise, from the development of the site, to the training of the participants was fully funded by Pittwater Council. We are very grateful for their support.
If you would like to be involved in this great new project or feel you would like some tips on how you can use the opportunity to develop your own island community group page, please give me a ring. I am away in, ahem, Russia, until the end of September, but a call after that will get a response! 02-9979-9667 (editor Paul)
Toddler & Baby Toys

The Scotland Island Playgroup has been running a couple of months now and the children and parents are enjoying the weekly get together and time to play, develop new skills and socialize. It's a great way to meet new mums and kids, and a great opportunity to familiarize the children with the 'Kindie', helping to build confidence for those planning to go to 'Kindie' when they come of age.



There are lots of fun toys, books and games to play with, but we have very few toys and equipment for the younger kids and babies. If anyone has any pre-loved baby and toddler toys they would like to donate to the Playgroup we would be really grateful. Toys can be big or small, but should be in good condition with no broken parts or dangerous elements, especially as babies love to eat everything!!

If you can help we would love to hear from you, either call Lizzie Hazelwood (02 9997 8731) or pop in on Mondays (10-12pm) at the Kindie to meet the kids & mums.
Scotland Island Community Transport Vehicle

Notice to Users

We are pleased to announce that we now have a new community vehicle which arrived on the island on 18 September, courtesy of Pittwater Council and the NSW Department of Transport.

The Community Vehicle is driven by volunteers who give their time for 24 hours when on duty. They are not employees and the service is not a taxi service. The drivers are available to take calls and transport community members and their visitors from 9:00 am to 9:00 pm daily and must be available for emergency calls 24 hours a day.



Drivers therefore ask that users show some consideration to them in their use of the vehicle by giving adequate prior notice that they will require transportation as well as confirming their arrival at Church Point.



Adequate prior notice is particularly helpful if the vehicle is required after 6:30 pm when the driver on duty may be busy preparing or eating the evening meal. If adequate notice is given, then the drivers are able to make the necessary arrangements to minimise the disruption to their daily lives and to deliver the service you require.

If you intend to go shopping, or you are coming home from a trip, for example, call an hour before, or even half an hour, and let the driver on duty know your intention, then ring again on arrival at Church Point. This is of benefit to both driver and user – the driver knows in advance what his or her schedule is and the user may not have to wait any longer than necessary. Delays may be experienced when there are multiple bookings. There may be times when users are unable to give prior notice and the drivers understand that this will sometimes be the case, but with some consideration on the part of users, those occasions will be reduced to a minimum. The drivers ask that users understand that there may delays in responding to calls if no adequate prior notice is given.

Please remember – this is a community service and we are all, including the drivers, part of that community. We should all contribute to the service to make it as efficient as possible.

Thank you for your co-operation.

TWO DOLLAR VEHICLE-MAINTENANCE SURCHARGE FOR ALL USERS

With the rise in petrol prices continuing, it will be necessary to charge the $2 maintenance surcharge to all users, including those in the disabled and aged categories, from 1st September. Lifetime members of SIRA are exempted.

Gordon Floyd,
Scotland island Community Transport Co-ordinator

Thank you Pittwater!
On Friday of last week some residents of West Pittwater put on an afternoon of music at Church
Point to raise money to buy a cow for a village in north east India. What a success! By the end of the evening we had collected $742.
Special thanks go to Matt Trapnell and Rebecca Moore, but there were many many people involved. Thanks too to the Balgowlah Rotary club who put in a few more dollars to round it up to $1,000. Rotary will be sending the funds off to the village this week.
The money will go towards acquiring cows for the Khunti Dairy co-op project, a locally driven project that allows villagers to own cows directly, but to have the support of a co-op infrastructure.
Pittwater Business Limited Breakfast
Ita Buttrose – businesswoman, journalist, author, TV panellist, presenter and professional speaker – will speak on Secrets of Successful Sales and Marketing at the second breakfast meeting of Pittwater Business Limited on Wednesday 30 August 6.45am-8.45am at the Terrace Restaurant, Newport Arms Hotel.
Cost (including breakfast): Members $25 Non-members $50. Places are limited, please register today at www.pittwaterbusiness.com.au/members/events.asp
Island Thinking
Saturday 16th September 8pm

Julia Miller will present:
The Fall of an Angel: the gendering and demonising of El Nino.
Julia will discuss the naming of the weather phenomenon, El Nino, and how 20th century attitudes to environmental management have turned an angel into a demon.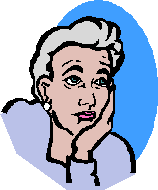 Venue: Julia Miller's home 113 Florence Terrace – Black house with green roof on water 5 houses South of Eastern Wharf Bottom of Elsie Street steps and below Cover's black house with green roof.

Contact: Jenni Cover 9997 8724, 0409 560008 or jenni.cover@urnet.com.au

More about the Island Anthology event at Ednas on Saturday 7th October 8pm in next newsletter.
Lost Bear

We have a very sad Care Flight bear dressed in blue top and yellow cap. Found on our waterfront near Bells in early August. He would like to be returned to his owner.

Please contact Deryn on 9979-9141