Vote for Mark V. DePasquale
for Pittsburgh City Controller
Tuesday, May 16th, 2023!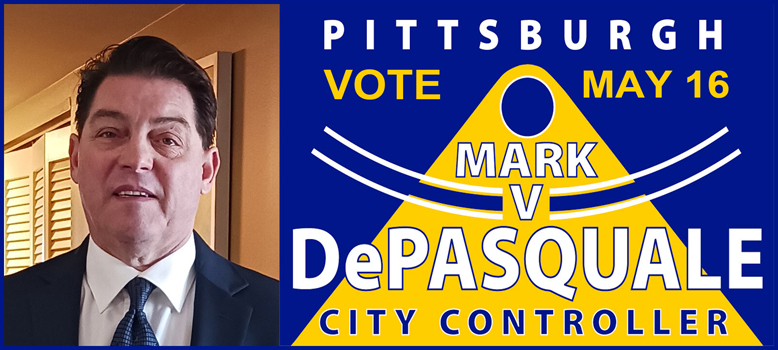 DePasquale is a third generation Pittsburgh kid.
Dedicated to public service.
RATED: * THE MOST QUALIFIED CANDIDATE *
DePasquale is committed to working with Mayor Ed Gainey to fund a dedicated source to renovate and maintain dignified youth recreation and senior facilities.
Transform boarded up buildings in to affordable housing * with out gentrification*
My name is Mark DePasquale and I am proud to be from a family that has been in Pittsburgh public service for over three generations.
As private citizen I have been an owner operator for Lindo's Diner, A Northside institution, and served as an Operations Director for Hyatt Regency.
My public service has taken me from an Auditor for the City of Pittsburgh, to Deputy Director with the Recorder of Deeds, and finally my current position as project Manager for the City of Pittsburgh Public Works Park Facilities & Renovations team....read more here!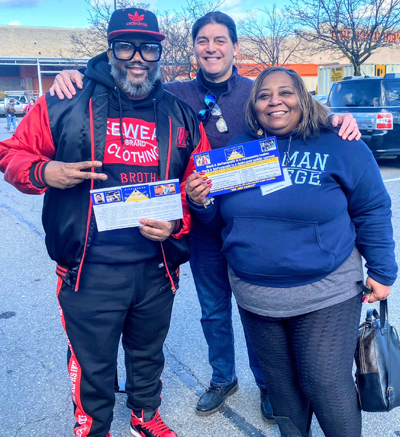 Educate minority small business owners on the processes of earning contracts with the local government agencies.
On May 16th Vote DePasquale for City Controller.
TOGETHER WE WILL MAKE PITTSBURGH *SAFE* **EQUITABLE** *FISCALLY SOLVENT * AND
* PROSPEROUS FOR ALL*
FOR MORE INFORMATION PLEASE VISIT
www.DePasqualeForCityController.com