If you cannot view this BAP E-Blast correctly CLICK HERE and click on
RESURRECTION CELEBRATION EASTER SUNDAY, MARCH 31, 2013 AT BROWN CHAPEL CHURCH!
RESURRECTION CELEBRATION
EASTER SUNDAY
SUNDAY, MARCH 31, 2013
9:00AM UNTIL 3AM UNTIL 3PM
BROWN CHAPEL CHURCH 1400 BOYLE STREET, PGH, PA 15212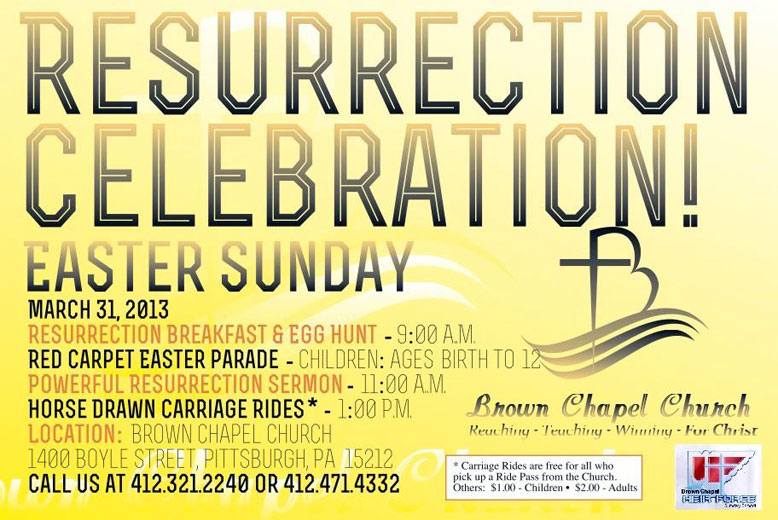 Easter Sunday! Join Brown Chapel Church. for an awesome celebration of Christ victory over death!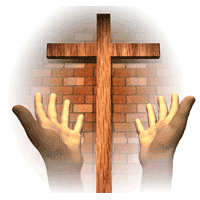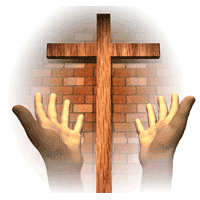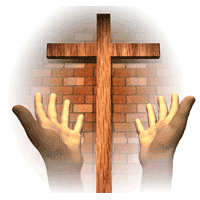 Featuring a Resurrection Breakfast, a Red Carpet Parade of your children, birth to 12 walk the red carpet. Resurrection Egg Hunt. A Powerful Sermon by Rev. Andrew K. Newberry, Senior Pastor, Horse Drawn Carriage Rides and more. Schedule: 9:00 AM - Breakfast, Red Carpet Walk, Egg Hunt. 11:00 AM - Worship Service 1;00 P.M. Horse Drawn Carriage Rides.

Carriage Rides are free to all who attend the earlier events.(You will receive a ride ticket)
Others a donation is requested of $1.00 Children and $2.00 Adults.
Bring your camera!
(For details call 412/471-4332 and mention the Resurrection Celebration)