| | |
| --- | --- |
| BHAF Newsletter | November 2016 |

Dear Allotmenteer,
The BHAF sent a deputation to Brighton and Hove City Council's Environment, Transport & Sustainability Committee meeting yesterday. It was our response to the proposal of a large rent rise. It follows discussions at two Allotment Forum meetings as well as Committee meetings.

There was a verbal response to the deputation at the meeting, we have asked Gill Mitchell (Chair) for a written response which we can share with our members. Copies of the deputation documents can be downloaded and read on our website.
In the document we explain why we question if a 'cost neutral' service is an achievable or even desireable aim. With rents for allotments in Brighton and Hove amongst the most expensive in the Country we also worry that those working on low wages might start to find themselves priced out of an allotment. It should be remembered that the cost of having an allotment is not just the rent, but the tools, seeds, compost and manure etc. It's also a fact that allotments are especially important to people in times of austerity and hardship such as we now face.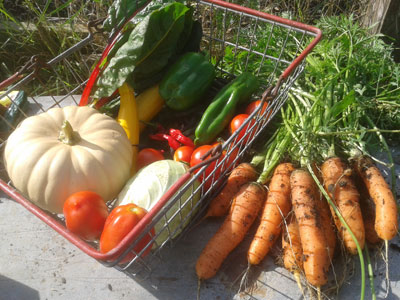 BHAF is an apolitical organisation, and we appreciate public support for allotments from any political party. Councillor Geoffrey Theobald wrote on the subject of the proposed rent rise recently in The Brighton and Hove Independent and we think his comments will be of interest to the allotment community;
"One issue that has started to hit my inbox in recent weeks is the worrying proposal by the council's Labour Administration to cut funding to both bowling clubs and allotments across the city.
... allotments provide enormous health benefits, as well as promoting local sustainable food production and encouraging wildlife. Yet the council is proposing to increase fees for allotment holders by 32 per cent. I am told by the Brighton and Hove Allotment Federation that many plot holders on lower wages would find this increase hard to bear. As one correspondent said in an email to me, allotments were traditionally intended for workers on low wages who didn't have gardens, and it would be a travesty to price them out and turn allotments into a playground for the better off.
This is not the first time that this has come up. Back in 2012/13 the former Green administration brought forward proposals to increase the fees for allotment holders in the city by 70 per cent which thankfully, the Conservative group, with support from the Labour group, managed to block. Similarly, the Greens tried to introduce a huge cut in the funding provided to maintain bowling greens across the city which, following a petition from residents and a Full Council Notice of Motion from the Conservative group, was substantially watered down. And so now, it is déjà vu, with the Labour Party trying to bring in the same funding cuts that they so vociferously opposed under the Green administration.
I fully accept (as do both the allotment and bowls representatives) that we should aim to make all clubs and activities supported by the council as self-sufficient as possible. However, the frustrating thing for me is that these are relatively small amounts of money which the council is looking to save, yet they have a disproportionate impact on residents. For example, the overall 'subsidy' for allotments across the city is around £40,000 – a relatively small amount when set against the Council's gross budget of some £750 million.
These proposals in their current form are a false economy and the Labour administration must go away and have a serious rethink." Councillor Geoffrey Theobald
BHOGG Organic Gardening Group Event
Food Fermentation for Health and Social Change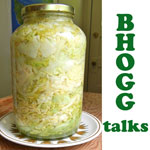 Wednesday January 18th 7-9pm
Darren from Alchemy Flow will talk about the bigger picture of food, health, environment and how the global industrialisation of food production is out of step with the health of the people and the land.
Phoenix community centre:
2 Phoenix Place, Brighton, East Sussex, BN2 9ND
BHOGG Members free; non-members £3
Please note all events at Phoenix are upstairs this winter
Farm Terrace Allotments lose their Appeal
https://www.theguardian.com/commentisfree/2016/

Best Regards,
Mark Carroll
for
BHAF Committee.