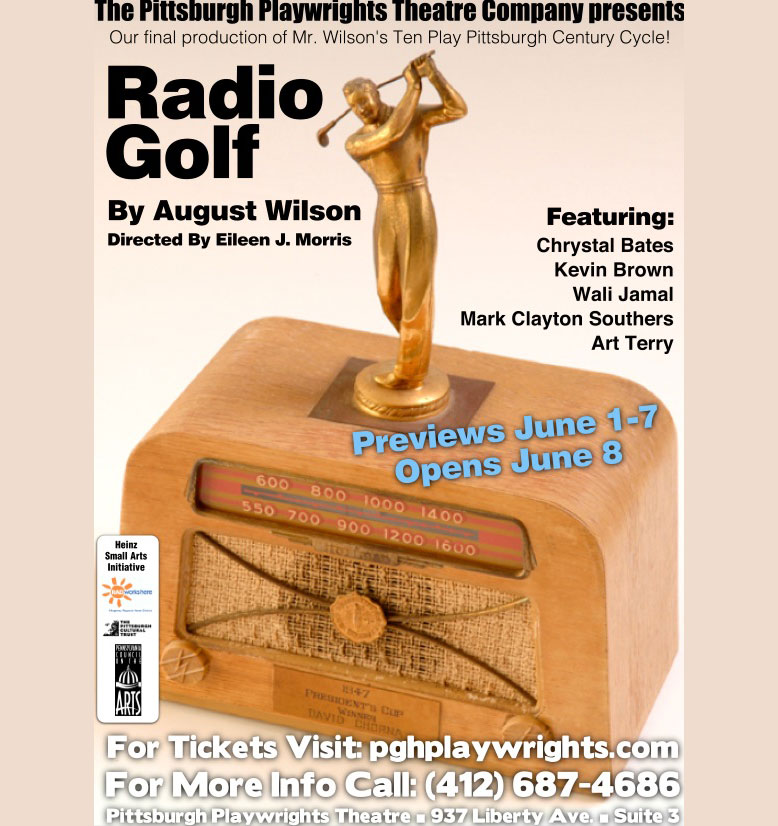 Dear Friends of Pittsburgh Playwrights,
We are in the midst of pre-production of August Wilson's Radio Golf and are in need of your assistance. This season-ending production is a momentous occasion.
With it we will close out our tenth season of bringing quality productions of Pittsburgh playwrights to the stage.
More importantly, it is the final installment of Mr. Wilson's famed 10 play Pittsburgh Century Cycle for us.
Ten years ago Mr. Wilson himself joined us for our very first production, Ma Rainey's Black Bottom, directed by Eileen J. Morris.
Ms. Morris returns to direct an all-Pittsburgh cast in Radio Golf.
As we all know, funding for theatre is crucial. You can help us in two ways. Please go here to purchase tickets now, and/or please consider making a modest donation to assist us in making this production successful.
We do appreciate all of our patrons. We are preparing to bring you a great production. Please mark your calendars now; you don't want to miss this one.
Peace and much theatre love!
Mark Clayton Southers
Founder & Producing Artistic Director
Eric A. Smith
Producing Managing Director

PITTSBURGH PLAYWRIGHTS THEATRE
937 LIBERTY AVENUE, SUITE 3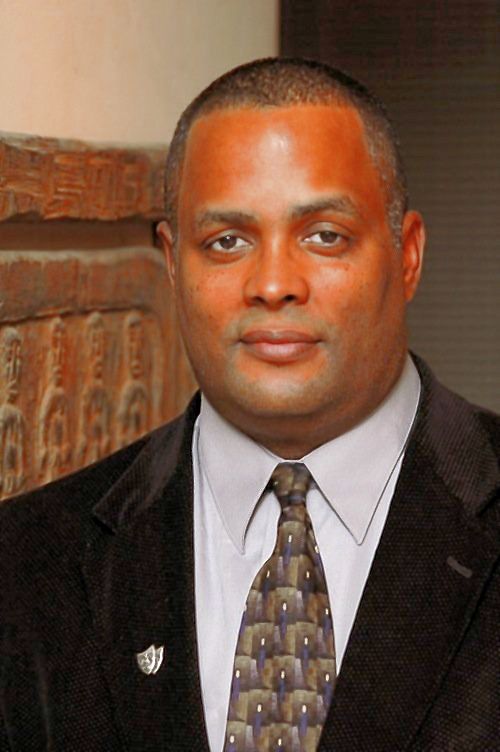 Tickets Now On Sale!
Radio Golf
By August Wilson
Directed By Eileen J. Morris
June 8 – June 29 2013
Previews June 1 - 7
Radio Golf is the last play in August Wilson's 10-play cycle which chronicles the African-American experience in the 20th century, decade by decade. The 1990's-set play involves Harmond Wilks, an Ivy-League educated lawyer who aspires to redevelop the Hill District and become the first Black mayor of Pittsburgh. There is only one thing standing in his way: 1839 Wylie Avenue. The past confronts the future in the present as Wilks learns the house on Wylie is much more than an obstacle to progress.

Featuring:
Chrystal Bates
Kevin Brown
Wali Jamal
Mark Clayton Southers
Art Terry
Radio Golf tickets now on sale, click to purchase.

Group rates are available; call 412-212-8031 for more information.