May Stays and Summer Play!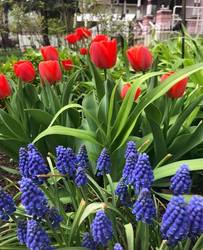 (Holden House Garden Photo: Tracy, Assistant Innkeeper)
For more information and to make a reservation,
visit
HoldenHouse.com
or call 888-565-3980 to speak personally to an innkeeper.
Reservations can be made via our website 24 hours a day.
*Remember, only when you #BookDirect through our official inn website at
---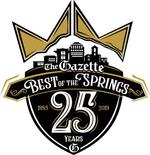 WE DID IT! AS "BEST OF THE SPRINGS" AND NOW WE NEED YOUR VOTE to keep up the momentum!
Thank you for your guest votes to win once again, a "Best of the Springs" Award from the Colorado Springs Gazette.
You can help us continue on our award-winning efforts by voting for us in the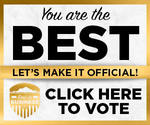 Colorado Springs Business Journal's "Best in Business". Just click here to vote for Holden House in the Tourism, Travel and Hospitality - B&B category by May 10 and we THANK YOU for helping us to win recognition from our guests as we continue our focus to maintain high standards and provide personalized hospitality.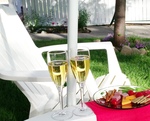 Thru May 15! DISCOUNT PACKAGES 2019
–
Your special May Getaway is made even more special by taking advantage of these discount packages: Stay 2 nights Sunday-Thursday and receive the 2nd night for 50% off or stay 3 or more nights and get the 3rd night FREE through May 15, 2019! Consider ordering a breakfast en suite Romance Package for just an extra $15 per day and enjoy relaxation and rejuventation to celebrate Springtime in the Rockies! Reserve now to guarantee availability.
Territory Days began in 1975 as the "Rampart Range Sertoma Territory Days Parade and Buffalo Barbecue". In 1976 the name was changed to Territory Days to commemorate "Colorado City" (now known as Old Colorado City) as the first capitol of the Colorado Territory in 1861. Territory Days began as a merchant organized barbecue and parade and has grown into a three-day street festival which now hosts 200 craft, commercial and food booths. Between 80,000 and 140,000 guests, (depending on the weather), enjoy this event every Memorial weekend. The historic district on Colorado Avenue between 23rd Street and 27th Street (only 12 blocks from Holden House) will come alive with live music, food, fun and entertainment. One of the state's largest craft vendor fairs is highlighted with features including gold panning, live blacksmithing, period costumed characters, live birds of prey, native American dancers, and two beer gardens with live music running all three days. For more ideas on what to see and do in the area, check out www.VisitCOS.com
Holden House Blueberry Corn Muffins
This is an easy and delicious morning addition to any breakfast, lunch or dinner entree. Add in some honey butter for the table and your guests will be asking for our take-home recipe...
1 1/4 cups low fat buttermilk
1/3 cup melted butter (or margarine)
1 cup fresh or frozen blueberries
Directions: Grease 12 muffin tins with no-stick spray coating. Preheat oven to 400 degrees. Mix together cornmeal and buttermilk and set aside for about 20 minutes. Mix together the flour, baking powder, baking soda , and sugar together. With a wire whip, stir in the egg, molasses, butter and cornmeal/buttermilk mixture until thoroughly moistened. Add the blueberries into the corn mixture with a spoon and evenly fill muffin tins.
Temp. & Time: Bake at 400 degrees for 25-30 minutes or until slightly brown and done. Remove from oven and allow to rest a minute or so before removing from tins.
You've heard of May Day, but have you heard about May Basket Day? During the 19th and 20th centuries, May Basket Day was celebrated across the country, where baskets were created with flowers, candies and other treats and hung on the doors of friends, neighbors and loved ones on May 1.

Whether you're celebrating something special,

joining us for a holiday vacation or looking for adventure,

Romance Package with Breakfast EnSuite

Couples Massage at the Inn

Ducky Bubbles and Breakfast
1102 West Pikes Peak Avenue
Colorado Springs, Colorado 80904
719.471.3980 888.565.3980
Join Holden House on Social Media!