EVERY IS TALKING ABOUT
BROTHA ASH PRODUCTIONS MAGAZINE!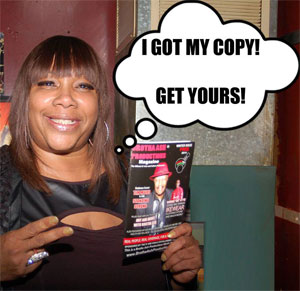 Arneta "Apple" Dyer: CONGRATULATIONS on your new magazine for the Community and a far!!! It is educational, informative and all of the articles are INTERESTING. What I love is that your magazine promotes business entrepreneurship. Brotha Ash, you have always been a trendsetter, marched to your OWN BEAT, and make stuff happen in a POSITIVE WAY. I'm PROUD of you and excited to see you make HISTORY by putting PITTSBURGH on the MAP!!! Thank you for always reminding me of how I've been a POSITIVE INFLUENCE/INSPIRATION for the Start of Your Career!! Now, You're an INSPIRATION/MOTIVATOR for ME. With GOD'S GRACE, GUIDANCE, And LOVE, YOU can CONQUER Anything you WANT!!! Continue to Reach for the STARS, and Do What You Do BEST!!!
P.S. You KNOW, I Got Major Plans and Ready to go CRAZY!! lol Brotha Ash's Magazine/Productions is Where I'm going to START!!!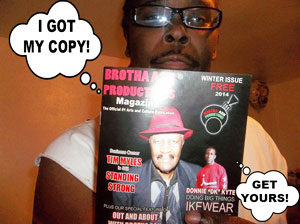 Jeffrey Dunmore: I had to run out and get my copy of what is going to be the hottest info publication to come out of Pittsburgh..real talk!!! From the front cover to the juicy tidbits in the Health and Wellness section, this was an enjoyable read. Leaving me with a "What's Next"? I can't wait. Thank you for having the courage to step up and get in line to keep legacies like Tim's going and other black businesses.
I felt strong emotional pride as I took in the work that Brotha Ash has done all of you that are a part this should be proud because you've become forever a part of that H.I.L.L. legacy. Love u fam! #rwg

GET YOUR SUMMER ISSUE OF
BROTHA ASH PRODUCTIONS MAGAZINE AT THESE LOCATIONS THIS WEEK!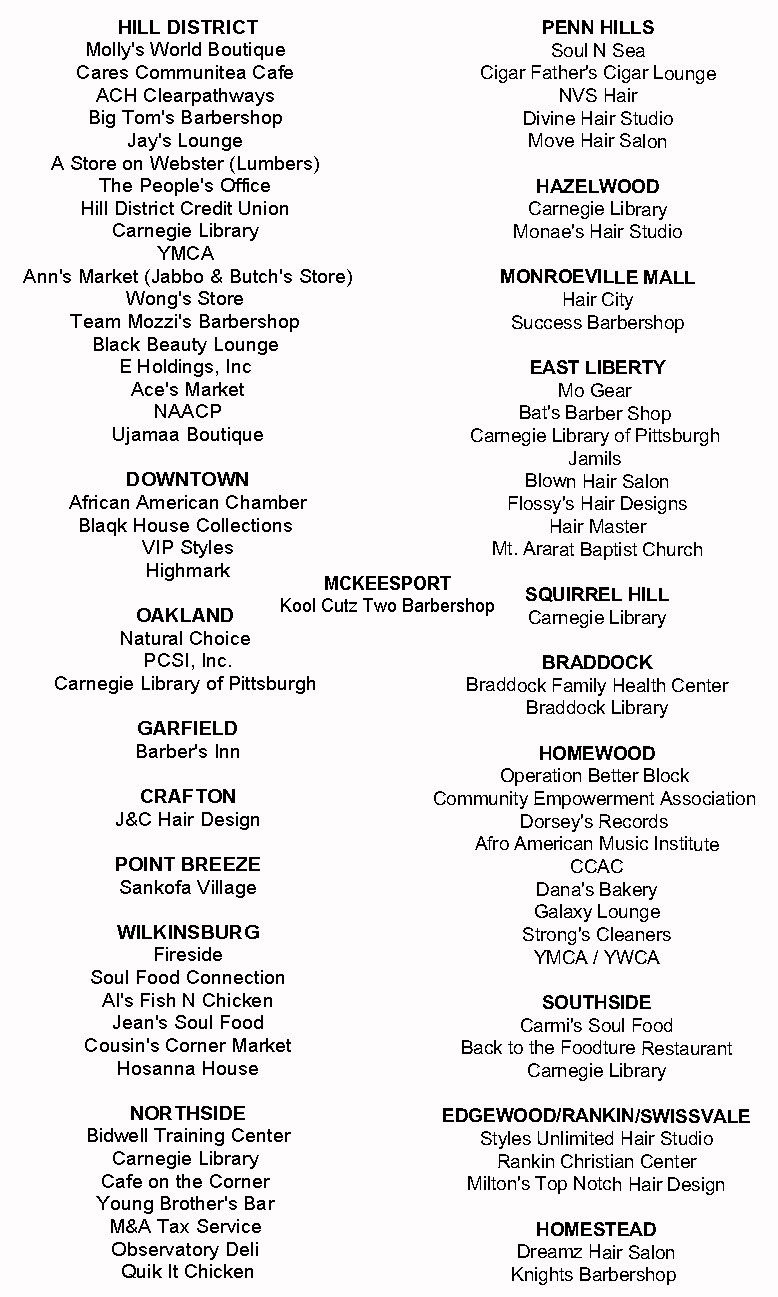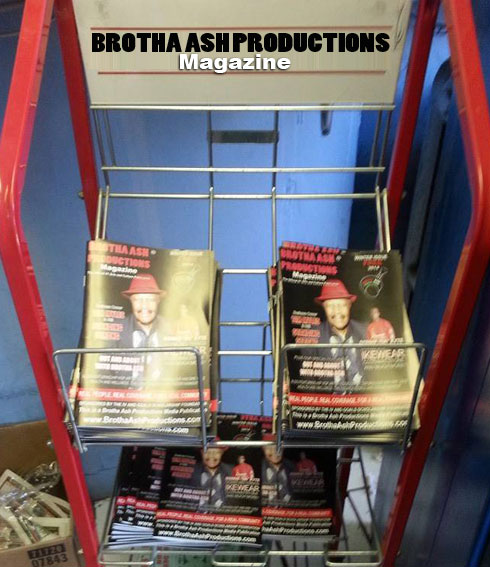 AD SPACE SELLS OUT FAST!
TO ADVERTISE IN OUR FALL ISSUE
CALL 412.758.4662
OR EMAIL US AT BrothaAsh@gmail.com
DEADLINE FOR AD SPACE IS FRIDAY, SEPTEMBER 30, 2022
WE COULDN'T HAVE DONE IT
WITHOUT YOU!