---
SIRA
Notice



Invitation to join SIRA Sub-Committees




Love the island? Enthusiastic about our community and interested in participating?
Here's your chance to get involved.



SIRA Sub-Committees invite members of the community to

join

and

help shape

key areas of interest.

These working groups meet to discuss important issues and facilitate debate. The decisions and recommendations are then reported to the SIRA Committee for further consideration and action.



How to get involved:



Each Sub-Committee has a current Charter outlining a specific area of focus. Please read the Charters then email the relevant SIRA Committee Team Leader with your area of interest.



SIRA Charters:





Governance:

Read the Charter here; email Team Leader Bill Gye



Finance, Membership and Insurance:

Read the Charter here; email Team Leader Cass Gye



Island Vision:

Read Charter here; email Team Leader Shar Jones



Church Point:

Read the Charter here; email Team Leader Bill Gye



Roads and Drainage:

Read the Charter here; email Team Leader Alan Gaines



Communications & Community Engagement:

Read the Communications Charter here and Community Engagement Charter here; email Team Leaders Hubert van Mierlo and Judy Readman



Parks & Reserves, plus Wharves, Boats & Marine:

Read the Parks & Reserves Charter here and Wharves, Boats & Marine Charter here; email Team Leaders Sharon Kinnison and Tim Turpin



Water & Wastewater:

Read the Charter here; email Team Leader Judy Readman



Waste Management:

Read the Charter here; email Team Leader David Hegarty

Not sure which one to join? Please email SIRA President, with any areas of expertise and interest.



---

Scotland Island Residents' Association
SCHEDULE OF COMMITTEE MEETINGS 2014
Sunday, January 19
Sunday, March 2 AGM
Sunday, March 16 Community Meeting PWC
Sunday, April 6
Sunday, May 4 Community Forum
Sunday, May 18
Sunday, June 29
Sunday, July 27 Community Forum
Sunday, August 10
Sunday, September 21
Sunday, October 19 Community Forum
Sunday, November 2
Sunday, November 30 AGM
Sunday, December 14 (Xmas Meeting)
SIRAC SUB-COMMITTEES
Regular Meetings as decided
Download PDF file here
---
Call Out – Artists from all disciplines
Curators Statement & Briefing:
On Islands
Islands conjure many romantic notions of the exotic, treasures lost and found, adventure, romance,
isolation, mystery, opportunity, hardship. They have been the muse of creative thinkers, artists, writers,
musicians, scientists, explorers, rogues and entrepreneurs across the whole history of humanity. For
many, Islands are a place of escape, somewhere that provides time and space for thinking and reflecting that affords anonymity, seclusion, rest or retreat. For others they are a challenge for ingenuity, resolve and tenacity, a testing ground for ideas and innovations. Some view them full of opportunity, for reinvention, exploration or commerce. We all live in/on islands, real or virtual, tiny or large, remote or connected, challenging or idyllic, political or cultural, disciplinary or religious, philosophical or psychological ...

Many of us live across a number of Islands and are adept at moving between them.

Residents adapt to the pace and rhythm of their Islands. They are resourceful, using the limited
resources they have to respond to meeting their needs. Innovation and community collaboration is
necessary for survival and develops rich and diverse cultural structures. We can learn from visiting
islands, sharing experiences and iterating approaches.

As a member of Eramboo's community we invite you to participate in a creative collaboration culminating in a series of exhibitions on the Eramboo site in the second half (October / November) of 2014. We will pair visual artists with poets, writers, composers as creative foils for each other. Pairs will work together to produce either one collaborative work or a pair of complimentary works informed by a collaborative exploration of the concept of Islands.

Click image to load Flyer
---
Couples Conscious Birth Workshop

Join Nadine for a bonding experience between you, your partner and your expectant baby.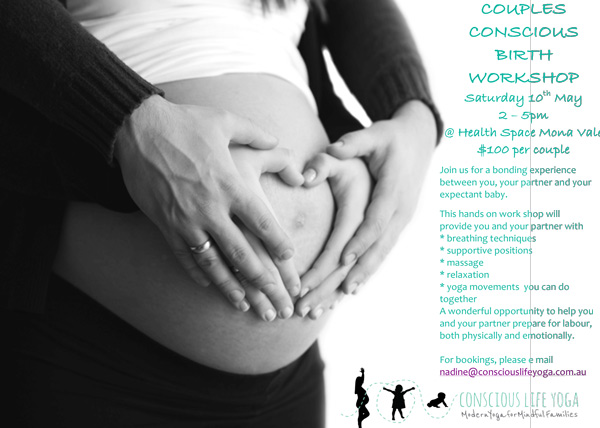 Click Image to load flyer
---
6 Meter Marine Berth



Temporary 6 metre berth at Quays Mariner available at a reduced rate on a month by month basis.

Contact Wayne on 0438510333



---
For Sale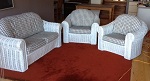 White Cane lounge suite.


2 seater couch and 2 chairs plus cane coffee table.

Good condition. $350 ono

Phone Jon 0412 440 719



---
Free to a Happy Home!




Mother Care Cot Bed and Mattress



Suits 6 months to 4 years.
Adjustable mattress height as baby grows into toddlerhood
Adjustable sides

Please contact Nadine on 0402752465

Please note.... baby not included!





---
---
Join SIRA
You can now join the Scotland Island Residents Association by
clicking here.
Please print the page and return the completed form to SIRA at this address:

The Treasurer, SIRA, PO Box 70, Church Point 2105.
Please NO CASH.

Contact SIRA at
sirac@sira.org.au
Join WPCA

To join the Western Pittwater Community Association
www.wpca.org.au
, contact Michael Wiener at

treasurer@wpca.org.au
---
Archived Newsletters


A complete set of past electronic newsletters since May 2000 can be found and read at https://ymlp.com/archive_gesgjgm.php or by clicking here or by visiting the Mona Vale Library.

The Island website is at www.scotlandisland.org.au


---
To Contribute


If you would like to contribute to this newsletter it's easy!. Send an e-mail to the editor (editor@scotlandisland.org.au) or by clicking here. Type your contribution (100 words or so would be fine) and assuming it is of general interest to the community, does not include matter of a political nature and is not offensive, it will appear next month.

Subscription Information


To get on and off this newsletter,

click here

or got to:

http://www.scotlandisland.org.au/signup .


To change your address, click the 'modify' link at the bottom of this newsletter or send an email to the

editor@scotlandisland.org.au


---
Follow the PON
---
The Online Local Contacts Guide
Click HERE to load
The views expressed in this newsletter are not necessarily the views of the Scotland Island Residents Association (SIRA), or the Western Pittwater Community Association (WPCA)
---