Contents
ISA Hamilton Golf Tourney - registration now open

ISA Hamilton Expo Report

ISA Eastern Canada District Leadership Conference

Save the Date: ISA Hamilton Golf Tournament: Fri, May 25, 2018

Save the Date: ISA Hamilton Annual General Meeting: Tues May 29, 2018
ISA Golf Tourney - Registration Now Open!!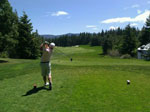 Our 2018 ISA Hamilton Golf Tournament will be taking place on Friday, May 25, 2018. Tee-off is 12:00 noon at Chippewa Creek Golf Club in Mount Hope, Ontario (only 15 minutes from Hamilton).
ISA Hamilton is pleased to report that our 2018 Expo tradeshow on Tues Mar 27 was a success. We tried something new for 2018. For a change with went a smaller type of event with a more focused program around IIoT technologies. This year's event attracted over a 100 people who came for an afternoon at the Sandman Hotel & Conference Centre in Oakville. This was followed by a social hour in a local pub.
Many thanks to Rod Scotland and Gary McKenzie for kicking off the afternoon with their keynote about IIoT. We then had several presentations about IIoT technologies, and a number of vendors exhibiting related technologies. McMaster University was also on site to showcase 4th year project posters from their process automation program, so attendees could see how automation is being taught in the school.
Stay tuned for this fall for an announcement with regards to plans for our 2019 Expo. In the meantime, we will be talking with both vendors and attendees to find out what is the best type of show to put on, whether it be a large format show or a smaller/focused event.
ISA Eastern Canada District Leadership Conference (DLC)
ISA Hamilton is pleased to host the Eastern Canada (District 13) District Leadership Conference this year. Interested ISA members are welcome to attend to find out more about the ISA as a non-profit volunteer organization. There is no cost to attend, but attendees must RSVP and are responsible for all their travel/hotel/meal costs. The DLC runs from the evening of Friday April 27 to noon on Sunday April 29, and is being held in Niagara Falls Ontario. More information can be found on the ISA Hamilton
website.
Save the Date: ISA Hamilton Golf Tournament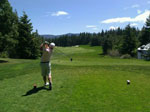 Our 2018 ISA Hamilton Golf Tournament will be taking place on Friday, May 25, 2018. Tee-off is 12:00 noon.
Our golf tournament will be taking place at Chippewa Creek Golf Club, which is about a 15 minute drive from Hamilton (via Hwy 6 south or Upper James Street). The tournament is played in foursomes with "best ball" in the Scramble Format, plus a few interesting house rules for fun.
We now have a new and easier to use online registration/payment system for the Golf Tournament. Payment can be made by VISA, Mastercard, AMEX and PayPal at
www.isahamilton.com
. We can also accept payment by cheque - see website for details.
Save the Date: ISA Hamilton Annual General Meeting
The annual general meeting for ISA Hamilton is scheduled for Tuesday, May 29, 2018 at 6pm-8pm.
Stay tuned for more details.
Thanks for reading,
ISA Hamilton
You are receiving this message because you opted in to receive messages from ISA Hamilton Section.
ISA Hamilton is a non-profit Canadian association for automation professionals and a local section of the ISA.