501(c)3 Status
We are very excited to announce that Michael's Dream Foundation Inc. has received its official charity status under IRS code 501(c)3! What does this mean to you? In a nutshell...... * All donations and gifts to MDF are tax deductible (for US residents). This includes all donations and gifts received to date. * Being a federally recognized charity we are held to the strictest of standards, and we vow to abide by all laws and guidelines in order to uphold our official charity status. If you have any questions, please do not hesitate to contact us using our
Contact Form
.
For more information, please visit the news link
HERE
.
Destination Georgia Update
On July 25, we were fortunate enough to be able to make two successful deliveries to the children of Atlanta, Georgia. Our own Louise Greer, who lives just outside of Atlanta, made the trip with her daughter and grandchildren to meet up with MDF's very 1st Children's Ambassador, Zeke Allen and his mother. In all, 50 of Michael's Dream Boxes were delivered to The Scottish Rite Children's Hospital and The Ronald McDonald House just a couple blocks away. It was a very special occasion for us as well as the parents and children who received the gifts in Michael's honor. To see photos and to read the full story, written with great detail and passion by Louise herself, please
Click here
Donna has been an avid MDF supporter for a while now but with the publishing of her first book we decided to list her as a VIP Pledge. For more information about her and her book, please visit her VIP page on our website to
read more
Elena Romanenkova
We are proud to announce our newest VIP Pledge, Elena Romanenkova from the Ukraine! She is best known for her incredible likeness to Michael Jackson. There are many photographs making their way around the web that people believe to be photographs of Michael but are actually images of Elena. Here is one of those photos. For more photos and to read more about Elena and how she came to be one of the best known MJ look-alikes, please visit 
this link
on our website.
MDF Holiday Collection 2013
Now Available! We are excited to reveal our NEW for 2013, MDF Holiday Collection! This year we have added many new designs for a total of 17 ornaments to choose from, including the popular designs from last year. Visit TheMDFStore today to see the entire 2013 Holiday Collection as well as all of our other exciting products! Why not start your holiday shopping a little early??
MDF 2014 Calendar
MDF is proud to present our very first calendar. Please check it out and get yours today. The calendar is filled with unique quotes coupled with the natural beauty that surrounds us in stunning photos. We are gifted with so much Love. It's amazing how beautiful this planet is. We need to take care of it.
Michael's Dream Foundation has been published! Thanks to the MJJBook team: Brigitte, Marina and Miriam, the world has another collection of stories about Michael to enjoy. This time it's the "Stories You Should Have Heard Before". It is the first book that exclusively concentrates on Michael's humanitarian achievements and we were fortunate enough to be invited to send in our own submission (which appears starting on page 51-83). All revenues from the sales of this book are donated to the Make-A-Wish Foundation in Michael Jackson's name. Let's help him help the children by purchasing this book today! For more details and the Amazon link to purchase, please visit our website by
clicking here
On Michael's Birthday on the 29th of August 2013, the place to be on the Internet was the 100% Fan Made MJ Global Birthday Party (MJGBP)! The party was a wonderful success featuring non-stop MJ music provided by Michaelizer Radio, a live video stream that showed fans partying all over the world (who joined in via live webcam), MJ trivia, special VIP guests and lots and lots of love! This unique event was a collaborative between Michaelizer Radio, Michael's Dream Foundation, MJ Fans For Charity, MJ Fan Tributes and MJ-Upbeat. Thank you to all the fans that joined us this year! We can't wait to do it again next year!
Michael's Dream Foundation is giving you the opportunity to win one of three fantastic prizes in our September Fund-Raising Raffle! Whenever you make a donation of $20 or more (and for each $20 increment), your name will be automatically entered into our Raffle Prize Draw for a chance to win one of these prizes! Closing date for entries is 30th September, so hurry and send your donation using the "Make a Donation" link for your chance to win! Visit our
website
for full details and FAQ's. Support Michael's Dream today!
Enter here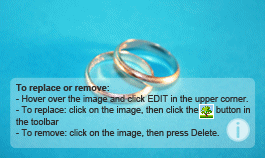 Jacqui Wade
In July, MDF sent out a personal and public Thank You to Jacqui Wade (from the United Kingdom) for being one of th
e kindest and most compassionate members of the MJ fan community. Through her own initiative which is appropriately named "Forest Lawn Cards", her dedicated work every spring to hand-make and deliver greeting cards to Michael at Forest Lawn from fans all over the world, is unmatched by any other. Her stunning handiwork on the cards holds evidence of th
e truest love and generosity being poured into every little detail, and we are sincerely grateful to know her! In recognition of all of her efforts and undying dedication, MDF decided to send her a very special gift so that she can be reminded daily that both her and her efforts are very much appreciated and that she is loved throughout the MJ fan community. This MDF mug represents our gratitude and love. Thank you so much Jacqui for doing what you do!! Don't ever change.
MJ Upbeat needs your help One of MDF's most loyal supporters, and a beloved and respected member of the fan community, needs our help! Please click this link to find out how you can help MJ-Upbeat.com in its time of need! ♥ ♥ ♥
Click HERE
to help!