Dear Friends & Neighbors,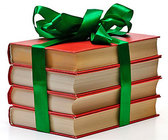 Here is another sampling from our inventory of over 100 hand-selected Holiday Picks, appealing to a wide range of tastes and interests for those on your holiday gift list. Don't forget: All of these titles are 20% off through the month of December!

Who knows? You may find something for yourself in the browsing!

Aerial Geology: A High-Altitude Tour of North America's Spectacular Volcanoes, Canyons, Glaciers, Lakes, Craters, and Peaks
by Mary Caperton Morton
Armchair geologists and window-seat travelers will love this up-in-the-sky exploration of North America's most spectacular geological formations - filled with fun facts, fascinating histories, and terrific aerial photography. Mary Caperton Morton is a regular contributor to EARTH magazine, and inspires people to see more of the world with her blog Travels with the Blonde Coyote.

"An incredibly fascinating and beautiful look at many of my favorite geologic playgrounds - a whole new perspective on the places and formations we love and how these unique landscapes were formed." - Jimmy Chin, National Geographic photographer

All the Crooked Saints
by Maggie Stiefvater
From the #1 New York Times bestselling author of the Shiver and Raven King series comes a new stand-alone novel. Set in 1960s' Colorado, in a town where the people, particularly the Mexicans and Mexican Americans, are mysterious and magical, three cousins long to change the future: Beatriz wants to be free to examine her thoughts; Daniel, the Saint of Bicho Raro, who performs miracles for everyone but himself; and Joaquin, who runs a renegade radio station.

"Thoughtfully paced with intriguing characters, ill-fated romance and complicated family relationships, All the Crooked Saints will satiate fans who are always eager for new Stiefvater work, while bringing new ones into the fold." - BookPage

Annie Leibovitz: Portraits 2005-2016
by Annie Leibovitz
Here is Annie Leibovitz's follow-up to her two landmark books, Annie Leibovitz 1970-1990 and A Photographer's Life 1990-2005. In this newest collection, Leibovitz has captured the world's most compelling subjects in the style that has distinguished her as one of the most loved and compelling talents of our time. These photographs document contemporary culture with an artist's eye, wit, and Leibovitz's uncanny ability to personalize even the most recognizable and distinguished figures.

The Annotated African American Folktales
Edited by Henry Louis Gates and Maria Tatar
"Extensively sourced, this groundbreaking gathering redefines African American folklore, establishes a canon, and traces the influence of these stories on American history, society, and culture." - Booklist

Harvard-based scholar and prolific author Henry Louis Gates (Life Upon These Shores) and Maria Tatar, chair of Harvard's folklore and mythology program, present an impressive collection of 20 African and 150 African American folktales that showcases many facets of those rich oral traditions. Including illuminating annotations and hundreds of revelatory illustrations, The Annotated African American Folktales reminds us that stories not only move, entertain, and instruct but, more fundamentally, inspire and keep hope alive.

Betaball: How Silicon Valley and Science Built One of the Greatest Basketball Teams in History
by Erik Malinowski
Perfect gift for sports fans! Moneyball meets The City Game in this compelling look at how the NBA champion Golden State Warriors embraced savvy business practices, next-gen science, and the corporate culture of Silicon Valley to not only produce one of the greatest basketball teams in history, but also revolutionize the NBA. Betaball provides the definitive, inside account of how the Warriors, under the leadership of venture capitalist Joe Lacob and Hollywood producer Peter Guber, quickly became one of the most remarkable success stories ever, both in sports and business.

Bread is Gold
by Massimo Bottura
Massimo Bottura is the chef patron of Osteria Francescana, a three-Michelin-star restaurant that he opened in 1995 in Modena, Italy, which was ranked #1 in the World's 50 Best in 2016. Bread is Gold is the first book to take a holistic look at the subject of food waste, and features recipes for three-course meals from 45 of the top chefs worldwide, including Daniel Humm, Mario Batali, Rene Redzepi, Alain Ducasse, Joan Roca, Enrique Olvera, Ferran & Albert Adria, and Virgilio Martinez.

The Christmas Story (Deluxe)
by The Metropolitan Museum of Art
This beautiful edition, cloth-bound in red with gold foil type, makes a wonderful and lasting gift. It includes medieval and Renaissance paintings that depict this timeless story, sensitively paired with excerpts from the King James Bible.

Little Red Ruthie: A Hanukkah Tale
by Gloria Koster (illust. by Sue Eastland)
Here is a fun, enchanting new spin on the classic fairy tale of Little Red Riding Hood, who is on her way to Bubbe Basha's. Traditional latkes, candle lighting, and retelling the tale of the Maccabees are matched with modern flourishes from illustrator Sue Eastland.

Manhattan Beach
by Jennifer Egan
This Pulitzer Prize-winning author of A Visit from the Goon Squad has written an historical novel featuring Anna Kerrigan, who was barely adolescent when her father forged a secret agreement with a powerful man named Dexter Styles that she senses saved her family during the Depression. Later, while working as the first female diver repairing ships at the Brooklyn Navy Yard during World War II, Anna encounters Styles and begins to understand the consequences of her father's decision and disappearance.

"Realistically detailed, poetically charged, and utterly satisfying: apparently there's nothing Egan can't do." - Kirkus Reviews

Prince: A Private View
by Afshin Shahidi
A great gift for Prince fans!
Afshin Shahidi met Prince in 1993, and soon became his cinematographer - and later was one of the only people allowed to photograph him. Shahidi was the only photographer allowed to shoot the legendary 3121 private parties in Los Angeles that became the most sought-after invitations in Hollywood; some of those photos are included in this book. Here is a very personal journey through Prince's extraordinary life, with never-before-seen photos, and featuring brief, but rich, stories about Shahidi and Prince's collaboration and time together.