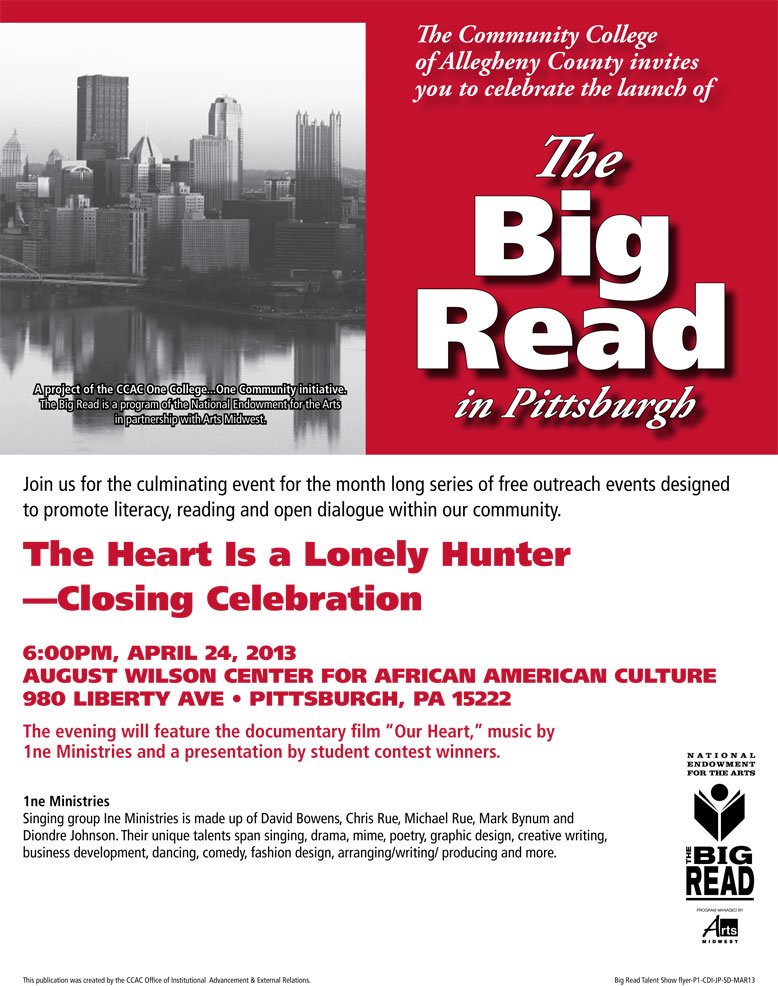 Join us for the culminating event for the month long series of free outreach events designed to promote literacy, reading and open dialogue within our community.

FEATURING
The documentary film
"Our Heart,"
music by 1ne Ministries
and a presentation by student contest winners
1ne Ministries
Singing group 1ne Ministries is made up of David Bowens, Chris Rue, Michael Rue, Mark Bynum and Diondre Johnson. Their unique talents span singing, drama, mime, poetry, graphic design, creative writing, business development, dancing, comedy, fashion design, arranging/writing/ producing and more.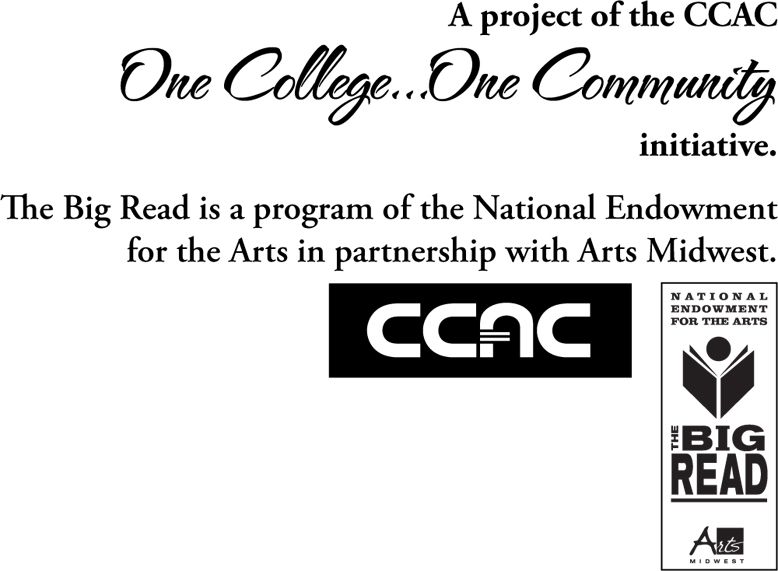 AUGUST WILSON CENTER FOR AFRICAN AMERICAN CULTURE
980 LIBERTY AVENUE, PITTSBURGH, PA 15222
RSVP to 412.469.6301 or OneCollege@ccac.edu.
For more information visit www.ccac.edu