Artists and Photographers, showcase your work in our Offshore Anthology
Calling for contributions NOW
We have just closed off written contributions for our Writers Anthology and have begun choosing material and editing. We have received almost 40,000 words of material from local writers so thanks to all for your generous time and contributions.
We are now offering all artists and photographers the chance to showcase their work to support the written stories and poems and are looking to select photography and/or artwork from local artists/photographers . The visual material I have seen so far is beautiful!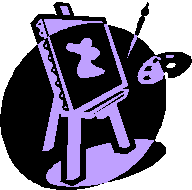 If interested, please contact me this month on 9979 2411 and or/e-mail me
scotisle@tpg.com.au
your thumbnail examples of your work for consideration. We are after scenic works that capture the essence of offshore life. We would prefer the pictures do not highlight or identify specific people.
Art that reflects our local lifestyle or captures the feel of Pittwater is very welcome. Anything to do with boats, local animals, wharfs, the local environment, local events , local flora etc would be of interest.
Colour or black and white is fine.
A fun competition for March to find a title!
Win a complimentary copy of our Offshore Anthology- A fun competition for March to find a title!!
If you have some ideas for the title of our Offshore Anthology, please send them through to me by return e-mail to
scotisle@tpg.com.au
March 31st..We'll short list the most appropriate ones which resonate with the chosen content and then put the final ideas out for a vote to the writers database.
The topic of the book is "Capturing the Essence of Offshore Life"
The winner will receive a complimentary copy of the Anthology when it is launched at the Festival later this year.