Bitter Creek Candle Supply, Inc.  Newsletter 

 

_________________________________



Call Toll Free:  1-877-MELT WAX

 



"Where Creativity Flows!"
 

 

 

 

 

 

are $1.00 off per 16oz bottle!

choose from the following fragrances:

Close your eyes and imagine standing in an orchard of apple trees in full bloom while the intoxicating and delicate perfume of the apple blossom surrounds you.

This delicate floral creation highlights the beautiful scent of a lily skillfully blended with touches of fresh green and citrus notes.

*Cotton Blossom Type (BNL)

Inspired by the scent of pure cotton linen blowing in the breeze, this fragrance is clean, fresh and powdery soft. It's fresh and complex with notes of sparkling grapefruit, peach bergamot, plum, pineapple, cassis and raspberry top notes.

A springy, floral scent. Similar to Bath & Body Works type.

Rich, diffusive and strong, this white floral is extremely popular!

This sweet flowering plant forms a fragrant blanket of the hillsides of the Scottish Highlands, and is said to have been used by Kings since ancient times.

This fragrant flower originates from southwest Asia, but is mot commonly cultivated in the Netherlands. Often referred to as Dutch Hyacinth, it's blooms are usually blue or white, but sometimes also shades of red or yellow.

Notes of delicate irises and fern fronds blowing in the spring breeze. A perfectly refreshing spring fragrance!

These small, white, night blooming flowers produce an intoxicatingly romantic fragrance with sweet top notes and a rich base. Often used in exotic perfumes and to make tea.

 

Very true herbal Lavender, incredibly strong. A popular fragrance year-round!

This English wildflower lends the woods a sweet, magical fragrance with it's tiny white bell-shaped hanging flowers.

Your senses are sure to fall in love with this burst of refreshment! A dead on dupe for the BBW fragrance of the same name. A sweet floral fragrance with tropical influence, Plumeria blossoms mix with just a hint of ripe melon.

A bright and sparkling fruity floral bouquet with top notes of raspberry, pineapple, nectarine, and green tea. The heart blends white lilies, sweet pea and muguet. The dry down is contemporary with fresh marine and soft musk. BBW Type!

The state flower of Texas! Bluebonnets are beautiful blue flowers that grow wild in the fields of Texas. This delicate, fresh floral is the epitome of Spring!

Sale ends Friday, March 31st
~The Bitter Creek Book of the Month!~
The Good Earth

Bath, Beauty & Health Book

 

 

In this practical guide you will learn how to make all-natural remedies and toiletries in your own home! More than 75 simple formulas enhance well being and produce spa-quality beauty results. Learn how to make lotions, lip balm, bubble bath, perfume, massage oils, hair care items, toothpaste and soap by the slice.

Sale ends Friday, March 31st

 

 

  

  

 

 

 

 

 

 

 

 
 

 

 

 

We have recently

introduced

Flexible Silicone makes the removal of wax melts a breeze!

Notes of soft Earth, fresh alfalfa, and clean horses create an ambiance of horseback riding in the mountains after the rain on an autumn afternoon. Finished off with well worn leather and a hint of sawdust. A truly organic, uplifting scent. The unforgettable essence of a horse. This is as real as it gets!

~Diesel Only the Brave Type

Drive your senses wild with this collision of Italian Bergamot and Dark Patchouli. Sheer musk and wild geranium surrounded by golden Amber crystals set a luxurious base for this dark and mysterious citron explosion. If there was ever a fragrance to be described as "addictive", this is AS GOOD AS IT GETS! 

Salty sea air blowing on a warm breeze through a forest of ancient Red Woods. Soft notes of green lime and cypress bring this masterpiece to life, while calming silk cashmere leaves you wanting more. A must-have for any nature lover! 

Crisp mountain air, carrying notes of snow white cranberry and winter berries on the breeze, through the thick branches of a Balsam Fir Tree. Delightful notes of frozen peach lift this fragrance, while delicate notes of white musk and cedar wood hold the base. A year-round favorite! 

Red Delicious Apples entangled in delicate wild ivy, caressed by notes of fresh pomegranate and soft mandarin flowers. Blooming cherry trees and sheer musk surround this fragrance to give its handlers a delightful awakening! 

  

fun NEW items on our web site! 
~Cut Glass Flared Votive Containers!~
Cut Glass Flared Votive Containers

Sale ends Friday, March 31st

 

 

 

 

 

 
Sale ends Friday, March 31st

 

 

 

 

 

 

 

 
 

 

This spicy blend of cinnamon and clove balances with crisp pears for an Autumn delight. Undertones of warm honey and a touch of musk are sweetened with vanilla and amber for nostalgic appeal.

 
 

All online orders of $50 or more are automatically entered each month to

win $10 in BC Bucks!
Company Holiday Announcements!
Don't forget to turn your clocks ahead!
Daylight Saving Time Begins Sunday, March 12th!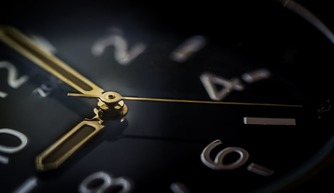 The entire Bitter Creek staff
would like to wish everyone a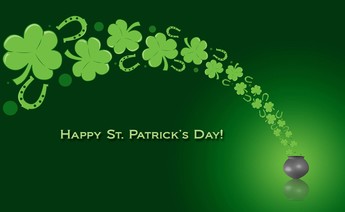 Do you have a creative and original "Tip of the Month" to share? Send it in to
Tips@candlesupply.com
and you could
Win $25 in BC Bucks!
***Must enter code "MAR17"
into the comments section of your shopping cart (not the coupon code box)!
 Discounts will not be automatically calculated by the cart on these sales, but will be calculated by our office and reflected on your invoice.
Sales end Friday, March 31st 11:59pm (cst)!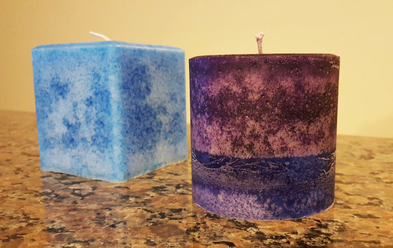 Check out our new blog post
*Spring Mottled Pillar Candles*

As always, we appreciate your patronage and look forward to being of service to you!