Former Gates Foundation Vaccine Scientist Calls for Halt to Vaccinations, Predicts "Wipe Out" of Populations | Coronavirus News
Remember, Bossche is PRO VACCINE!
When someone from inside the enemy camp sends a warning, it's time to pay attention!
Former Gates Foundation Vaccine Scientist Calls for Halt to Vaccinations, Predicts "Wipe Out" of Populations | Coronavirus News
Geert Vanden Bossche PhD and his warning to the world against 'Immune Escape' - YouTube
Geert Vanden Bossche PhD, DVM is an internationally recognised expert in vaccine development. He has acted as global director of a number of vaccine programs around the world, including for the Bill and Melinda Gates Foundation. Teaching and working in virology his entire professional life, Geert is raising the alarm over the global vaccination rollout and lockdown methodology which he believes is causative in the immune escape fears being raised by journals such as The Lancet and Science in January/February 2021. He presents scientific evidence that 'innate' immunity is the actual determinant in recovery from and prevention of COVID-19. This is distinct from 'acquired' or 'adaptive' immunity where pathogenic response in T Cells and B Cells confers a memory upon the immune system. Vaccines work on the 'adaptive' immune system, not the 'innate' immune system. His research points to over-zealous infection control procedures, as well as vaccines that do not produce sterilising immunity, as the two key drivers of evolutionary pressure upon Sars-Cov-2 that may result in vaccine-resistant phenotypes of the virus. If correct, this predicts much larger waves of COVID-19 including in younger, previously resistant people. He describes our current actions to combat Sars-Cov-2 as a 'giant experiment' and grossly irresponsible on such a global scale.
Elites plan to depopulate
Please Check out our new book Faith for All Things which will provide you a solid foundation of faith that will endure in these times!
This book can be ordered from Lulu Publishing. The price of the book is determined by Lulu and we have elected to take no portion of the profits. This is the only option for the latest print version until we order our own copies for free distribution.
Free PDF Version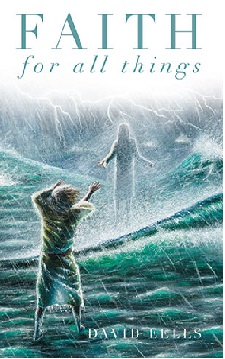 We are very excited to have now the book Sovereign God translated in Swedish
Lennart Einald finished the Swedish Translation of Sovereign God free on our site
Lennart
We have consolidated our Prayer Request/Elders contact email to one email Address Below, Please direct all requests to:
Elders@unleavenedbreadministries.org
If the Internet's domain name servers ever go down, you will not be able to reach any website by its domain name (like ubm1.org). Instead, you will have to know each website's IP address. For example, UBM's IP address is 148.72.127.169 (updated 9/3/19) and our mirror site's IP is 159.100.184.195. This would need to be entered into your browser's address bar in place of a domain name, as such: http://148.72.127.169/. We also have a phone number (712-770-9464) we will use to leave recorded messages, if possible. Make sue you're on our e-list so we can always reach you by email.
Learn from God's Vaccine Book
7 simple steps to be
immune
from plagues/pestilences
Please do not reply to this email. Click here for a list of ministry contacts. Click here to read archived newsletters. To unsubscribe from this e-list or to change your registration information, click the link at the bottom of this email.