---
SIRA

Notice
---
Scotland Island Cafe
Sunday 26 October
---
WOW Meeting
SATURDAY 18 TH OCTOBER 2014 @ 12 30 for lunch.
THE NEXT WOW is to be HELD @ Angela Cooney's home Elvina Bay North Wharf - house on the right as you disembark


Hi everyone

Spring has sprung and 3 x months has flown by and Angela who is a zoologist has very kindly offered her home and her interest zoologly. Living in the semi wild as we do life is not the same as in the suburbs as we live at a very close proximity with nature and at times it can drive us mad but unless we humans learn to live with the animals , the plants and the elements, we will devour our very planet that sustains us all.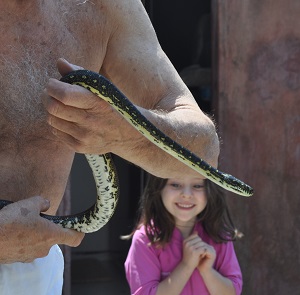 Angela and her colleague are going to demonstrate how to live with and handle snakes, particularly the python which is harmless, and we all have our snake stories.

So come with food / wine and curiosity.

Antonia Hoddle
P: + 61 02 9999 4201
M: 0410 594201



---
Cup Day at the Fire Shed
4th November from 2pm
---
Pittwater Paddle
for our children
Sunday 9th November 2014
Register: www.pittwaterpaddle.org.au
---
---
Syringe and Cargo Beach.
Last Sunday evening at Cargo beach, a group met to party. The results I cleaned up today. The emptied contents of the drum used for a fire, spilled onto the beach. Amongst the charcoal where shards of at least 4 bottles, splintered and dispersed over the sand. In the water were 3 'freshly' thrown empty whiskey and beer bottles. Ten minutes into my scavenging for glass, I found a syringe, complete with its extended unsheathed needle. This all wasn't neatly tucked away in a little walked on section of the beach, it was slap bang in the centre of the beach, two steps away from the picnic table and swings.

Whilst I don't mind the colourful mess of kayaks, this is just supreme willful selfishness. I hope those who meant just to have a good time, think about it and self regulate their behaviour before this island becomes a bureaucratic nightmare in order to protect, mainly children, from stupidity such as this.

Juliet HaC



---
Dogs !

To the dog owners on the island who obviously know NOTHING about dogs

The poo fairy does not exist, Scotland island is NOT an unleashed dog area, some dogs DO nip & bite even when not provoked

1. There is NO DOG POO FAIRY to pick up your dogs poo even though you obviously believe in them when you selfishly let them roam the island UNLEASHED to poo everywhere.

2. When you say "OH he won't bite, he's only excited !" when your unleashed dog comes sniffing/jumping up near my 3 year old son .....I DON'T CARE! MY SON IS SCARED OF DOGS - I don't want your dog sniffing or jumping up around my children or myself - End of Story!

My family and I recently had our evening ruined down at Carols beach when 3 unleashed dogs - a white lab., brown & white spaniel & small brown & black dog came down at the same time. The Lab started running down the stairs when he saw my son (which obviously sent me in a tiff) so whilst I was chasing him off the small brown dog pooed on the beach RIGHT NEXT TO where my baby was playing. NOT ONE OWNER TO BE SEEN!!!!

The rules for dogs on the island are the same as on the main land - This is not a unleashed dog island, I don't want your dogs pooing in my garden, pooing on the road or pooing on the beach, I don't want your dogs in my garden, attacking my compost bins, or scaring my children - If you can't take responsibility for your dogs -
DON'T HAVE ONE!!!!

Skye Fields



---
Urgent Accommodation needed.....13-17 October
We are a family of 2 adults/2 kids (5 and 9) who moved to Elvina Bay end July.
We are having our floors sanded and treated 13-17 October (this Monday to Friday)
For these 5 days we cant live in our house and are looking for an alternative.

Please contact us should you have any suggestions.


Rikke Bukh

E info@onlythebeginning.com.au
M 04 1976 5421
T 9997 4597
W www.onlythebeginning.com.au



---
House to Rent
From late November
3 Bedroom House For Rent 60 Richard Rd
2 Double Bedrooms
1 Single Bedroom
2 Bathrooms
1 Laundry
Huge Deck
Comfortable home for rent available from 21 November 12 months minimum rental.
At present fully furnished
$600 per week.

PLEASE CALL Jules 0n 0438261252 to discuss
Or email Julie.munro24@gmail.com



---
Boat for Sale
Brooker Aluminium
Length: 3.670 metres
Hull: Yellow Runabout
Engine: Tohatsu 18hp
Registered until FEB15

It comes with:

Lights
Life jackets (adts & kids)
Fish Finder
Rows
Ready to go!

Currently near Bells Wharf, Scotland Island.
MAKE AN OFFER ...

Call Magali 0419 436 042


---
Outboard for Sale
Yamaha 30DMHS outboard motor
2 stroke
30 hp
electric start
short shaft
tiller steer
professionally serviced (with logbook)
2006
good condition
$3,000 ono
Roy Baker 9999 6891.



---
FREE IKEA chaise lounge

Free IKEA chaise lounge two-seater plus third chaise seat (nb. coloured cushions not included).

L 2.7m W 1.53m (chaise) H 650mm

Dark brown material, removable and easy machine washable cushion covers.

Come & have a look and if you want it it's yours to collect from our house above Bell Wharf.

Lisa m. 0418 428 511 lisa.ratcliff@bigpond.com



---
Make an Offer...


2 year old Aluminium Sliding Doors
1 x 4 pane door0


2 fixed
2 sliding
2 x screen doors
3600 x2040





1 x 2 pane door


1 x fixed
1 sliding
1 x screen door
2040 x 2040







Free - used Aluminium Windows
Various sizes and conditions
some with fly screens
2400 x 1020
2400 x1200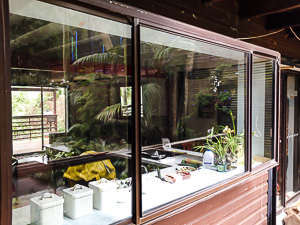 Call Nathalie
9999 4449




---
---
Missed out on a previous Newsletters - HERE
A complete set of past electronic newsletters since May 2000 can be found and read at https://ymlp.com/archive_gesgjgm.php


---
To Contribute
If you would like to contribute to this newsletter it's easy!. Send an e-mail to the editor (editor@scotlandisland.org.au) or by clicking here. Type your contribution (100 words or so would be fine) and assuming it is of general interest to the community, does not include matter of a political nature and is not offensive, it will appear next month.


Subscription Information
To get on and off this newsletter, click here

or got to:

http://www.scotlandisland.org.au/signup .


To change your address, click the 'modify' link at the bottom of this newsletter or send an email to the

editor@scotlandisland.org.au


---
Follow the PON
---
The Online Local Contacts Guide
Click HERE to load
---
---
The views expressed in this newsletter are not necessarily the views of the Scotland Island Residents Association (SIRA), or the Western Pittwater Community Association (WPCA)
---