---
---
** E86 Bus Timetable Change **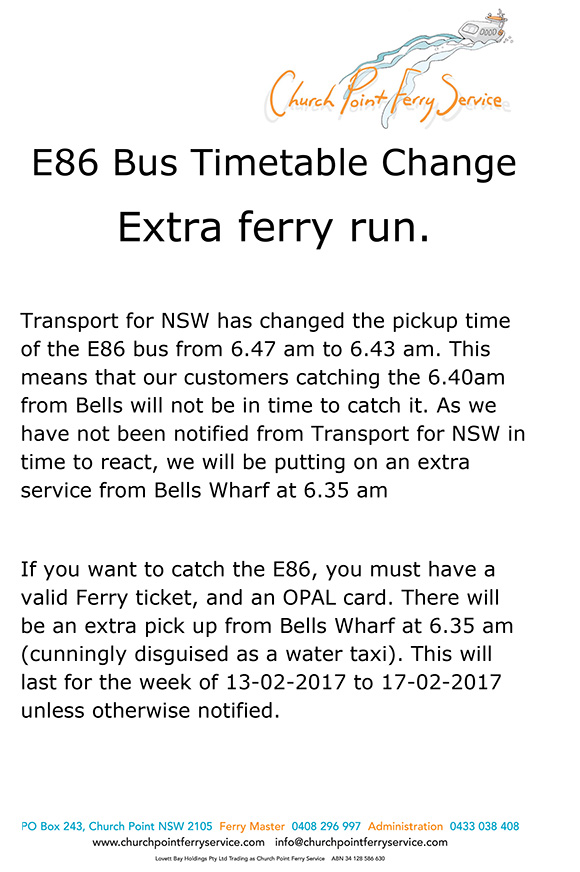 ---
Island Kindy Now Enroling

---
Wanted 4x4 

Hi, we are moving to the island and would like to know if anyone has a 4x4 to sell.
Anything considered.

Also a boat trailer medium to large, doesn't have to be flash.

Please call 0412189793 or email details to randllagan@optusnet.com.au

Linda



---
Remedial, Pregnancy & KaHuna Massage on SI !
Sunday 5th March - 10am-6pm

. Remedial, Pregnancy & KaHuna Massage on the island again on

Sunday 5th March - 10am-6pm

.
Health fund rebates available.

Please book online following this link http://embodiedmassage.com.au/scotland-island-bookings

Appointments will be confirmed as the day fills up.

Feel free to contact me for any info - info@embodiedmassage.com.au or 0422 988 501

Jae Lalor



---
Free Single Bed looking for a Bedroom

Solid blond timber bed with timber slats and mattress in very good condition.

Timber could do with a light rub back but ok as is.

Fits together very easily.

Pick up near Fireshed hopefully before Council cleanup.


Annette.   0410 007 501




---
Furniture For Sale
Much loved outdoor teak dining setting presently being used inside. The site of many happy parties!! - $150
Comfy modular suede-look red lounge - three-seater - $200
Voxson Television $200 and TV Unit $100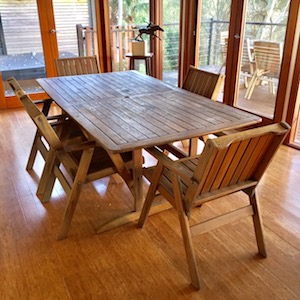 Please call Susan 0402320429
Please call Susan 0402320429
---
---
---
A complete set of past electronic newsletters since May 2000 can be found and read at https://ymlp.com/archive_gesgjgm.php  or by clicking here or by visiting the Mona Vale Library.

The Island website is at www.scotlandisland.org.au



---
To Contribute
If you would like to contribute to this newsletter it's easy!. Send an e-mail to the editor (editor@scotlandisland.org.au) or by clicking here. Type your contribution (100 words or so would be fine) and assuming it is of general interest to the community, does not include matter of a political nature and is not offensive, it will appear next month.
Subscription Information
To get on and off this newsletter,

click here

or got to:

http://www.scotlandisland.org.au/signup .


To change your address, click the 'modify' link at the bottom of this newsletter or send an email to the

editor@scotlandisland.org.au


---
Follow the PON
---
The Online Local Contacts Guide
Click HERE to load
---
---
The views expressed in this newsletter are not necessarily the views of the Scotland Island Residents Association (SIRA), or the Western Pittwater Community Association (WPCA)
---