Why not bookmark this AMPS Newsletter and read at your leisure!

AMPS Newsletter October 2016
This month - Vote now for AMPS TV Awards, AMPS Summer Party & Awards Ceremony, Colin Broad Exceptional Contribution Award, No Man's Sky presentation event, vacancy at Twickenham Studios, Reel Angels London event, new members, plans for London film studio, Ofcom's 700MHz news, First Frame magazine and relax to Sysiphus.
AMPS SOCIALS
Bristol Social - Wed 26 October, 7.00pm

Beerd, 157-159 St Michaels Hill, Cotham, Bristol BS2 8DB, 7.00pm on the last Wednesday of each month is the place to meet up with other AMPS members and like-minded people! Great craft beers and amazing pizzas are available!
London Social - first Tuesday each month

Make sure that you attend the AMPS Social at the De Lane Lea bar in Dean Street on the first Tuesday of every month - be social with your AMPS members! The first Tuesday in every month - 6.00pm.
… not in Cardiff, Bristol, London or Leeds?
Andrew Wilson reports, "Very pleased with AMPS 'Social' progress across the UK. If anyone elsewhere in the country would like to get something going in their region please let me know and I'll get you started. I'll do the admin and emails, we just need someone local to host!"
All events are open to AMPS members and guests. They are a great chance to put faces to names, to network and to chat. It's a rare opportunity for production sound and post sound folk to get together… plus there's beer and food!
---
Video Slave 3 Presentation & Social Evening - Tuesday 1 November
Welcome drinks are offered by event sponsor Sociatech. There will also be a prize draw for those attending, winners will receive software from companies that Sociatech represent.
The Sound of Story 2016 - 17,18,19 November
Lighthouse, Kensington Street, Brighton, BN1 1UG
AMPS are co-sponsors of this event.
AMPS Award for Excellence in Sound for a Television Drama
The Eligible List is now open to AMPS Voting Members (Full, Associate or Retired) for suggested titles. Please submit any Dramas you have viewed or worked on that you consider worthy of inclusion in this year's AMPS Awards; you may suggest as many titles as you wish. From the Final Eligible List created, a ballot will be conducted among all AMPS Voting Members to determine the five Nominated Titles. A further ballot will decide the winner.
Eligible Dramas must have been broadcast between 1st January and 31st December 2016 and meet the criteria detailed here:
AMPS Summer Party & Award Ceremony
AMPS held its Summer Party at Dolby London on 25 September celebrating the AMPS TV & Film 2015 award winners - Fortitude and The Martian.
Fortitude won 'Excellence in Sound for a Television Drama - 2015', sound team included Rudi Buckle, Chris Roberts, Philip Barnes & Howard Bargroff.
The Martian won 'Excellence in Sound for a Feature Film - 2015', sound team included Oliver Tarney, Mac Ruth & Paul Massey
After the presentation, some of the winning members of the sound teams participated in a Q & A session, which was followed by drinks and canapes in the Dolby Foyer.
Many thanks to Sustaining Members Twickenham Studios, Dolby & Goldcrest for sponsoring the event.
Colin Broad Receives AMPS Exceptional Contribution Award

 

Colin has served on the AMPS Council since 1998, and has admirably fulfilled the role of Hon.Treasurer from 2004 until 2016.

 

Colin's company, CB Electronics, continues to supply his Post Production solutions in the form of Monitor, Timecode, Biphase and Serial Controllers, as well as a host of other specialist devices providing a unique and internationally respected service to our industry.

 

For his long service as AMPS Hon. Treasurer, and his valuable innovative inventions for the sound community, AMPS confers the Exceptional Contribution Award - 2016 to Colin Broad.

 

Congratulations!

 
No Man's Sky
Presentation at Halo Post Production
AMPS member Paul Weir recently held a presentation at Halo Post Production explaining system-driven rule-based sound design used in chart-topping computer game No Man's Sky, and how the skills of a sound designer working in games are changing as they increasingly embrace emergent gameplay. After all, how do you design a planet when it doesn't exist until created by the computer?
Clive Derbyshire reports on a brand new AMPS endeavour.
"AMPS member Simon Clark runs a unique 15 month Production Sound Recording diploma course at the National Film and Television School (NFTS), where several of us AMPS members tutor eight of the most enthusiastic and determined young students you could ever wish to meet!
I know that many AMPS Production Sound Mixers working on films and TV dramas will know some of the ex-students and appreciate the value of the NFTS course.

The fee for the course is currently £7,750 and estimated annual cost of accommodation, food and other incidentals is around £9,000, but because it is not a degree course there is very little on offer to the students by way of financial assistance.
So I am really excited to announce the AMPS Scholarship, which will award a modest £1,000 bursary to one of the students from this year's intake - helping to introduce the next generation of film makers to our industry."
More details to come!
Twickenham Studios - Job Opportunity for
AMPS Sustaining Member Twickenham Studios is home to some of the most well known film and television programming in the world. They are currently looking to recruit a Senior Engineer to join their busy team. The successful candidate will be responsible for technical support, project management and maintenance across our entire site.

This position is ideally suited to an experienced engineer with a background in post production engineering, who has a strong interest in all aspects of technology and engineering, but are equally keen to hear from you if you feel that you have an engineering skillset that would be relevant and transferable to our media-based operation.
Reel Angels London Networking Event
AMPS member Ania Przygoda on left with Reel Angels founder Lulu Elliot
AMPS Member Ania Przygoda (above left) recently contributed to an industry networking evening arranged by Reel Angels held in London at Genesis Cinema, Mile End Road.
Established in 2010, Reel Angels is the first of its kind: an agency specialising in representing female film and TV technical crews also offering a resource to locate and hire crew.
Recent funding from BFI Diversity Fund has enabled them to deliver a series of networking events to introduce potential employers to their current crew members, showcase the talent that they represent with Q&A sessions and develop partnerships in the local regions.
New AMPS Member No. 1 -

Roberto la Piana
 

I'm a freelance Audio Engineer and Sound Recordist based in London, UK. I graduated at SAE University in London, BSc(Hons) in Audio Production in August 2016. I'm Italian, from Palermo (Sicily) and I'm 29 years old.

 

As part of my training I had chance to gain vast and solid knowledge, combined with experience, in many different areas of the audio industry. I had access to world-class studio facilities which gave me the opportunity to apply and practise my creativity combining theory and practice together in a variety of A-Level industry settings, enhancing my skills to a professional level.

 

 
I have been driven by industry professionals through the technical and theoretical aspects of audio production including production and post production for Film and TV, Audio Programming in Max MSP, Live Sound, Radio Broadcasting, Sound Design, Location Recording, Recording Editing and Mixing in 5.1 and 7.1 Surround audio formats, Audio Repair and Restoration, Mastering and more.

At the present time, I work as location sound recordist-mixer and boom operator for movies, television and web products.

I have long experience in sound design and music production, I attended the Electronic Music Production course at SAE university in 2012 and I produce and release my own tracks since 10 years ago. Also, I'm a DSP (Digital Signal Processing) based App developer - Max MSP.
New AMPS Member No. 2 - David Harcombe

I studied documentary at University and have always had a passion for Documentary in both style and story, I've worked in TV and film for nearly 20 years, on everything from wild Documentaries in the Arctic for the BBC to quirky Arts films about Glass blowing. Recently I have found myself doing more Commercials and Promo's and love the precision and challenges and am looking forward to joining the AMPs community and hopefully contributing to its progress and health.
---
ATTENTION PLEASE - If you're a new AMPS Member and would like to have to your profile posted here, please send a head & shoulders photo plus approx. 150 words to newsletter@amps.net. Thanks.
AMPS was extremely saddened to hear of the passing of the former APRS chairman and distinguished recording engineer Adrian Kerridge.

 

Besides working with artists as varied as The Dave Clark Five, Acker Bilk, Chris Barber and Roger Whittaker; Adrian was the owner of Lansdowne Studios, opened CTS studios in Wembley, the studios at Watford Colosseum and was one of the founders of CADAC consoles.

 
London Exploring Plans for City's Largest Film Studios
Sadiq Khan has backed plans to build what could be the largest film studios in London.

Plans for the new studios, which would be situated in Dagenham, were announced following Khan's recent visit to the borough.

The mayor has teamed up with Film London, the London Local Enterprise Panel and the London Borough of Barking and Dagenham to commission a feasibility study into constructing the prospective studios.

The process will be led by Film London in close consultation with the film and television industries.
Khan said, "From James Bond and Star Wars to Harry Potter and Bridget Jones's Baby, London has a vibrant production history and some of the best studios in the world. To sustain and grow this success story, it is critical that the capital gets significantly more studio and production capacity to maximise the opportunities for filmmaking.
Ofcom Bring Forward 700MHz Transfer
Ofcom says, "In November 2014 we decided to make valuable spectrum in the 700MHz band available for mobile data as soon as practicably possible. Initial plans indicated that it would be possible to make the band available by the end of 2021. Our more recent analysis suggests that benefits to citizens and consumers would be greater if it was available sooner.

We have taken a spectrum management decision that we will work to accelerate the programme by 18 months and release the 700MHz band in Q2 2020."
GBTFE's First Frame Summer Edition Available on
The Guild of British Film and Television Editors (GBTFE) has kindly allowed us to put the Summer 2016 Edition of their
First Frame
publication on the AMPS website for the benefit of our members. Sign in on the AMPS Website –
www.amps.net
- and got to Library/Resource Docs to view and download the PDF. It is an excellent edition and includes articles by our own Matthew Gough, AMPS Vice-Chairman and Walter Murch, Honorary AMPS Fellow. 
Direct link if you are already logged in -
www.amps.net/resource-documents
Sisyphus - The Kinetic Art Table

C'mon, it's not all about audio! What music brings to your ears, Sisyphus brings to your eyes. Kinetic art, technology and design merged in stunning meditative beauty.
What is Sisyphus? In Greek mythology, Sisyphus was condemned to roll a boulder up a mountain for all eternity. Sisyphus is a kinetic sculpture that rolls a ball through sand, forever creating and erasing beautiful patterns. Watching Sisyphus evokes a meditative feeling.
Designer Bruce Shapiro has been creating Sisyphus sculptures for nearly 20 years, and has 3-meter diameter permanent installations in Switzerland, Germany and Australia. Over time he considers Sisyphus as more than a kinetic art piece: it is an instrument. As a musical instrument plays songs, Sisyphus plays paths.
His idea is now integrated into coffee tables…
China Woos Hollywood Film Industry
China's Dalian Wanda has said it will give foreign movie and TV firms huge discounts to film at their new studio. The firm has set up a five-year, $750m (£613m) fund with the Qingdao government to give rebates of up to 40%.
Wanda, owned by China's richest person Wang Jianlin, aims to woo Hollywood directors to China.

It's another step to boost its Hollywood footprint after investing in cinema chains and a production studio. At the announcement in Los Angeles, Wanda also called for more co-operation between US and Chinese filmmakers.
FOCUS: Location Production Event 6 + 7 December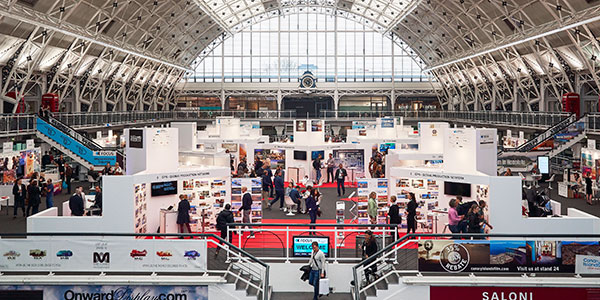 FOCUS, the world's most international location production event, is set to take place on the 6th and 7th December at the Business Design Centre in London. Following a hugely successful inaugural event last year which saw over 181 exhibiting organisations from 44 countries, the trade show and accompanying content programme will now be completely free to attend for members of the production industry.
Designed as a knowledge-sharing and peer-networking platform, FOCUS aims to help filmmakers and producers across entertainment and advertising content discover incentives and production solutions to help maximise screen value for all budgets.
The 2016 event will feature content across three distinct strands: Film & Television, Commercials and Online & Digital. The two days of content strands will include industry leaders sharing learnings, inspiration and insight through a programme of seminars, workshops, presentations and screenings.
AMPS has been running a Mentor Scheme for a number of years; we currently have a number of Members waiting for mentors.

If you think you can spare a couple of hours a month and would like to pass on your experience and knowledge to someone just starting out in the industry then please send an email the address below and we will send you an information pack about the AMPS Mentor Scheme.

We are particularly looking for Production Sound Mixers who are London based to mentor students based at the NFTS, Beaconsfield.
Did you know that the Directory pages on the AMPS website are some of the most frequently visited?

 

Make sure that your profile is up to date - you never know where your next work enquiry will come from!

 

 
Can we help with your Professional Development?
We're keen to hear from you with ideas for seminars and training sessions which would contribute towards Continuing Professional Development.
We're very aware that keeping up with techniques and updates can be a full time job in itself, so if there's any way that AMPS can contribute towards maintaining and developing your industry knowledge and skills, please get in touch.
AMPS Address & Phone Number
27 Old Gloucester Street
London
WC1N 3AX
Tel: +44 (0)1753 669111
AMPS, 27 Old Gloucester Street, London, WC1N 3AX
www.amps.net / +44 (0)1753 669111