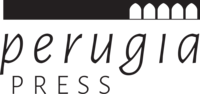 PUBLISHING NEW WOMEN POETS SINCE 1997
** Perugia Press 25th Anniversary Reading and Celebration ** 
Perugia Press is celebrating 
25 years of making beautiful books
by women poets with a virtual reading 
featuring a stellar line-up
of 
our authors from across the country.
Sunday, September 26, live on Zoom
4-6 EST / 1-3 PST
* COVER REVEAL *
Check out the beautiful cover of our latest book,
Rebecca Pelky's Through a Red Place,
winner of the 2021 Perugia Press Prize: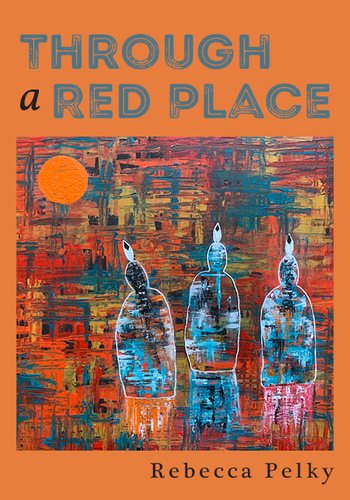 (Cover art by Mohegan artist Kristin Emilyta)
Pelky's book is coming soon (publication date is September 15),
Margaret Noodin, the author of 

What the Chickadee Knows: Poems in Anishinaabemowin and English,

notes, "I
n Through a Red Place, Rebecca Pelky writes, 'Nutôcimohkawô ihtôqat' (I am telling a story) and takes readers on a long drive across a span of land and daylight that is home to the red pine, peeping frogs, and mounds that mark all that we know both great and small. The fact that she has taken time to know the peepers as kopayáhsak is as important as the lesson she imparts by teaching readers that Eeyamquittoowauconnuck is Brothertown. Using both English and Mohegan, Pelky lingers over some of America's most difficult histories, allowing events and documents to speak for themselves. She reminds all of us that although it may not always be easy, we should look more often into the mirror and say, wômôsum (love me) as we begin and end our days."
Perugia Press Seeks Board Members
Are you passionate about poetry, amplifying women's voices, and small press publishing? Are you interested in helping Perugia Press to launch the work of emerging women poets into the world? Then perhaps you'd consider joining the board of our nonprofit, feminist press.
We are expanding and diversifying our board of directors, and we seek leaders with the skills and energy to help steer the press, offer advice, and raise funds as we continue our work publishing first and second poetry books by women.
We are looking for women with experience in one or more of the following: fundraising, grant writing, social media presence and promotion, organizational and strategic thinking, poetry event coordination, education, publishing, nonprofit board service, and planning in the areas of diversity, equity, inclusion, and social justice. Being on our vibrant team is a profound and gratifying way to participate in the literary world.
Perugia Press is committed to the principles and practices of diversity, equity, and inclusion, and we encourage applications from women of color, in the LGBTQ+ community, with disabilities, and representing other traditionally marginalized groups.  
Board members are asked to be aligned with our values and mission, to attend four meetings a year (three via video, one in person in western MA, where the press is based), and to participate in supporting and promoting the press in ways that work with their interests and expertise. A list of more specific expectations will be shared with interested applicants. 
Please send a letter of interest and resume or CV to:
Submissions Open NOW
for the 2022 Perugia Press Prize contest! 
The prize is for a first or second full-length book
of poetry by a writer who identifies as a woman.
Publication of the winning manuscript comes with
$1,000, author copies, and other support from the press.
We look forward to reading your work!
PO Box 60364, Florence, MA  01062