2023 Pittsburgh Black Music Festival
Daily Schedule, July 13-15
Vendors | Cultural Activities | National Entertainment
July 13-15 | Point State Park (Downtown, Pittsburgh, PA) | 11am to 9pm Daily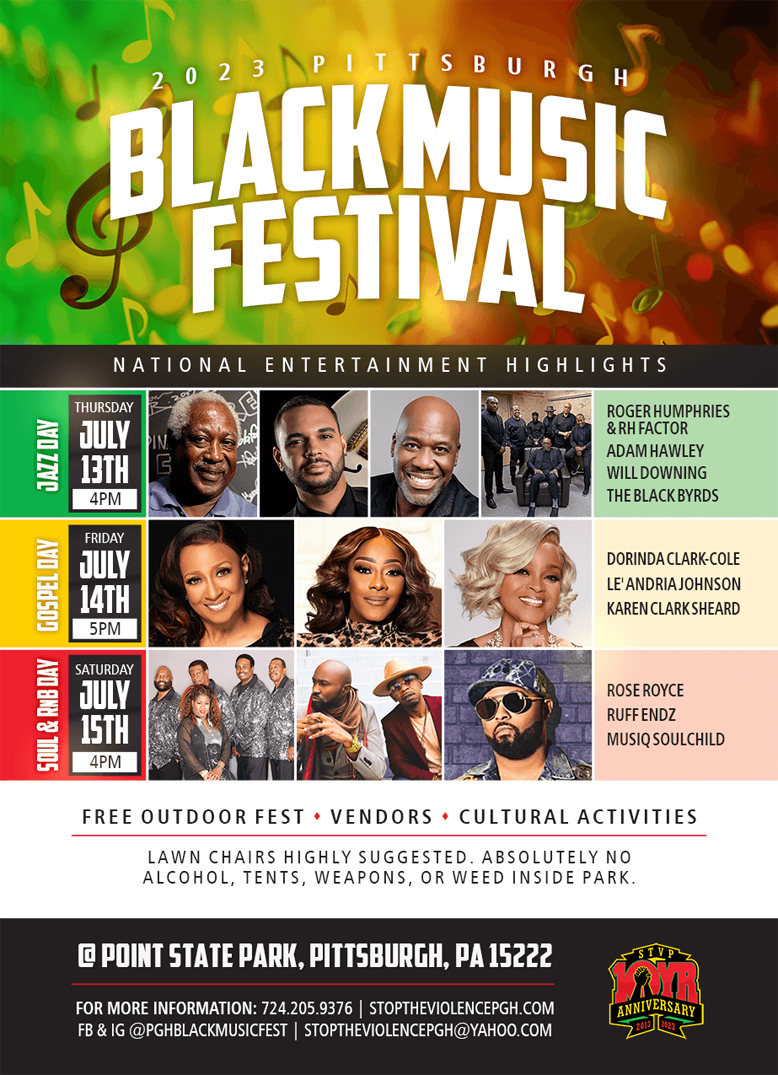 Get ready for the Pittsburgh Black Music Festival. A celebration of Black Music across North America, and it's origins in the City of Pittsburgh, with the starting of Live Jazz Band competitions in 1920 promoted by Sellers McKee Hall.
In 1930 Sellers McKee Hall promoted the greatest musical feet in Pittsburgh history when he brought in the KING OF JAZZ, the Duke Ellington Orchestra, to perform for one night only on a syndicated broadcast show aired across the Country.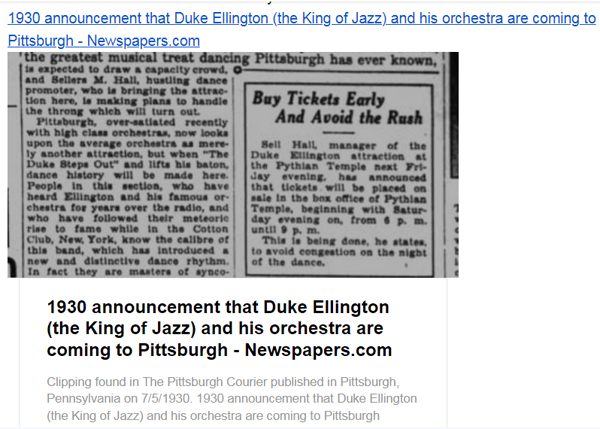 JULY 13 thru JULY 15, 2023 Schedule
Live Entertainment | Speakers | Vendors | Cultural Activities
Here is the Entertainment Schedule and Site Map:
THUR July 13th:
4:30pm- Roger Humphries
5:30pm- Adam Hawley
6:30pm- Will Downing
8pm- The Black Byrds
FRI July 14th:
5:30pm- Dorinda Clark-Cole
6:30pm- Le' Andria Johnson
8pm- Karen Clark-Shread
SAT July 15th:
2:30pm- Tim Stevens Jazz Band (local)
4pm- Rose Royce
5:00pm- Ruff Endz
6pm- DJ Mannie Fresh (50yr Celebration of Hip Hop)
7:30pm- Musiq Soulchild
FOR MORE INFORMATION:
StoptheViolencePgh.com
724-205-9376