| | |
| --- | --- |
| BHAF Site Reps News | December 2016 |

Dear Site Rep,
The latest 'Site Reps Discussion Workshop' on Tuesday 29th November went well and was useful to those that attended. The Site Reps role and responsibility document was finalised. The meetings identified that some Site Reps are feeling a little bit 'out on a limb'. Amidst local government cuts to services the Councils and Tenants expectations on Site Reps seem to be increasing, and responsibilities are already felt to be at a maximum level. Some Site Reps feel 'stuck in the middle'. You can read the summary of the workshop here.
The BHAF Committee sent a deputation to the Environment, Transport & Sustainability Committee meeting of 29.11.2016. It was our response to the proposal of a rent rise to remove the stated defecit in the allotment budget. It follows discussions at two Allotment Forum meetings as well as Committee meetings. Details of the Deputation can be read here.
The Next Allotment Forum Meeting will be at
Patcham Community Centre
on 18th January 2017 at 7pm.

May we take this opportunity to wish you all a very Happy Christmas, and send our Warmest Wishes for the New Year!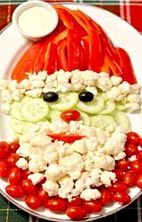 Thanks for your continued hard work in keeping the allotment service running, we really do have an amazing spread of fantastic sites across the city. Allotments dont just provide us with fruit and vegetables and exercise, but also with increasingly important green spaces full of incredible bio-diversity which are a benefit not just to those using allotments, but to the whole city! It may sometimes feel like an onerous task being a Site Rep, but keeping our allotments running is an epic feat of public service which is increasingly recognised as an essential aspect of the wellbeing of the entire city... So well done! Happy Christmas!
Best Regards,
Mark Carroll
for
BHAF Committee.