SHOP HOURS
Monday: CLOSED
Tuesday: 11 - 5
Wednesday: 11 - 5
Thursday: 11 - 5
Friday: 11 - 5
Saturday: 10 - 4
Sunday: 12 - 4
It's that time again, time for another anniversary celebration!!
ReBelle is 15 this year and we are celebrating!! We skipped out on the celebration last year, but this year we are back to our normal shenanigans. That includes a special sale only yarn dyed by Sarah and Robyn, a prize with every purchase, $5 tote bags, and 
10% off your entire purchase for wishing us a happy birthday.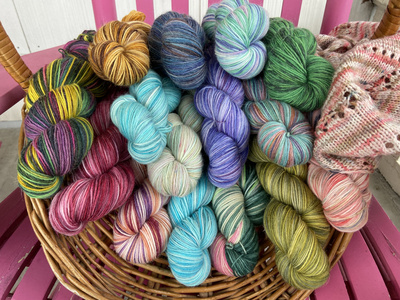 This year's sale-only yarn is 100g of fingering weight, 20% alpaca/65% superwash wool/15% nylon blend yarn that Sarah and I fell in love with. We will have 75 skeins of the special yarn (5 each of 15 colorways,) handdyed by us and all with a special anniversary stitch marker made by Katrinkles. These skeins will be $15 each and will probably go fast so there is a limit of 1 per crafter (and yes, the discount will apply to these!!)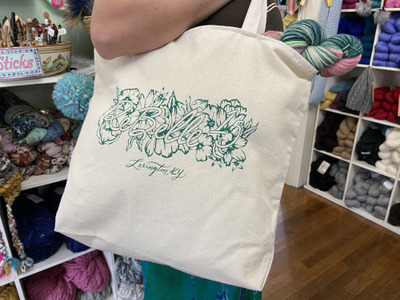 As if that wasn't enough, we also have a special anniversary bag designed by Ciara of Pretty Strange Designs that will be $5 all day.
Thank you for 15 great years!!!