If you cannot view this BAP E-Blast correctly CLICK HERE and click on
PGH VINYLCON HOLIDAY HAPPY HOUR BRILLBOX | 4104 PENN AVENUE | WEDNESDAY, DECEMBER 19TH, 2012 FROM 6PM - 12AM
PGH VINYLCON
HOLIDAY HAPPY HOUR
BRILLBOX | 4101 PENN AVENUE | BLOOMFIELD-LAWRENCEVILLE
WEDNESDAY, DECEMBER 19TH, 2012 | 6PM-12AM
NO COVER CHARGE AT THIS EVENT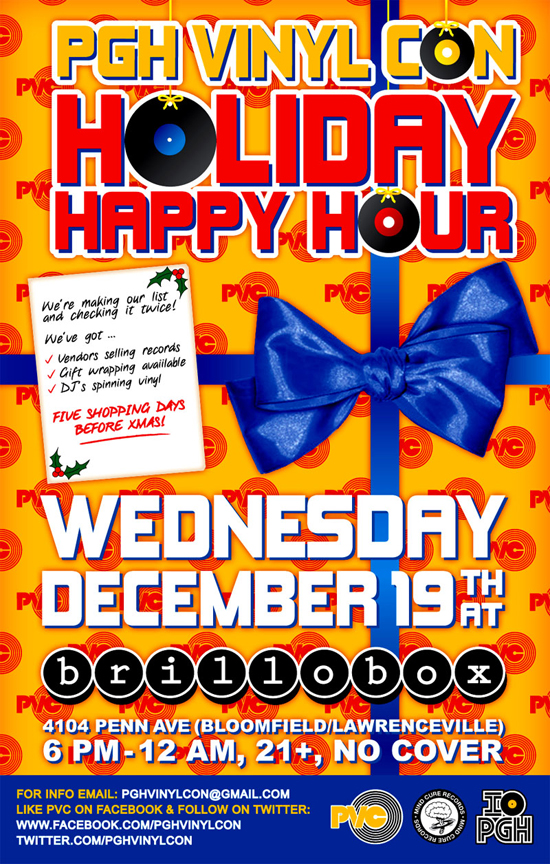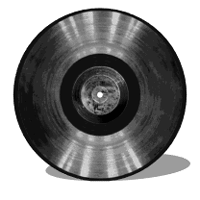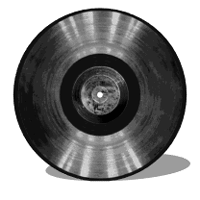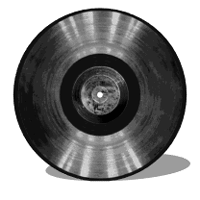 Who/What/Where:

PVC Holiday Happy Hour
6 PM-12 AM at Brillobox

4104 Penn Ave.
Pittsburgh, PA 15224
(412) 621-4900

21+, NO COVER

More info:

We'll have a smaller curated selection of vendors with vinyl for sale, PLUS we're doing the open-turntables DJ slots again. This is five shopping days before Christmas and gift wrapping will be available. We'll also have a "record check" so that you don't have to carry your records around (if you want to shop and continue to hang out).

We're using the third floor (the green room, never used for an event before). That's where the records will be. Expect half a dozen or so vendors. The second floor will be where the open-turntable action and the drinks are. All open-turntable slots are already filled.
Stay tuned for more PVC info:
LIKE at: www.facebook.com/PghVinylCon
Follow @PghVinylCon at: http://twitter.com/PghVinylCon
check out:
Pgh Vinyl Con Holiday Happy Hour @ brillobox
Wed., Dec. 19th, 6 PM-12 AM, 21+, NO COVER
For info email PghVinylCon@gmail.com
PVC on: Facebook, Twitter