If you cannot view this BAP E-Blast correctly CLICK HERE and click on
PSO COMMUNITY PARTNERS CONCERT WITH BOYZ II MEN, THURSDAY, JUNE 23, 2011 @ 7:30PM AT HEINZ HALL - SUPPORT KUNTU ENTER CODE #23854
PITTSBURGH SYMPHONY ORCHESTRA COMMUNITY PARTNERS CONCERT WITH
BOYZ II MEN
Thursday, June 23, 2011 at 7:30pm
HEINZ HALL | 600 PENN AVENUE #2, PITTSBURGH, PA 15222-3209
TO SUPPORT KUNTU REPERTORY THEATRE
ORDERS TICKETS WITH CODE # 23854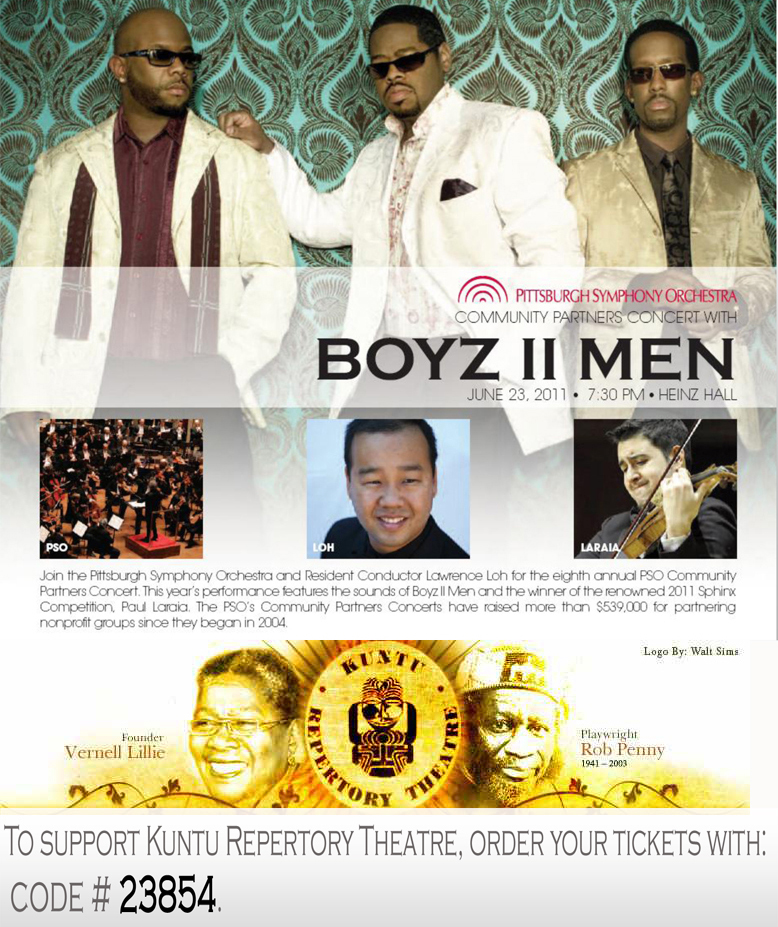 Enjoy the Pittsburgh Symphony Orchestra Community Partners Concert with BOYZ II MEN, and support Kuntu at the same time!!!
Date: June 23, 2011
Time: 7:30pm
Location: Heinz Hall
Tickets: $25.75 to $95.75
Contact: order tickets with code #23854 at 412-392-4900/800-743-8560, or pittsburghsymphony.org.
PLEASE INDICATE KUNTU REPERTORY THEATRE AND ENTER CODE #23954 WHEN ORDERING YOUR TICKETS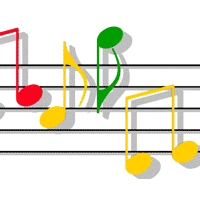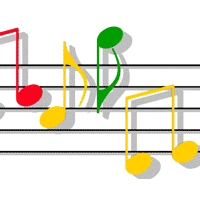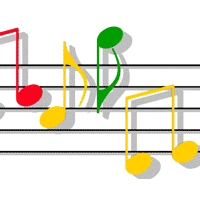 Join the Pittsburgh Symphony Orchestra and Resident Conductor Lawrence Loh for the eighth annual PSO Community Partners Concert. This year's performance features the sounds of Boyz II Men and the winner of the renowned 2011 Sphinx Competition, Paul Laraia. The PSO's Community Partners Concerts have raised more than $539,000 for partnering nonprofit groups since they began in 2004.