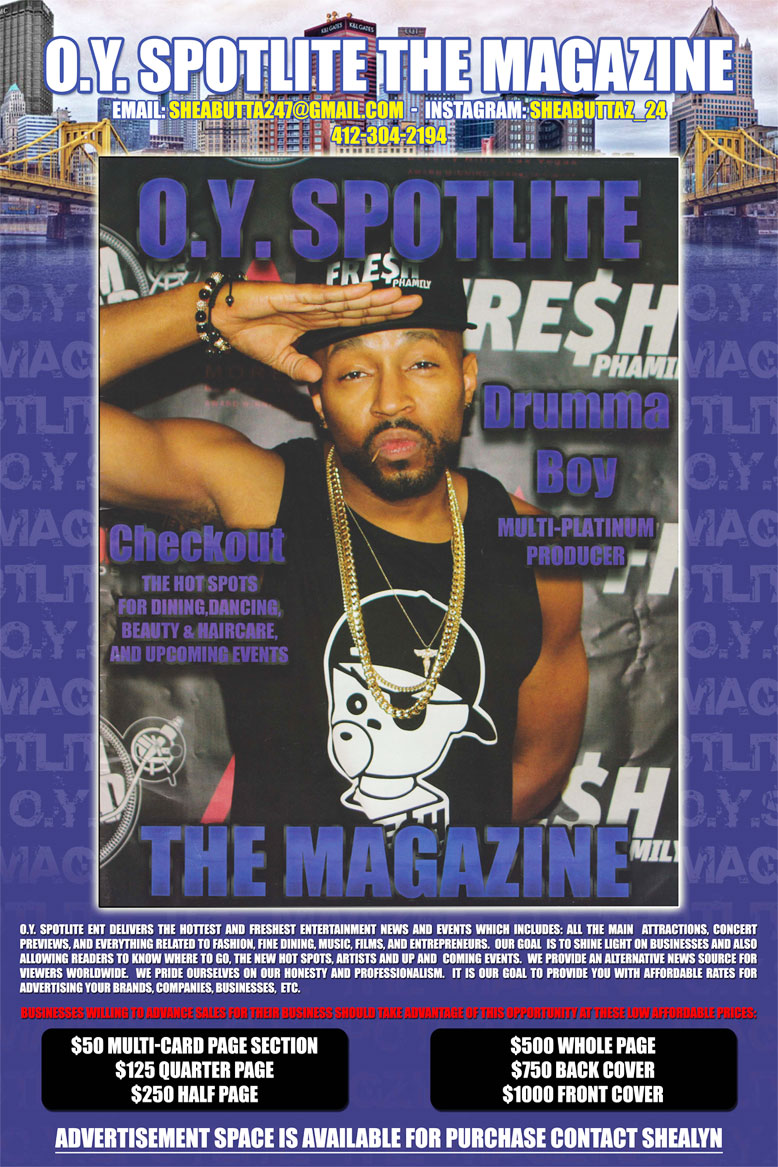 O.Y. SPOTLITE THE MAGAZINE
This new magazine delivers the hottest and freshest entertainment news and events which includes: all the main attractions, concerts, previews, and everything related to fashion, fine dining, music, films,and entrepreneurs.
Our main goal is to shine light on businesses and also allowing readers to know where to go. The new hot spots, artists and up and coming events.
We provide an alternative news source for viewers worldwide.
We pride ourselves on our honesty and professional. It is our goal to provide you with affordable rates for advertising your brands, companies, businesses, etc.

BUSINESSES WILLING TO ADVANCE SALES FOR THEIR
BUSINESS SHOULD TAKE ADVANTAGE OF THIS OPPORTUNITY
AT THESE LOW AFFORDABLE PRICES:
$50 MULTI-CARD PAGE SELECTION
$125 QUARTER PAGE
$250 HALF PAGE
$500 WHOLE PAGE
$750 BACK COVER
$1000 FRONT COVER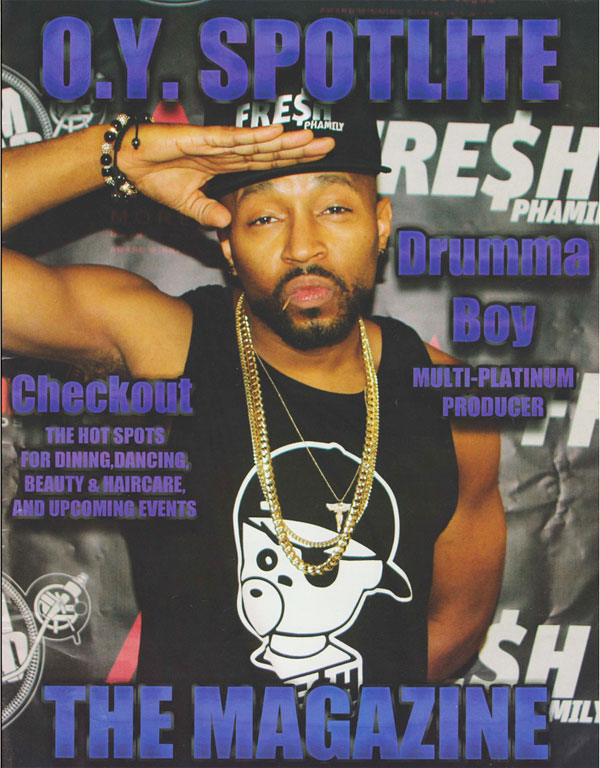 ADVERTISEMENT SPACE IS AVAILABLE FOR PURCHASE
CONTACT SHEALYN
EMAIL: SHEABUTTA247@GMAIL.COM
INSTAGRAM: SHEABUTTAZ_24
PHONE: 412.304.2194