MICHELLE RICHMOND
The Marriage Pact
Wednesday, September 13 at 7 PM

We are pleased to welcome bestselling author Michelle Richmond, who returns to Bookshop West Portal to read from her new book. Picture-perfect newlyweds Alice and Jake are unexpectedly initiated into a mysterious organization designed to keep marriages happy and intact through seemingly sensible rules that become increasingly exacting and subject to brutal enforcement.

"...takes readers deep into the heart of a marriage and exposes some of the darker drives, such as possession and control, that can lurk within even the most harmonious of unions." - Booklist
---

ISA GUCCIARDI
Coming to Peace: Resolving Conflict Within Ourselves and Others
Wednesday, September 27 at 7 PM

Join us for a timely and enlightening evening with Isa Gucciardi, author of Return to the Great Mother and co-founder of the Foundation of the Sacred Stream, a school for consciousness studies in Berkeley. Her groundbreaking new book, Coming to Peace, provides people in conflict with a pathway to reconciliation and wholeness; she reveals how the essence of resolution lies in the recognition of the deep and unbroken connectedness that we share as human beings.
---
More Upcoming Events:
Nasty Women: Feminism, Resistance, and Revolution in Trump's America
Wednesday, October 11 at 7 PM
More details coming soon!
---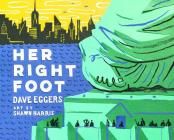 DAVE EGGERS AND SHAWN HARRIS
Her Right Foot
Sunday, October 15 at 10 AM*
*Please note special day & time

---

ROBIN SLOAN
Sourdough
Thursday, October 19 at 7 PM

---

JOHN BARGH
Before You Know It: The Unconscious Reasons We Do What We Do
Tuesday, October 24 at 7 PM

---