🍀
MAKE YOUR STAY A LUCKY CHARM!

🍀
for Bed & Breakfast Innkeepers of Colorado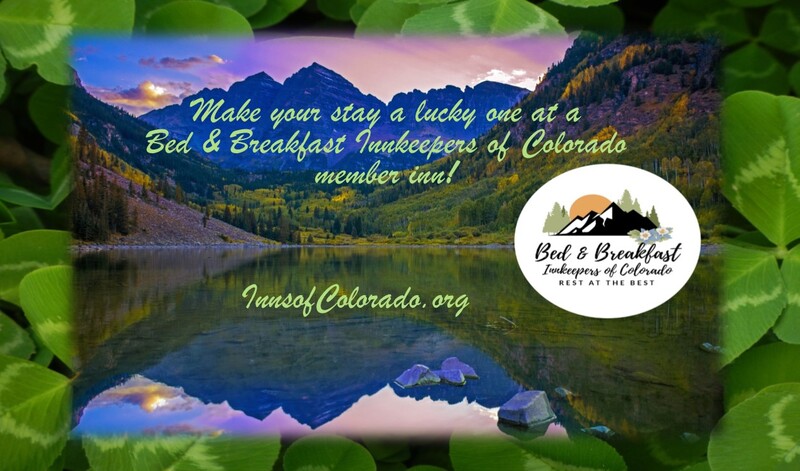 #BookDirect today by visiting
At a Bed & Breakfast Innkeepers of Colorado (BBIC) member inn,
you'll always find an individual selection of B&Bs, quality standards
and the assurance of resting at the best Colorado has to offer.
Anytime is a great time to visit Colorado,
so book now to reserve your special spot!
---
When you're looking for a great place to spend time with your special someone, remember that Colorado's bed and breakfasts
have a lot to offer. Read more...