HISTORY CORNER with Leicester Warburton
Scotland Island will forever be associated with the name Andrew Thompson although his ownership lasted a little under nine months.

Thompson, born in 1773, was the son of poor parents and, when he was 16, was transported for the heinous crime of burning down a haystack.

According to the noted historian, Maybanke Anderson, through dint of hard work and shrewd business acumen, Thompson soon began to make his mark on the colony and first caught the eye of Governor King. With the arrival of convicts sentenced for their part in the Irish Rebellion of 1798 the fears and prejudices of the Protestant settlers were aroused.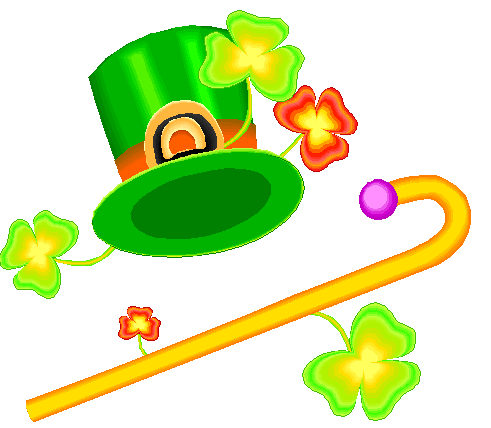 Governor King described the Irish as "ruthless, violent and turbulent characters". To control order, William Balmain, a surgeon on the First Fleet, was appointed commandant of armed men in Sydney and Andrew Thompson as emancipist commandant in Parramatta. When fears subsided they were disbanded only to be recalled for a week in 1802 when more Irish arrived.

King's successor, Governor Lachlan Macquarie, also came to notice the ambitious and energetic Thompson. Macquarie lauded the "rehabilitation of successful men who had been originally sent as convicts." In particular, he named Mr. D'Arcy Wentworth, principal surgeon; Mr. William Redfern, assistant surgeon, Mr. Andrew Thompson, described as "opulent farmer and proprietor of land", and Mr. Simeon Lord, merchant. He appointed Andrew Thompson a Justice of the Peace and a magistrate for the Hawkesbury area. Later, Thompson was appointed a trustee and commissioner for the turnpike road to be built between Sydney and the Hawkesbury.
NEXT MONTH: Thompson's link with the Island.

Following a high level meeting with Telstra executives and staff of Pittwater Council, I am pleased to be able to tell you that some great news is in the offing for offshore residents. You will be receiving another special PONL within 14 days asking you to contribute to an ADSL Demand Register organised by SIRA that will go straight to the top of the pile of applicants for ADSL in NSW.
This is a major breakthrough. You should have received a hard copy survey asking you to complete and return showing your interest. It is in your very best interest to return same to PO Box 70, Church Point. I can say no more at this stage, but - stay tuned! To all of those who have already replied to the previous electronic survey: you will get another email itemising what is going to happen.
Hi, I have been trying to get Foxtel to upgrade my service to the digital service. However they tell me because we are on an island they need a minimum number of requests before they can book in a day to do the upgrade . I would like to hear from anyone who would like this service so we can try and get this upgrade ASAP.
If you can help my email address is rhairs@fts-aust.com
A Walk in Our Own Backyard

Last Sunday, 23 May, 40 intrepid walkers from the Island, the Bays and Maindlanders met at Lovett Bay Wharf for a climb up Flagstaff Hill and along Salvation Creek.

Our intrepid guides were once again Lisa Atkins and Allan Yuille from Lovett Bay. Our other guide, Mr Paul Catts, was noticeable by his absence. He was last seen the evening before at the Royal Motor soaking up the Rugby. Good one Cattsy.

We were met with dense rainforest at the base of the Hill and began our climb up a man made track. The track was built in the late 1800's by the equivalent of todays 'work for the dole'. It was originally constructed wide enough to allow two ladies and their dresses to walk side by side. One of the more interesting rainforest features was Cissus antartica - a nifty little vine which drapes itself over trees to create it's own moist rainforest environment.

As we climbed higher we notice the vegetation changed to heath-like plants and trees. Their leaves were spiky to prevent loss of precious water and the trees stunted due to the poorer soils and exposed position.

We climbed through a cave complete with chairs and table and then burst out onto a flat rock to be presented with a most spectacular view. We overlooked Lovett Bay below past Church Point and Scotland Island, down Pittwater and out to the Ocean. Next time someone asks you why on earth do you live over here – take them for a walk to Flagstaff Hill.

After a breather back down the track and up into Salvation Creek to view the water gardens. What a beautiful, peaceful part of the world.

Back to the Lovett Bay Boatshed for a well earned rest, a bite to eat and a drink or two.

We all agreed it was worth the climb – thanks Allan and Lisa.

Our next Walk in Our Own Backyard will be to the Youth Hostel where will have lunch and learn about this Heritage Building.

Annette Ritchie

Our apologies for the small photo size, but we did not want to make this newsletter too big! Thanks to Brian Donohoe for providing these images.

If you would like to see bigger images, please contact Brian here
Wanted - keyboard operator for an hour!
SIRA is collecting data for a survey from Scotland Island residents and would like a volunteer to help type in a little data into a database. It should only take an hour or so, and you will probably already have the software. All help provided!
If you have an hour or so to spare, could you email the editor by clicking here.
Scotland Island Residents Association (SIRA) AGM
Sunday June 6th 2004
9.30 am in the Community Hall
9.30 Tea/Coffee + Registration + New Members
10.0 Welcome, Previous Minutes, Treasurer's Report, Other Business


Reports/Discussion:
 Emergency Water – Important Changes and Responsibilities to access water. Progress on upgrade of lines.
Water and Sewerage program progress.


 Roads and Drainage – Report on Catherine Park Stormwater Drainage Grant work. Results of the Bill Rooney commissioned Report on the next major area – Carols to Bell.
 Communication – Report on our new Website, and the PO Electronic N/Letter. Also exciting new pilot project with Council to put high speed broadband on the Island.
 Public Wharves SI – Changes to tinnie tie-ups at wharves by Council
 Community Vehicle – Report on usage. Is the new CV meeting the Island's needs?
 Waste Management – getting rid of green waste before the next Summer bushfires
 Catherine Park – Update on – Playground/Facilities/Infrastructure.
 Bush Regeneration - Report
 Church Point Precinct – Finalisation of Draft Masterplan of Precinct, Public Wharf and 'Pasadena' progress, Store/Post Office position, Car Park position(Cost/Leasing/Availability).

Election of Office Bearers for 2003/2004
President Vice Presidents (2)
Secretary Treasurer
Committee Members RFS Representative
Land Care Representative Community Vehicle Rep.
12.15 Close
Island Psychologist Now in Mona Vale

Michael MacDonald is a Clinical Psychologist, and Island resident, who specialises in helping kids and adolescents with all kinds of anxiety and depression. He has had great success with everything from a 5-year-old too scared to go to the doctor, to teenagers with serious

depression and drug use.
He's even happy to see those 'reluctant' clients who walk in, cross their arms and grunt "Mum made me come!" After a year of 'commuting' to his office at Macquarie Uni, Michael now has new rooms in Mona Vale and is looking forward to helping local kids and their families. For more info, or to make an appointment, call 9999 6216.
Envirofund Application Succeeds
The great news is we have been granted $10,000! The community and local government will work together to regenerate the bush under the guidance of professional bush regenerators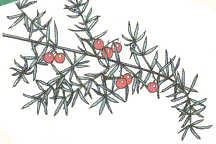 There will be community workshops and field days. 1500 plants will be available and tools will be offered for residents to use.
Soil erosion will also be reduced by formalising existing tracks and steps

Recipe of the month

INDIVIDUAL LEMON FRANGIPANE TARTS (makes 12 small tarts)

INGREDIENTS

Pastry: 675g Plain Flour, 450g Butter, 3 eggs, 285g Sugar.

Frangipane: 100g Butter, 50g Ground Almonds, 2 Eggs, 100g Castor Sugar, 100g Plain Flour, Zest of 2 lemons (rind)

METHOD

PASTRY
Rub the butter into the flour, until it resembles breadcrumbs, add the sugar & the eggs one at a time & gently knead until all is combined. (TIP: Be careful not to over work the pastry as it will become tough & shrink during cooking) Put in the fridge for about half an hour to firm up, then roll and cut into individual tart cases. This pastry recipe is very short & delicate so use your fingers to press into the cases & repair any breaks. Prick the bottom of the pastry with a fork to prevent rising. Bake at 180'c until slightly golden. (Do not over cook as they will be re cooked when filling goes in)

FRANGIPANE FILLING
With a hand blender or mixer cream the butter & sugar, until soft & creamy. Add the lemon zest, gradually beat in the eggs (one at a time), beat in the almonds & flour, mix until combined.

Put mix into each tart case, fill to the top. (During cooking the mix will rise slightly & curve over the top of the case.)

Bake at 180c until firm and golden and still a little moist.
Hazard Reduction Burns

Over the past few weekends, you may have noticed some smoke in the air. Volunteers from local Rural Fire Brigades have been conducting a number of Hazard Reduction burns all over the Warringah-Pittwater area, including around our offshore communities. A Hazard Reduction (HR) is designed to do exactly what it says – reduce hazards.
HR's are carefully planned to reduce built-up undergrowth and ground fuels in bushfire prone areas, increasing chances of controlling wildfires during bushfire season.
More HR's are planned for winter and spring. For more information about the RFS and HR's, visit www.rfs.nsw.gov.au or telephone Scotland Island Rural Fire Brigade on 9999 4404.


The local guide

As our newsletter continues to grow (nearly 600 readers) we are including some links to other nearby organisations and events that may be of interest. If you would like to contribute, please send a message to the editor by clicking here.

Local Real Estate Agents:
Government Organisations:
Local Transport:

Local Accommodation:
Local Pittwater Studies Website: http://www.pittlink.net/ls/index.html
Emergency Contact Numbers
NSW Police: 000, general information 9281 0000
NSW Fire Service: 000, general information 9265 2999
NSW Ambulance Service: 000, general information 9320 7777
Rural Fire Service: 000, general information 9450 3000
State Emergency Service, Warringah/Pittwater SES: 9486 3399
National Parks & Wildlife Service: 000, general information 9457 9322
Dept of Community Services: general information 9977 6011
Sydney Water: 132 090
Energy Australia: 131 388, (ah) 131 909
Emergency Scotland Island Water Contacts: click here for information (while online)
Airlines, Buses and Railways

Weather
Join SIRA

You can now join the Scotland Island Residents Association by clicking here. Please print the page you see and return the completed form to SIRA at this address: The Treasurer, SIRA, PO Box 70, Church Point 2105. Please NO CASH.

Join WPCA

To join the Western Pittwater Community Association, contact Larry at larrye@aftrs.edu.au or click here or phone 02-9979-5026 for more information.
Archived Newsletters A complete set of past electronic newsletters since 2000 can be found and read at http://www.scotlandisland.org.au/newsletters/archive.html or by clicking here

or by visiting the Mona Vale Library.
The future of this newsletter is in your hands. More than 700 residents and friends read this electronic newsletter monthly. Please tell your friends and neighbours to subscribe. If you are particularly literate in matters computing, you might like to help them follow the very simple path to subscription. It is easy to join. Simply click here to join, leave or change options or go to following address: http://www.scotlandisland.org.au/signup

Finally:
If you would like to contribute to this newsletter it's easy!. Send an e-mail to the editor by clicking here. Type your short contribution (100 words would be fine) and assuming it is of general interest to the community, does not include matter of a political nature and is not offensive to your neighbours, it will appear next month.

To get on and off this newsletter, or to change your options, - click here or got to: http://www.scotlandisland.org.au/signup
The views expressed in this newsletter are not necessarily the views of the Scotland Island Residents Association, or any of the associated Pittwater Offshore Resident's Committees