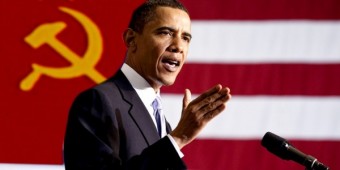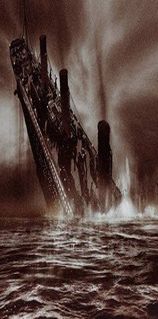 The Obamination...................Rev Johnny H,

Master of Disaster

, Selling Sulfur at Nutritional Therapist Assn Conf.
BANNNED

FROM THE ONLY CHURCH IN POINT ROBERTS FOR EXPOSING RAMPANT IDOLATRY & APOSTASY & ROCKEFELLER CONTROL OF THE LUTHERAN CHURCH (& MANY OTHERS) VIA THE NATIONAL COUNCIL OF CHURCHES & WORLD COUNCIL OF CHURCHES THROUGH WHICH THEY'RE OPENLY TURNING FORMER CHRISTIAN CHURCHES INTO SECULAR HUMANIST TOOLS OF SATAN
VIA ECUMENICALISM WHICH IS SUBVERTING CHRISTIANITY
I

n this previous alert
, I told you of my battle with our local Apostate Lutheran Church that sicked Whatcom County Sheriff Deputies on me one morning as I walked up the steps into the Church Sanctuary. The attack proves that this Marxist social club masquerading a "Christian Church" is actually nothing but a cog in the Orwellian Police State that surrounds us as the

Obamination

and his shadow government string pullers go into hyperdrive to microchip us all!

I was recently trespassed by the Whatcom County Sheriffs Department from the Apostate, Idolotrous, Trinity Lutheran Church here in Point Roberts WA. Please see my urgent Easter Message below

t

o

learn just how deep the Rockefeller tentacles go into our churches around the world as they seek to crash the dollar, herd us into food lines and microchip us in order to inventory us like cattle!
Christianity is being intentionally destroyed from within by secular humanist scum who have been literally brainwashed in places like the Rocekfeller controlled Union Theological Seminary, and I was shocked to see that most parishioners are utterly blind to this, and whats worse, when you try to alert them they pay no attention, however we are not powerless to stop this and the first step is awareness!

If I ever set foot on the grounds of this Satanic Marxist Social Club which passes for an alleged "Christian" church again, I'll be put on the Coast Guard Boat down at Point Roberts Marina and they'll transport me across Boundary Bay to the Whatcom County Jail in Bellingam.... all for merely openly opposing satan and the Rockefellers who masquerade as "christians".
(Naturally I wrote a Blues Song about this whole bizarre fiasco.... It was surreal what happened!! Last week I was tossed by this evil church via a kangaroo court when I wasn't even there to defend myself, and a few days ago the sheriff came to my door to tell me I'd been trespassed,

BANNED

BY these misguided parishioners led by
LUTHERAN BISHOP MARK HANSEN
LUTHERAN BISHOP MARK HANSEN WHO WENT THROUTH UNION THEOLOGICAL SEMINARY ON A ROCKEFELLER FELLOWSHIP, and who openly says "the Bible is not the final authority"!
Lacking the honesty, or integrity to hold a congregation wide meeting to address my documented allegations of apostasy and idolatry, on the sunday that I was at the Nutritional Therapists Assn Conference selling sulfur, this gutless band of satan worshippers elected to have me Trespassed from the Church by the Whatcom County Sheriffs Office.

That really got me digging for info on what would cause them to act so strangely and I found hard evidence that the ecumenical movement created via the National Council of Churches and World Council of Churches is being used to trash Christianity by blending all the relgions together the better to usher in UN instigated Gaia worship and to microchip our asses so we will become the property of the Rockefellers......

(get the whole sordid story below

along with

solid ways to fight this evil

!
IAHF DID WELL AT THE NTA CONFERENCE- MANY NEW CUSTOMERS SET UP WHOLESALE ACCOUNTS
I SOLD OUT OF ALL SULFUR I HAD WITH ME AND
JUST BOUGHT 8 NEW 55 LB DRUMS WHICH WE HAVE SUBDIVIDED INTO ONE POUND & 5 LB BAGS SO WE CAN SHIP IMMMEDIATELY NOW FOR ALL ORDERS INCLUDING WHOLESALE! WE ALSO HIRED 4 PEOPLE TO HELP FILL ORDERS FASTER!
Many of them were not aware that we are all undergoing massive biological attack from aircraft dumping toxic heavy metals, dessicated red blood cells, antibiotic resistant bacteria and other crap on us as the ruling elite seek to cull the human herd.I lined up several new wholesalers who were glad to learn that sulfur chelates all these toxic heavy metals to safely remove them from the body!

The Thrive Movement

has just published this new, very useful article which includes an action section that gives me more hope than I've ever had before that we can stop this evil toxic assault! Please take action yourself, and urge everyone in your family and circle of influence to join you!
Put on the full armor of God so that you can take your stand against the devil's schemes. For our struggle is not against flesh and blood, but against the rulers, against the authorities, against the powers of this dark world and against the spiritual forces of evil in the heavenly realms. (Ephesians 6:11-12)
SPECIAL EASTER MSSG FROM REV JOHNNY THE H,
AKA SATAN's WORST NIGHTMARE!!