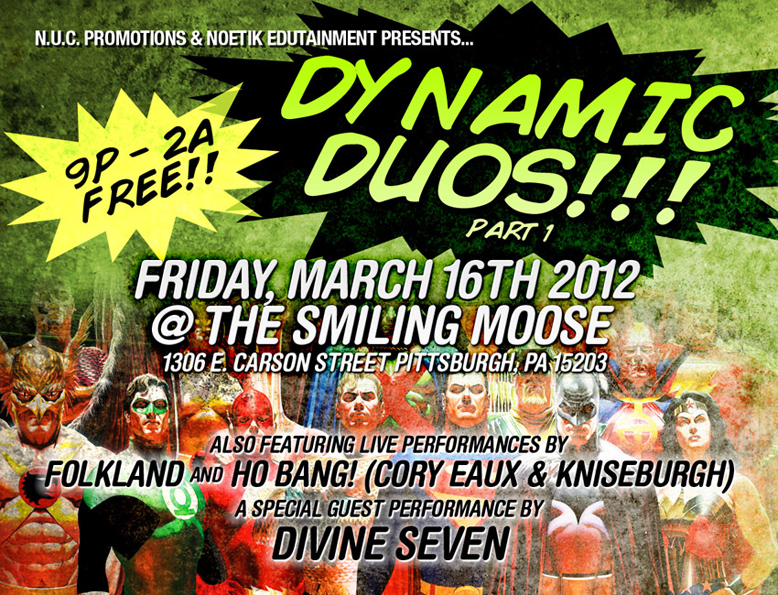 This is a night of tributes to Hiphop Duos & their DJs/Producers in the Hiphop Culture from the past to present. Gotta love the days of two emcees going back & forth on the mic over a dope beat. Always was & still will be entertaining to us all! Join us. Open mic towards the end of the night with the tribute band of the night Mobb Cyde!!! A tribute band replaying songs of Mobb Deep & The Pharcyde with live drums by Dennis Snyder and other instrumentation added by various Pittsburgh musicians, djs & producers alike.
DJ Noetik 5000 will be playing songs from Hiphop Duos such as Run-DMC, EPMD, Mobb Deep, Outkast, 3rd Bass, Smif N Wessun, Das-Efx, Capone-N-Norega, Method & Redman, Ghostface & Raekwon, Black Sheep, Heltah Skeltah, Pete Rock & CL Smooth, De La Soul & various Duos from Past to Present.










Also featuring live performances by
Folkland, Ho Bang!
(Cory Eaux & Kniseburgh)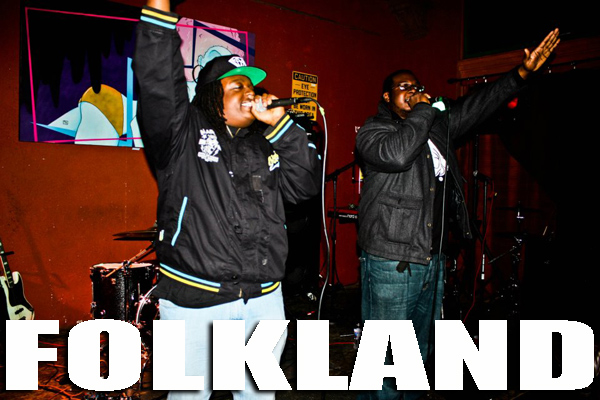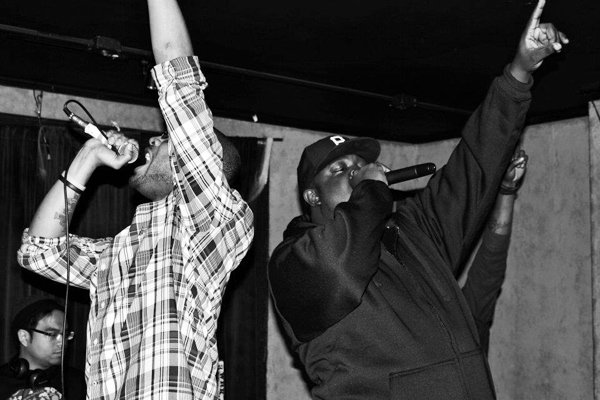 Also a Special Guest Performance by
Divine Seven out of Pgh.,PA.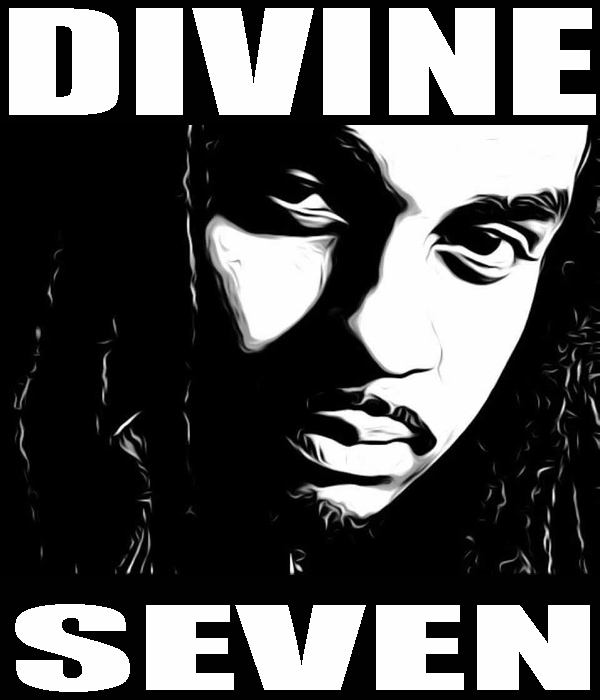 FREE & OPEN TO THE PUBLIC!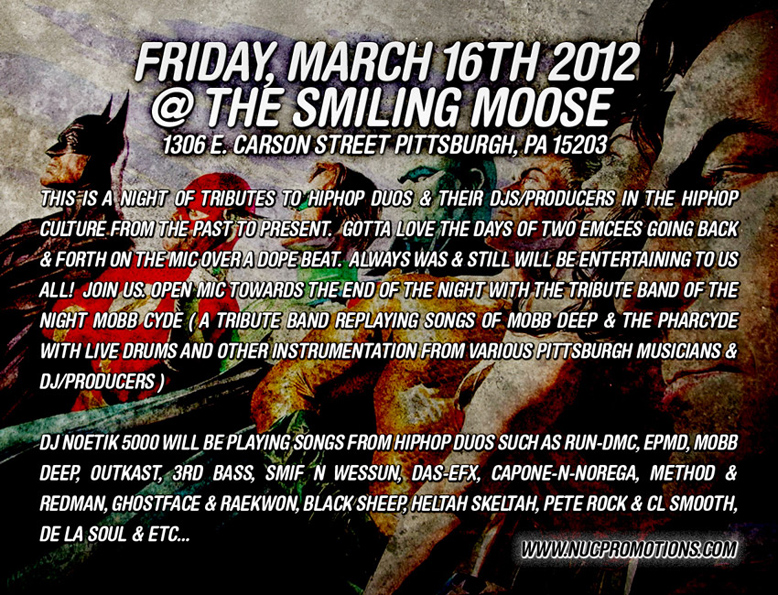 Contact Info:
Ken "Noetik" Jones of N.U.C. Promotions
412-475-8409
info@nucpromotions.com
www.nucpromotions.com