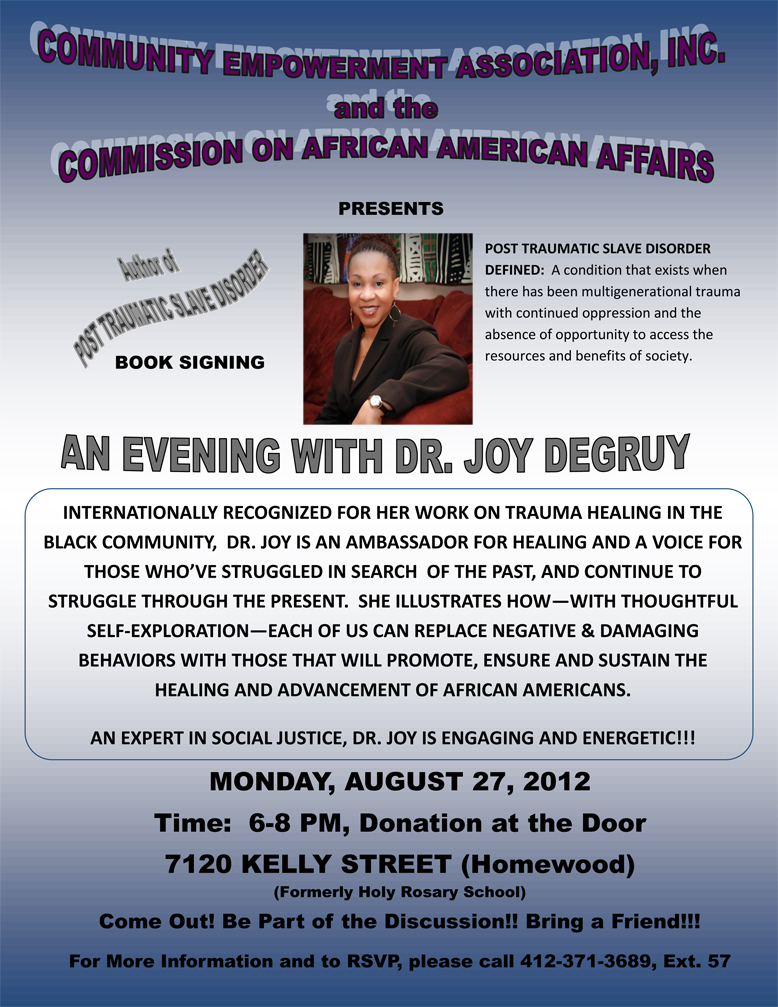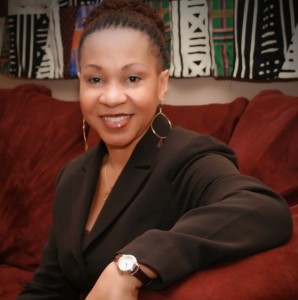 Internationally recognized for her work on Trauma Healing in the Black Community, Dr. Joy is an Ambassador for healing and a voice for those who've struggled in search of the past, and continue to struggle through the present. She illustrates how - with thoughtful self exploration - Each of us can replace negative & damaging behaviors with those that will promote, ensure and sustain the healing and advancement of African Americans.
An Expert in Social Justice, Dr. Joy is engaging and energetic!!!
TODAY, MONDAY, AUGUST 27, 2012
7120 KELLY STREET (HOMEWOOD)
(Formerly Holy Rosary School)
Come Out! Be Part of the Discussion! Bring a Friend!
For more info and to RSVP, please call 412.371.3689, Ext. 57